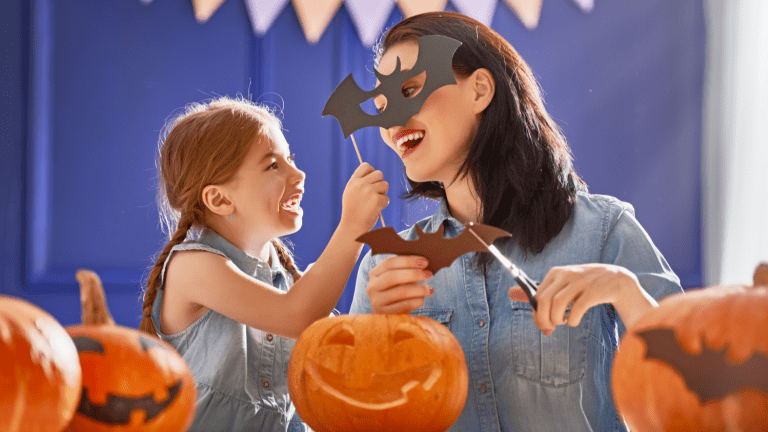 Recipe Linky: Homemade Halloween Treats from Annabel Karmel
Two amazing Halloween treat recipes to share this week from UK celebrity chef Annabel Karmel
We've got some amazing Halloween treat recipes to share this week from UK celebrity chef Annabel Karmel. Theses spooky treats involve many ingredients already in your kitchen and promise to delight all the ghouls and goblins in your house.

Witches Broomsticks
Ingredients:
Grissini breadsticks or Sesame Seed Sticks
Mini Twiglets or Pretzels
String
Chives
Directions: 
Snap twiglets in half (or use mini ones) and attach to grissini sticks with string.
Tie chives around them. It may be easier to tie the chives if you put them in a microwave for a few seconds so that they are more pliable.
Chocolate Orange Spider Cupcakes

Makes 10 spider cupcakes
Cupcakes Ingredients
1 stick plus 1 tbsp butter, room temp
½ cup plus 2 tbsp superfine sugar
1 cup self-rising flour
2 ½ tbsp unsweetened cocoa powder
2 eggs, lightly beaten
Cup of bittersweet chocolate chips or
2oz bittersweet chocolate chopped into small pieces
1 tsp grated orange zest
Decorations:
¼ cup store-bought chocolate flavor frosting
Chocolate sugar sprinkles
120 chocolate pocky sticks (from 4 boxes)
¼ cup bittersweet chocolate chips or
2oz bittersweet chocolate chopped into small pieces
Licorice Allsorts
Directions:
Preheat the oven to 350F
Beat together the butter and sugar until fluffy and smooth. 
Sift together the flour and cocoa powder in a separate bowl. 
Add the eggs to the creamed butter mixture a little at a time adding a tablespoon of the flour mixture with the second egg. 
Mix the orange zest and the remaining flour and cocoa until blended.
Finally stir in the chocolate pieces.
Line a large muffin tray with 10 paper cases and fill each one until 2/3 full.
Bake the muffins for 20 to 22 mins. 
Allow to cool for a few minutes, then remove the muffins and place on a wire cooking rack.
When cool, spread a little chocolate butter cream over each of the cupcakes and then sprinkle with chocolate flavored strands.
To make the legs, take the Mikado chocolate sticks and cut off the piece not covered with chocolate. Cut a quarter of the sticks on each side of the spider's body, then melt the chocolate, dip one end of each of the longer Mikado sticks into the chocolate and attach these to the shorter lengths.
Arrange them on trays or baking sheets lined with greaseproof or baking paper and allow the chocolate to set -- the melted chocolate will harden as it cools, keeping the legs stuck together. Push one end of the legs into the body of the spider and then repeat until you get four legs either side. Finish off with Liquorice Allsort eyes.
Annabel is the UK's best-selling author of seventeen books on baby and children's food and nutrition. She is an expert in devising tasty and nutritious meals for children without the need for parents to spend hours in the kitchen.You can find more of her recipes online at: www.AnnabelKarmel.com
Momtrends was not paid for this post.