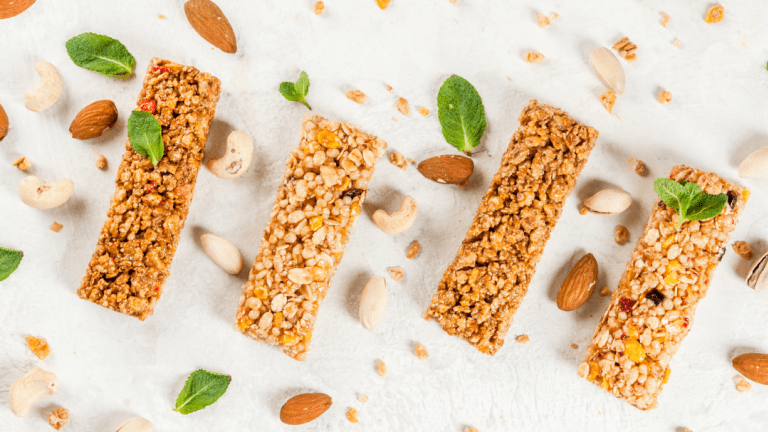 Homemade Granola Bars Recipe
This granola bar recipe is one of my favorites and one that is often requested.
Now that we're firmly entrenched in back to school, I'm always searching for fun things to add as a treat to my kids' lunches as well as a tasty treat for me when I'm on the go!
This granola bar recipe is one of my favorites and one that is often requested. It's easy to make and, unlike most granola bar recipes, it is nut-free! Rather than peanut butter, the recipe uses honey to bind the bars together--perfect for children with peanut allergies or in a peanut-free classroom.
Ingredients:
3 1/4 cups rolled oats
3/4 cups whole wheat flour
3/4 tsp. baking soda
1/2 T. vanilla extract
1/4 cup oil
1/2 cup honey
1/2 tsp. cinnamon
1 1/2 cups "filler" of your choice - ideas include dried berries, raisins, extra cinnamon, chocolate chips, coconut, etc; the above picture is 1 cup diced dried cherries and 1/2 cup chocolate chips
Directions:
Preheat oven to 325 degrees.
In a large mixing bowl combine oats, flour, baking soda, and any spices you want to use.
In a separate bowl, combine vanilla, oil, and honey.
Pour wet mixture into dry and stir to combine, then stir in your fillers.
***If the mixture seems too crumbly, add extra honey by the teaspoon. Some fillers, such as extra cinnamon, may make the mixture too dry, so the bars won't set firmly.***
Grease an edged cookie sheet or pan, spread granola mixture, and using the flat edge of a spatula or similar, press VERY firmly into cookie sheet.
Bake at 325 for 18-20 minutes until top is turning golden brown.
Remove from oven and firmly press down bars again, allow to cool for 10-15 minutes.
Cut into bars, then allow to finish cooling completely before removing from pan.
Shannon is a Canadian mom to her two little Texans and the author of "BentoLunch.net What's for Lunch at Our House," her blog detailing the adventures of feeding her children.
More recipes from Momtrends:
Momtrends was not paid for this post.