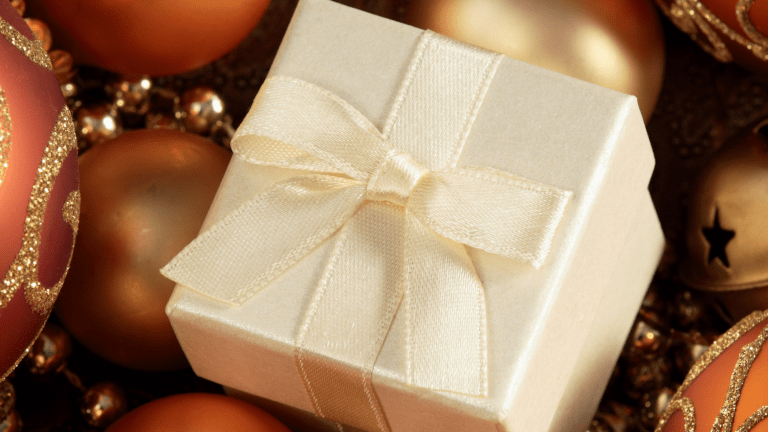 Publish date:
Top Gifts for Toddlers & Preschoolers
Holiday Gift Guide for the Littles
Holiday Gift Guide for the Littles
Welcome to Day 2 of our collaborative gift guide. We brought you the Gifts for Babies guide yesterday and today we are focusing on toddlers & preschoolers. Momtrends has teamed up with five other elves (Glamamom, The Chirping Moms, Stroller in the City, Our Family Lifestyle, Divine Lifestyle) to help bring you a holiday gift guide that has the top gifts of the season. Our friends over at The Chirping Moms used their expertise to curate this guide chock-full of the top gifts for Toddlers & Preschoolers.
1. Mini Boden: Clothes, pajamas and warm weather accessories are all excellent gifts for toddlers and preschoolers. At that age they are growing so fast, so clothing is always an appreciated gift by the parents. Our favorite brand for holiday gifting is Boden. If you're not familiar with Boden, they are a British family clothing brand where they say "quality is everything". The clothes really hold up to lots of play. Boden's clothing is stand-out cuteness, and the quality & durability ensures long lasting wear. Two adorable holiday gifts for toddlers and preschoolers are the Mini Boden Knitted Reindeer Jacket and Reindeer Booties. The Knitted Reindeer Jacket is super cozy on cooler days, with adorable buttons and fun details like 3D eyes. And because it's machine washable, it's practical too. The Reindeer Booties come in a special box, perfect for gifting. We also love their line of pajamas. For this age group, be sure to browse the Baby Boden and Mini Boden lines.
2. Kid Trax Ride On Toys: Kid Trax ride on vehicles are tons of fun and they have a 6V version that's perfect for toddlers and preschoolers. One of our favorites is the CAT Tractor. The CAT Tractor ride-on from Kid Trax looks like the real thing with a sturdy, functional dump bucket and realistic foot pedal acceleration. My boys drive this around and fill the dump bucket with dirt and rocks! There are rubber traction strip tires for a better grip on slick grass and pavement and a top speed of 2.5 mph. This ride-on is meant for ages 3+ but KidTrax also has an awesome option for toddlers. The Disney Pixar Cars 3 Lightning McQueen Parent Steer Assist 6 Volt Ride On is for ages 18-24 months. This version comes with a steer assist bar for parents to help in steering the ride on but still has the 6V power so it's like they're really driving. These two action toys are sure to be a huge hit!
3. Dolls: When my girls were toddlers they got their first dolls. Some of the dolls they got when they were just 2 or 3 years old, they still play with today. Children love to emulate their parents and care for a special doll or baby.  I would recommend a Bitty Baby from American Girl. They are well made and you can add on accessories as other gifts for the holidays or upcoming birthdays. They also make cute clothes for the dolls and children to match, which is always fun!  
4. Building Toys: If there's one toy that kids never seem to get bored of, it's a few good sets of building toys. They love to build different cities & towns, towers, etc. Let their imagination run wild make tunnels, bridges, or hosting building contests. Our kids loved making scenes out of the blocks and they would incorporate various toys in on the action. Some of our favorite building toys include wooden block sets like the ones from Melissa & Doug and Lego Duplo.
5. Books: I always think books make the best gifts for kids. They are portable, packable, educational and can be enjoyed over and over. There are so many fun titles to enjoy. Activity books are also great for this age. For holiday specific recommendations, click here. Here are some must-have books for toddlers & preschoolers:
The Day the Crayons Quit || Press Here || The Book With No Pictures || Goodnight, Goodnight, Construction Site || Llama Llama Holiday Drama || Wipe Clean: Early Learning Activity Book || We're All Wonders || Little Kids First Big Book of Animals || An Elephant & Piggie Biggie! || Preschool Sticker & Activity Book

New Victory Announces a New Season of Shows
We know you're busy planning picnics and summer outings, but we wanted to let you know that The New Victory just announced their new season and it looks fantastic. We thought you'd like a sneak peek of what's in store! Each year the New Vic theater brings culture to tourists and ...read more
Fun Ways to Discover Venice Italy with Your Family
Greetings from Italy wear the gelato is rich, the clothes divine and the scenery is inspiring. Now that I've been to this fine city in the north of Italy, twice, I've amassed a list of favorites to share. These are some fun ways to discover Venice, Italy with your family. ...read more
6. Teepee or Playhouse : A teepee or a playhouse is a wonderful gift for a toddler or preschooler. It's a big gift and does take up space, but you can look for versions that are easy to fold and store. Kids love to create cozy environments to play, read or relax. Our favorite for both a teepee or playhouse is The Land of Nod. Their teepee is well made, easy to fold and store and is played with every single day in our house. My kids play with it both inside and outside.
7. Play Kitchen: We've had a play kitchen over five years and it is still one of our most used toys! This is one thing that the kids love to play together. They can pretend to cook meals or play restaurant. In the summer we often bring it outside and add water to the fun! There are so many different play kitchens to choose from and plenty of deals to be had this holiday season. A few we like: KidKraft, Step 2 and Land of Nod.
8. Trains: Trains and train tracks are a perfect gift for toddlers and preschoolers. Now only does the actually building of the tracks strengthen their motor & problem solving skills, the tracks provide hours of pretend play. This is going to be the big gift in our house this year for my toddler and preschooler. You can go with the ever so popular Thomas line or something like these trains from Land of Nod. We're going to do a combo of the two!
9. Dollhouse: Dollhouses are a great gift for toddlers because it's something special that they will play with as they grow. We got a special dollhouse for my daughter when she was about 18 months and she still plays with it all the time at almost 8. You can get furniture and dollhouse people that are suited for toddlers and preschoolers and then change it out as they grow. This is definitely a special gift that will last and can be passed down the generations. There are so many beautiful dollhouses, but we prefer ones that are wooden.  One of our favorites is this one from Hape as it's very gender neutral, and it is non-toxic and made from sustainable materials.
10. Little People: Little People are perfect for this age group. They are easy to hold and great for imaginative play. There are people, animals, cars, houses and more. There are even character sets. We've given Little People sets to each of my children when they were toddlers and preschoolers at the holidays and all of the sets have been well played with, yet their durability keeps them looking like new. Our favorite sets are the zoo and the farm. 
Have fun shopping our Holiday gift guide for toddlers and preschoolers with the clickable links below. 
Gifts for Toddlers & Preschoolers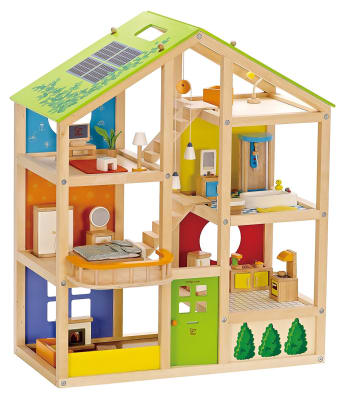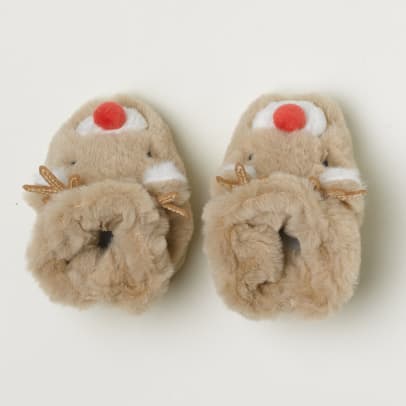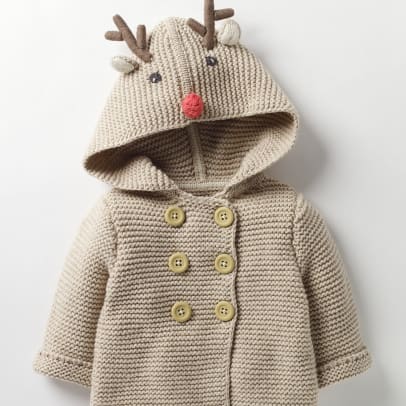 Shop all of our Gift Guides.  We brought you gifts for babies, Gifts for toddlers and preschoolers as well as gifts for school-aged kids, Tweens and Teens,Gifts for College Students, Gifts for Her + (Him) and Great Toys for All Ages.  Happy Holidays!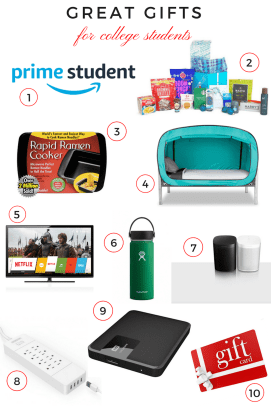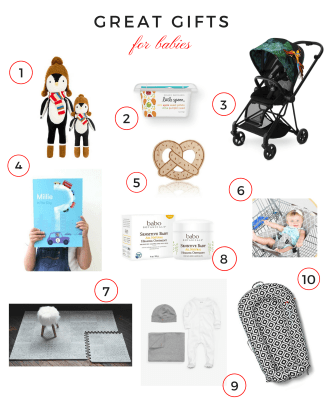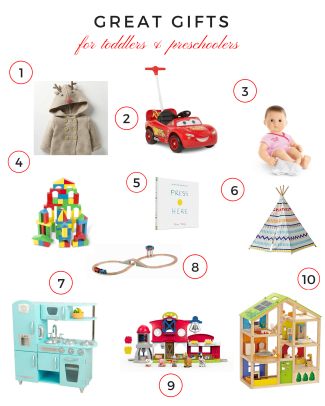 This is a sponsored post. All opinions expressed are our own.