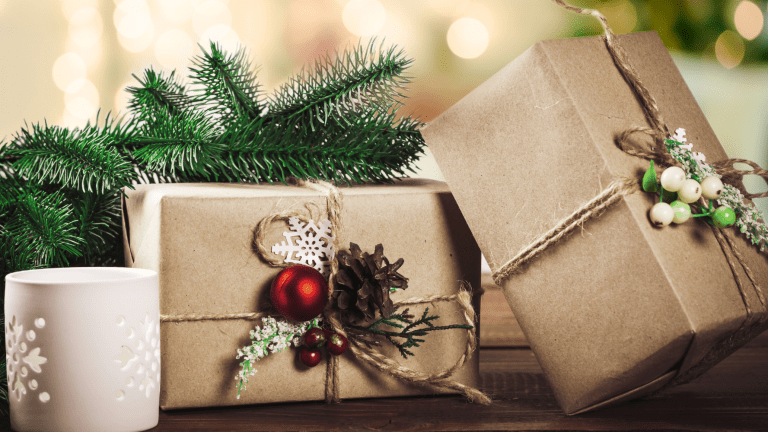 Holiday Gift Guide: Best Picks for Mom
All Mom wants this holiday season is a silent night--and maybe a big cup of cheer (read: coffee/wine). The merry month of December is almost upon us, and Mama's wants and whims often go on the back burner. There are little ones to shop for, parties to host, crafts to make, and cookies to bake. But we all know that if anyone deserves a little extra love and luxury during this holly-jolly hectic time of year, it's Mom. (Hint-hint: husbands and children--hand made cards are cute and all, but you need to up your gifting game!) And so we've rounded up nine perfect present that will make even the most sleep-deprived, over-whelmed and over-stressed Mrs. Claus feel, well, over-joyed. 
Gifts for Mom Guide
Show Mom how much she is adored and spoil her silly with one of these pampering picks. (Or, you know, show yourself some holiday self-care with a quick click and buy. Happy shopping to you.) 
Pictures on Gold
Every mama wants jewelry. And, don't get me wrong, while we love those glitter-shedding macaroni bracelets the kiddos bring home from pre-school every year, we'd prefer a shiny trinket that is both aesthetically pleasing and sentimentally driven. So what we'd really like is a Pictures on Gold locket necklace.
This pretty present definitely comes from the heart--because each one is uniquely designed by your gift giver. A unique process enables a customer to use their creativity to design a locket. It's so easy, and there are step-by-step instructions given along the way. The designer of the locket begins by choosing clip art to use on the front side of the locket. He can then add a choice of special photos to the inner right and left sides of the locket, and a personal message to be engraved on the reverse side. All of this is easily done in real time on either a desktop or mobile device.
You can feel good knowing your giving mom quality goods, too. The laser printing is 100% waterproof and scratch-proof and is guaranteed for a lifetime; and the messages are engraved in high definition. Better yet, Pictures on Gold will make sure that your photos fit perfectly, no matter their size; they'll even enhance the photo to eliminate blank space and can remove the background of a photo. Best of all, it usually ships in just one day--so any late shoppers need not fret. Use promo code HOLIDAY to save 10%. Get your Pictures on Gold here.
Hush Blanket
Moms love their sleep. Take it from us--we value it, cherish it, and yearn for it. Weighted blankets help those struggling with anxiety, OCD, sensory issues, stress, and insomnia, but just about anyone can benefit from these extra cozy Hush blankets. Incredible Deep Touch Pressure Stimulation helps reduce the production of cortisol (the stress-inducing hormone) and promote the release of both serotonin (the happy hormone) and melatonin (the sleepy hormone)--so Mom can fall into a deeper sleep faster, stay asleep longer, and wake up more refreshed.
To sweeten the sleep deal, Hush Blankets have a give-back program--they donate one in five kids' blankets and one in 10 adult blankets to people in need.
Hush offers a 100 night guarantee (that's a lot of zzz's) and free shipping. Use code MOMTRENDS for $35 off your order. Get your Hush Blanket here.
Joules Coast Mid Waterproof Coat
'Tis the season to be out and about and stylish on the go--regardless of plummeting temperatures or wet conditions. Help Mom be prepared with great gear should weather strike. Part of the Right as Rain collection, this classic raincoat will truly have her covered. Taped seams make it waterproof, but it's breathable and comfortable too, whilst the curved hem gives it an altogether flattering fit. From slickers to slacks and frocks to blouses, Joules has timeless and chic fashion finds for mom. Get your Joules coat here.
Binto Essential Supplements for Women
Help Mom live her best life yet. Every parent is strapped for time and resources and feels the pull and pressure of a go-go-go lifestyle. Keep her feeling healthy, happy, and balanced with Binto's supplement starter pack: a month's supply of individually wrapped multivitamins and probiotics designed for every woman. BINTO was founded and created by licensed women's health professionals to promote preventative care and take the guesswork out of shopping for supplements. The supplements aim to support gut health, vaginal health, mental health, hormone balance, and healthy hair, skin, and nails. Binto supplements are gluten-free, dairy-free, soy-free, and vegan, and made without fillers or preservatives. It's like giving Mama 30 days of feel-good, look-good, do-good gifts in one perfect package! Get your Binto Starter Pack here.
SanRe Organic Skin Food C-Love Face Moisturizer

Brighten up Mom's holiday (and complexion!) by gifting her SanRe Organic Skinfood's Vitamin-C packed moisturizer, C-Love. Made with Acerola cherries, a Vitamin-C rich superfood, this cream helps to promote cell turnover and decrease inflammation; it can even revitalize the skin and fade imperfections. SanRe Organic Skinfood formulates handcrafted USDA Certified Organic skincare in a variety of products such as Moisturizers, Eye Creams, Face Masks, and Toners--so load up on all the goodies and give Mom a radiant holiday season. Get your C-Love moisturizer here. 
Soothe Massage Service
What mom couldn't use a relaxing massage sesh. It can help to reduce stress, anxiety, and pain, while promoting relaxation, mental focus, and positivity (get those happy endorphins pumping!). Still, getting to the spa isn't always easy for busy parents. Bring the experience to mom with Soothe, the leading on-demand massage service delivering a licensed, insured massage therapist to your home, office, or hotel, within 60 minutes. Mom can choose from Swedish, Deep Tissue, Pre-Natal and Sports massages, between the hours of 8 am and midnight. Soothe is currently available in over 65 locations. Purchase and book at Soothe.com.
 Passwords Fast
Give mom some peace of mind this holiday season. Passwords Fast stores all your confusing (and oft forgotten) passwords in one super-convenient, pocket-size electronic device. It's offline--so it's impervious to hackers, and data is encrypted using AES256 encryption. Its simplicity is key--you only need to remember one simple password to access all your other passwords, allowing you to make them very distinct and strong. Get your Passwords Fast here.
Olivewood Cheese and Charcuterie Board
Beautiful cheese displays and fanciful charcuterie boards are all the rage. Mom can hop on the trendy (and delicious bandwagon) and serve up her favorite appetizing snacks on this richly grained sustainable olivewood plank. Each organically shaped, handcrafted board features unique characteristics in grain, knots and veining. Get your olivewood cheese board here. ($17)
Slip Silk Sleepmask
Have we mentioned how much Mom hearts bedtime. Help maximize her shut eye with this luxurious, pure, one-size-fits-all Silk Sleepmask. It blacks out all light and delivers antiaging benefits--win-win. Made with the highest quality silk, it feels extra thick and soft on the eyes. Get your Slip Silk Sleep Mask here. ($50)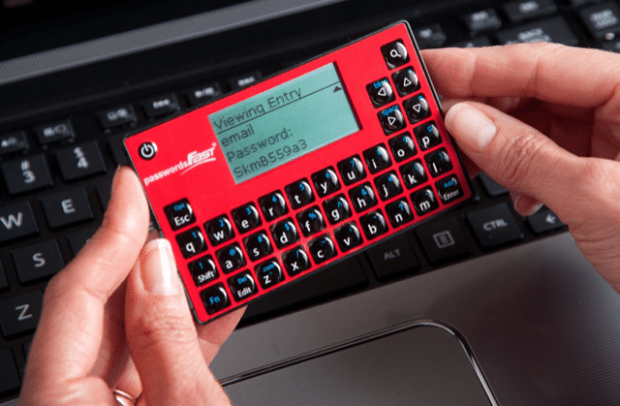 Want more gifting inspiration? Check out our 2019 Hostess Gift Guide. 
Enter to Win Gift Guide Goodies
MORE MOMTRENDS GIFT IDEAS TO COME
We'll be posting gift ideas each days this week, for kids, teens & tweens, mom and grandparents.
MORE FROM MOMTRENDS FOR THE HOLIDAYS
PIN IT!
Use Pinterest to save your favorite gift ideas. Be sure to follow our Holiday Recipes and Crafts board here.
This is a sponsored post.