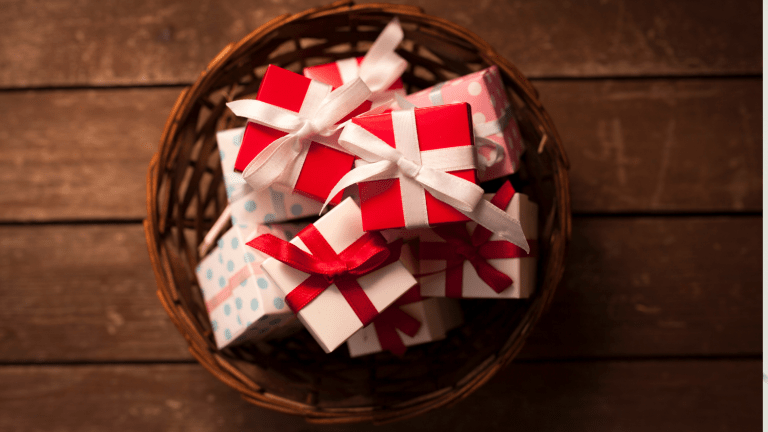 Holiday Entertaining Hacks for Busy Working Moms
Plan ahead to give your holiday guests the experience of a luxury hotel stay.
It's that time of year when guests will soon be arriving at our homes to share the holidays with us, so we need to start thinking about what our holiday entertaining plan of action will be! Even if you have the space to have guests stay in your home, they might enjoy having a little break from all the craziness going on at the holiday headquarters.
Related: Holiday tea cookie decorating party
Eight Holiday Entertaining Hacks for Moms
Entertaining expert Jenny Steffens Hobick to bring you some fabulous holiday entertaining tips. Here are some of my favorites...

Be prepared with lots of snacks: We all get a little grouchy when we're hungry - adults and kids alike! Anticipate those moments by having snacks planned for afternoons and before dinner to keep everyone happy. Be sure to include fresh options like fruit and crunchy veggies, along with filling cheeses and more decadent treats so you have something for everyone!
Post the plan: I post a schedule for everyone to see so they'll know what to expect during their stay. Don't overbook your guests, schedule plenty of free time for them to do their own exploring or relaxing. Channel your favorite concierge and be your guest's hometown concierge by providing them with a list of activities to do in the area.
Make time for exercise and fresh air: We all feel better with some fresh air in our lungs. I'd be lost without my daily exercise to clear my head and invigorate my spirit. Invite your guests on a walk with hot coffee (or hot cocoa!) and everyone will feel refreshed! Suggest an evening stroll through your local neighborhood to check out the holiday decorations.
Make time for resting: The holidays can be very exhausting - especially for your guests who have traveled near and far. Make sure to schedule down time for resting in the afternoons or early evenings. An afternoon nap can feel like an indulgent treat for exhausted guests.
Big breakfasts: Serving a big breakfast in the morning seems to make everyone happy!When we host guests, I prepare big bowls of fresh fruit for nibbling on in the morning, and then make some fresh waffles because really, who doesn't love waffles?!? 
Stock up on extras: Don't forget to stock up on extra necessities like shampoo, soap, toothbrushes, contact solution, and other toiletries that guests tend to forget! Take a cue from your favorite hotel and anticipate everything that your guests may need and put a basket chock full of products right in their bathroom or bedroom.
Plan fun games: The best memories over the holidays are when everyone is relaxing, laughing and having a great time. You can help orchestrate these moments by planning fun games in which everyone can participate. You can host an Ugly Sweater Contest, A Christmas Carol Sing-Off, or Gingerbread House Competition during one of your at home happy hours."
Prepare: Do as much preparation in advance as you can.Plan menus around recipes that can be made ahead of time -freezer-friendly, one-dish meals like lasagna, or a hearty-braised beef stew are great options when serving a crowd.Run a supermarket sweep a few days before for toiletries.Do your own laundry before guests arrive, so that the washer and dryer can be available for them, if necessary.
The ultimate holiday hosts know that being prepared is the absolute best way to make your guests feel welcome in your home because you can actually enjoy them while they are there!
MORE HOLIDAY FUN FROM MOMTRENDS
PIN IT!
Use Pinterest to save your favorite holiday party ideas. Be sure to follow our Holiday Parties, Recipes and Crafts board here.
Momtrends was compensated for this post, but the opinions expressed are our own.