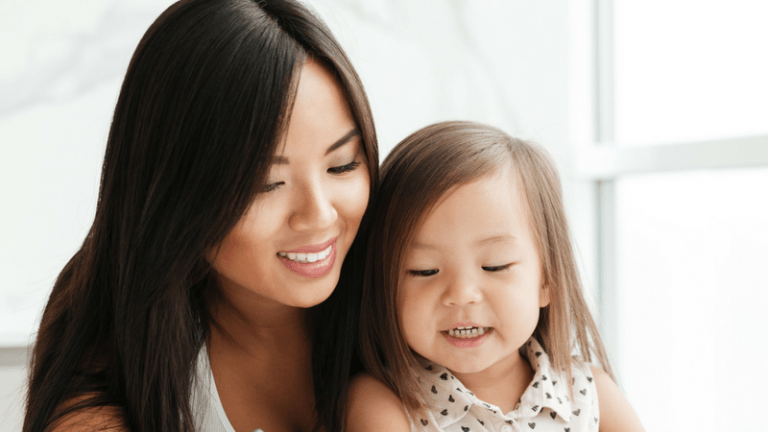 Helping Your Kids Develop Their Digital Identities
Millennials, we are the first generation to have grown up with the internet. Okay, I'm a borderline millennial, but I barely remember a time before "google." (Actually, for a while there I would Ask Jeeves!  
Regardless, as a digitally-savvy generation, we are aware of the necessity of an online presence. GoDaddy noticed a trend in millennial parents staking a claim for their children online. The company conducted a survey of 2,000 millennial and Generation X parents to better understand how new generations are thinking about their children's digital identity. Here are the most interesting takeaway:
95% of parents plan on having a conversation with their child about how to be responsible at maintaining their online identity. 
Your digital footprint follows you for life. When you apply for colleges or a job, those haunting social media posts WILL still be there. Parents want their children growing up in this even more digitally savvy age to be wary of what they publicly put out there.
81% of parents are happy that sites like Facebook, Twitter, and Instagram weren't around when they were growing up.
It's hard enough to compete with all the picture-ready Insta-moms out there, can you imagine being an insecure adolescent in this age of social media perfectionism? 
38% of millennial parents have created a website for their children or have considered it. Those that have imagine their children will use the website for job searching, college applications, and as a personal website in place of a social media profile. 20% of parents who registered domain names for their children considered or have changed their child's name based on available domain names.
You'd be amazed what domains are already claimed. Think you have a unique name? Think again. Some parents are getting way ahead of the curve to give their kids a leg up later on.
Millennial parents reported sharing an average of 174 photos of their children on their social media profiles, compared to an average of 134 photos posted by Generation  X.
We, as millennial mamas and papas, like to share our oh-so sweet family moments. But we need to be cautious too. Those naked bum bath tub pics last forever too.
This is not a sponsored post. Thank you to UrbanDaddy for the survey results.