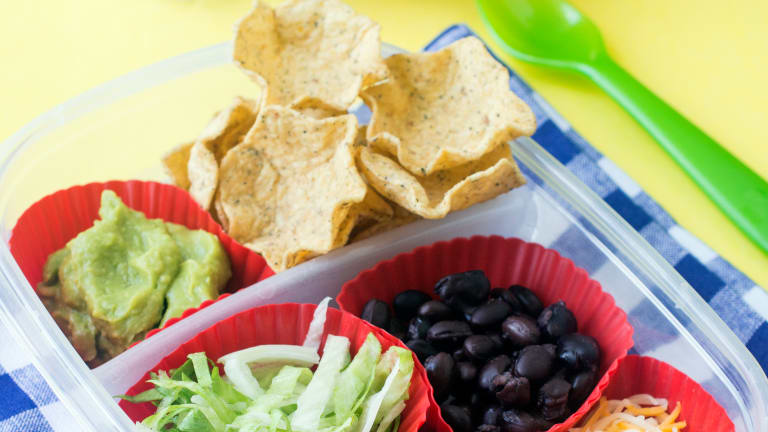 Power Your Lunchbox Promise
How you can help feed those in need
As we have been sharing, it is Back to School time for many of us and for many of you as well. We personally have nearly another month to go, but we have really started to think about the first day back and getting ready for another successful school year.  This year is extra special because all three of our littles will all be in the same school for the first and only time. 
Our youngest is also starting Kindergarten and the "bigs" have been going over the ropes so she's better prepared for the first day.  This has included a lot of discussion about eating lunch in school and what going into the cafeteria entails.  I have been gathering ideas for fun lunches for the new school year and am always on the hunt for healthy yet convenient lunches. I couldn't imagine for one minute not being able to fill my child's lunchbox with good food to eat.  Sadly, for many, the lunch-packing decision is a painful one, and many struggle to have enough food to feed their youngsters.  That's why I will be supporting the Power Your Lunchbox Promise. 
I work hard to get the kids involved in what they eat. From teaching them about gardening to showing them how to read labels, I want my children to know how to fuel their body properly.  Did you know that thousands of families are making a promise to eat a healthier lunch? Taking part is easy and the benefits are immeasurable. The Power Your Lunchbox Promise is open to everyone – kids, families, schools, teachers and dietitians.
For every promise made through their website, Produce for Kids will donate $1 to Feeding America to help families in need. In 2017, over 48,000 families and classrooms made the promise to eat a healthier lunch, helping to raise over 500,000 meals for families in need through Feeding America. You can help them exceed this number and help even more families all while pledging to adopt healthier eating habits for your family. 
Produce for Kids is a philanthropically based organization that brings the produce industry together to educate consumers on healthy eating habits and raises funds for children's non-profit organizations via produce/grocery retail partner programs. It also offers easy, fun and inspiring recipes for consumers on its website, produceforkids.com.
Looking for a few healthy lunch inspirations? We found a few easy, peasy meals here!
This is not a sponsored post.