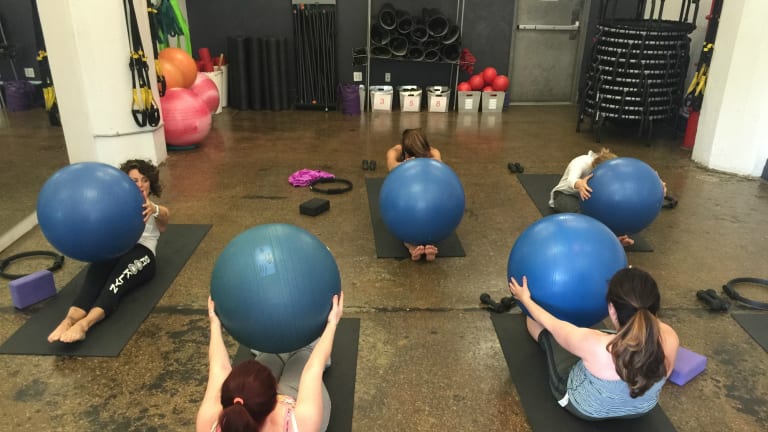 Publish date:
Three Healthy Habits to Start Today
Start the new year off on the right foot...
It's a new year which means many of us are raring to go and focusing on our resolutions. I just love the fresh start a new year brings and it can be the perfect time to start working on new goals. That being said, what we don't want to do is go in guns a blazin' only to quickly burn out. If we don't take care of ourselves, we can't give are all to something. So, while I'm all for , let's make sure we're also focusing on staying healthy shall we?
Who wants to hear about three of my go-to healthy habits? I knew you would!
1. Get active...Sure, that's a gimme. We all want to get fit come the new year. But the key to staying active is starting out slow and being consistent. I started running again after an injury last year and a couch to 5k program helped me get where I am today regularly running 20 or so miles a week. A fitness app, like Runkeeper, does wonders to keep you on track too!
2. Relax...You need to fit as much R&R into your day as you do activity. I can say this from experience. I didn't focus on that towards the end of last year. I was just too busy with work, school activities and, well, life. Guess what? I paid for. I got sick because I ran myself into the ground. Do whatever you can to decompress, whether that's with yoga, guided meditations, simple breathing exercises or even just a nice bath. A few minutes of relaxation a day can make all the difference!
3. Hydrate...Nothing throws you off your game like even a little bit of dehydration. An easy way to make sure you get in enough water is to keep a filled water bottle next to you while you're working, running errand etc. That way you don't even have to think about it. And if plain water just doesn't do it for, you could always go the La Croix route. It's like a party in your mouth and helps me achieve the easiest of these healthy habits!
I promise if you incorporate these healthy habits into your life, you'll be slaying those resolutions in no time!
We were not paid for this post.