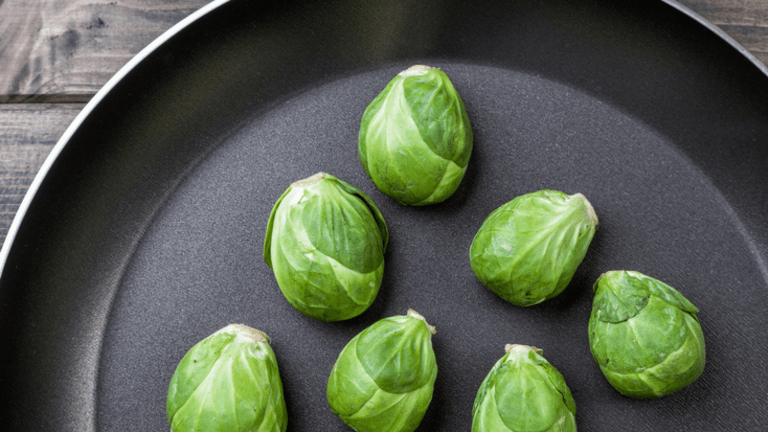 The hustle, bustle and holly-jolly manic merriment of the season has officially begun. The grownups (and kids!) are overbooked, overtired, and over-sugared. Time to take a deep cleansing breath, slow down, and be more mindful in your everyday eating and daily activities. Here are some simple strategies to help you enjoy the holidays to the fullest—while also still staying true to your family's wellness goals.
Related: How to get ultra creamy mashed potatoes
5 Tips for a Healthier Holiday Season
Follow the Healthy Plate Model - When you dish up a holiday dinner, start with non-starchy vegetables (think leafy greens, broccoli, Brussels sprouts, asparagus) and fill up half of your plate. Yes, half! A quarter of your plate should be filled with 3-5 ounces of lean protein - about the size of a deck of cards. The last quarter should be reserved for fiber-rich carbohydrates.
Put Your Own Spin on Recipes - Instead of a green bean casserole, which is often filled with heavy cream or butter, try Brussels sprouts roasted with olive oil. Brussels sprouts are a seasonal cruciferous vegetable, which can help boost your body's ability to flush out toxins. Bring a roasted garlic spread to add to your mashed potatoes instead of butter. Garlic is an allium vegetable, which can also help your body detox.
Eat a Hearty Breakfast - Fasting all day before a big meal is a recipe for binge eating. By starting your day with a healthy breakfast, you set your blood sugar and energy levels up for a steady flow, which can help curb cravings. On top of that, glucose plays a vital role in our decision-making abilities and level of self-control.
Stay Hydrated - Dehydration can lead to increased cravings, particularly for sugar. When we are dehydrated, our bodies use glycogen (a storage form of sugar) at a faster rate, which then needs to be replenished.
Indulge for a Day, Not the Season – Use an online program like Headspace or Noom to help stay on track during this tempting time. Personal coaching and meditation keeps you accountable and helps tailor your fitness and diet plan according to your genetics, setting you up for lasting success.

Five Tips for the Perfect Pumpkin Patch Visit
It's that time of the year again...pumpkin patch time! While I love a nice Pumpkin Spice Latte as much as the next fall lovin' girl...for me, the season is all about spending time with my family...and hopefully that time is spent outside as much as possible. If you're headed out ...read more
Perfect for Fall Pumpkin Spice Dirt Bomb Recipe
Get your pumpkin spice fix with this tasty dirt bomb recipe. Unlike fried donuts, this recipe is a little lighter and, since no hot oil is involved, a lot less messy. These dirt bombs, or baked donuts, are irresistible cakey muffins that are spiked with nutmeg and ginger, and ...read more
Save Money at a Ski Swap
Are the slopes in your future? If you want to save money on ski gear, consider a ski swap. A swap is a great way to buy and sell used equipment. Most swaps consist of a variety of gear, from brand new to used skis and snowboards to skis; from poles to boots to bindings and ...read more
TO HELP YOU PREPARE FOR THANKSGIVING CHECK OUT OUR FAVORITE POSTS:
PIN IT!
Use Pinterest to save your favorite crafts. Be sure to follow our Thanksgiving and Halloween Crafts Board.
This is not a sponsored post.