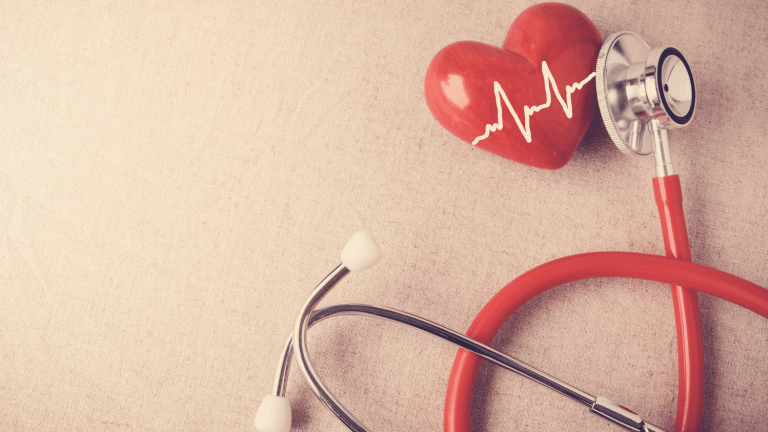 Go Red in Style for Women's Heart Health
Wearing red is a fashion statement that helps raise awareness for women's health.
Last night Star Jones and Macy's turned NYC Red to spread the word about heart health. I headed to the 34th Street location for the celebration event. They had dancers from STOMP, survivors and Star--it was quite and evening for the American Heart Association! The most important part was that it helped raise awareness for women's health.
Related: Heart health tips for women
Go Red in Style for Women's Heart Health
A group of women, mostly moms, shared stories of surviving open-heart surgery and of making BIG changes to make health a priority. Star shared her story of survival too. In my exclusive #GoRed interview, Star and I got to chat about her commitment to health and this important cause.
"I compare this to the speech they give at the beginning of flights...you've got to put your own oxygen mask on first before you attempt to assist others," says Star when I asked her how busy moms are supposed to work taking care of themselves into the mix.
"As a women, you cannot be a good friend, wife, mother if you can't take care of yourself," say Star. The lawyer, and TV hostess has promised (challenged?) to wear red EVERY SINGLE day this month. For her the cause isn't about one day. It's about a lifetime of change.
Take Action for Your Health
Star encouraged women to know the symptoms of heart disease (visit www.goredforwomen.org/home/know-your-risk/ for information on risk) and to take steps to prevent heart disease. For Star, she broke it down into simple terms, "Eat less, exercise more." Star looked fabulous to me in her knit red coat and fabulous bag.
While incredibly busy, she is finding time to get to Equinox for strength training workouts and cardio. Star says after her weight reduction surgery she has tried to jump up her training to maintain 160 pounds. In addition to hitting the gym, Star is on a quest to reduce salt in her diet. "I go with a salt substitute when I cook," says Star. She's also using the Morrison Diet plan to clean up what she eats.
While we can't all live as fabulously as Star, we can all make a conscious effort to do better. For more heart tips visit www.goredforwomen.org/
WANT MORE FROM MOMTRENDS?
PIN IT!
Use Pinterest to save your favorite ideas from Momtrends. Be sure to follow our Fitness and health board here.