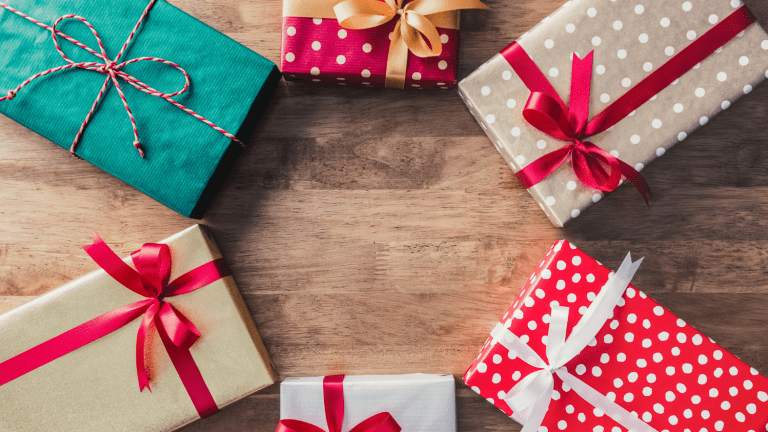 Gifts for Your Household Employees
Tips on how to wow the people that help you run your family smoothly.
We can get stuck in the mindset that gifts for our employers have to be generic. We spend (we hope) time and effort getting thoughtful presents for our loved ones, sometimes we run out of steam and neglect to put in the same care when it comes to the team around us. Our housekeepers, babysitters and nannies, doormen, and children's teachers are vital components to our routine. Here are some tips on how to wow them without taking too much time out of that holiday schedule.

While anyone would love the cash (we learned that nannies average their weekly salary and a half as their holiday bonus and doormen rely on their holiday gratuity as it can be about 10% of their yearly income) sometimes we are either maxed out, or, want to go the extra mile but are unsure how.

As a former preschool teacher, I completely understand the desire to be thoughtful, but come the holidays, I was up to my ears in coffee mugs and cookies. While generous, I had no idea what to do with them and was forced to do some re-gifting. 
One year, instead of mugs, my student's families pulled together and got me a coffee-maker. (My love of coffee is known far and wide). It was something special that was appropriate and conveyed effort and appreciation of me.
We did some research and asked some local nannies what things they really enjoy receiving during the holiday season. Of course, "just the cash" was the immediate answer, but after a little digging we got some useful feedback.
The Case for Giving Gift Cards
Gift cards are always a safe bet. But if you want to let the receiver know it's personal, think about what they like. For example, if your sitter always comes with coffee in hand, a Starbucks card might be good. Or if they're always sporting a new book, your local bookstore or even a Barnes and Noble would be nice. And if your sitter gets crafty with the kids, take if from the Pipe-Cleaner-Queen herself that a certificate to Michael's or Etsy would rock their world.
For the occasional sitter, these are splendid and hopefully well-deserved. One nanny even said that a family she worked for gifted her their sky-miles so she could take a trip anywhere she liked. Sweet deal! Something like this is awesome since most travelers rack up miles and are just sitting on them. It's not a great expenditure for you, but gives your nanny an experience they might not of had otherwise. Experience gifts are wonderful-- ie: spa day, mani/pedi, massage, class, etc. These are gifts that make them do something for themselves that they ordinarily wouldn't do. Say "happy holidays" in a fresh and thoughtful way without all the fuss. You (and your nanny) will thank you for it.
Momtrends was not paid for this post