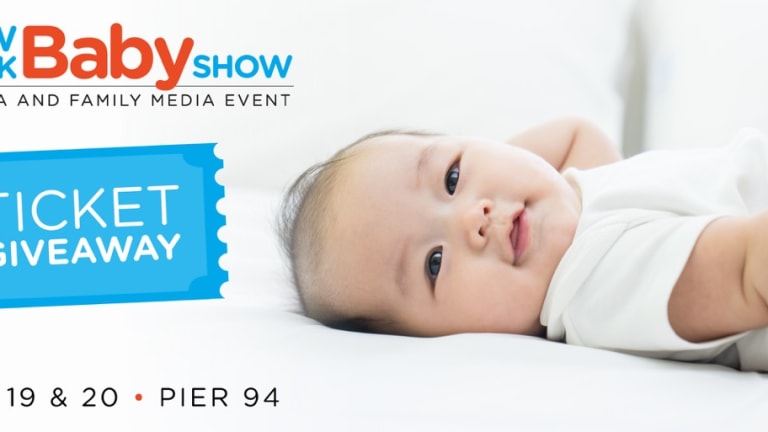 A baby comes with baggage... Literally. 
When a little one enters the pictures, so does the STUFF. Like, #allthethings. 
You're going to need gadgets and gear galore... You're going to have clutter and diapers and toys and trinkets and lotions and potions all over the house. Ah, early parenthood... It's such a magical--albeit messy--time for a new mom!
Seriously though, discerning what you do and don't need for a newborn/infant/toddler's ever-evolving needs is a big part of this life stage; deciding which stroller, determining which bottle brand, choosing which car seat... it's a job and a half. 
Luckily, you can touch and feel and test tons of products in REAL LIFE (before you register, or spend a small fortune yourself at the store) at the annual New York Baby Show. 

Save Money at a Ski Swap
Are the slopes in your future? If you want to save money on ski gear, consider a ski swap. A swap is a great way to buy and sell used equipment. Most swaps consist of a variety of gear, from brand new to used skis and snowboards to skis; from poles to boots to bindings and ...read more
The Ten Best Wooden Play Kitchens For Kids
Cooking is a timeless fascination for children. This type of play goes beyond gender and teaches kids loads of life skills along the way. An investment in a play kitchen is money well spent, as it can provide hours of entertainment. We've rounded up the ten best wooden play ...read more
New Victory Announces a New Season of Shows
We know you're busy planning picnics and summer outings, but we wanted to let you know that The New Victory just announced their new season and it looks fantastic. We thought you'd like a sneak peek of what's in store! Each year the New Vic theater brings culture to tourists and ...read more
On May 19 and 20, thousands of new and soon-to-be parents can enjoy a family-friendly jamboree of big brands, kiddie classes, speakers, seminars, giveaways, samples, and more! Now in its eighth year, the 2018 New York Baby Show at Pier 94 will once again be the largest show of its kind in the country. 
If they've already been claimed, use THIS link for 50 percent off your ticket. Normal ticket price is $30 per family (for 2 adults and up to 4 children), and $20 per individual. 
So, pack that hospital (or diaper!) bag, bring the littles, and get ready for a fun-filled, educational day.. It's all about BABY!
We'll see you there.
This is a sponsored post. All opinions are our own.