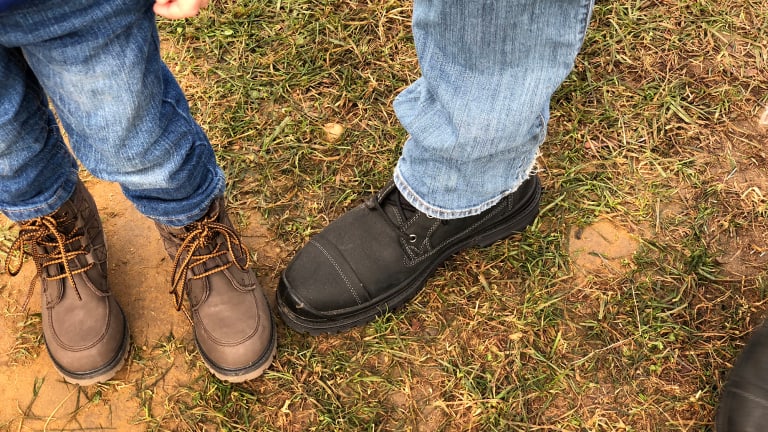 Gearing Up for Winter With Kamik Boots
Function meets fashion
December is here! Time to whip out your warmest winter-weather gear: your down coat, those fuzzy earmuffs, and all the fleece and wool and cashmere accessories  you and your crew have accrued throughout the years.
When we bought the kids their heavy jackets last year, I sized up hoping they'd last an extra season--and luckily, my plan worked! I even managed to dig up the hats, gloves, mittens, and scarves, so my kiddos are cozy and snug, and my credit card is no worse for the wear this winter.
Of course with growing littles there's one winter item we need to get new every year without fail: boots! 
This year, the whole family is rocking functional and fashion-forward winter boots from Kamik.
For 119 years, Kamik has been making quality footwear with a mission of keeping feet warm, dry, and happy. A Canadian brand, Kamik tests their boots on all types of terrain, in all kinds of weather, and in all sorts of situations to ensure customer satisfaction and optimal comfort. Better yet, Kamik is committed to sustainable practices--so you can feel good wearing these feel-good boots, knowing they brand is doing everything they can to protect our "natural playground."
While we're not yet seeing snow in NYC (and, um, for the record, Mother Nature, we can wait a little while longer!), we took our new Kamik boots for a test run while picking out our Christmas tree this past weekend.
We did a lot of walking while scouring acres upon acres of Christmas-tree farm land in the North Fork of Long Island, and we felt cozy and protected in our Kamik boots.
I opted for the Sienna. This classic style is great for autumn through winter, and the Thinsulate insulation and lightweight Rubber bottoms will keep my feet warm and dry in all conditions. 
My husband went for the Griffon boot, a hearty and streamlined style in all black with optimal protection, insulation, and rugged good looks--just like him (ha). 
My son's pair is my favorite! I love the look of these TakodaLo "work" boots. Plus, they match Santa's pair--a bonus for my holiday-loving mini man. Available in earthy shades, they're ideal for traipsing through slush or muddy leaves on the way to the playground. And the seam-sealed waterproof construction keeps moisture out... no matter how much puddle jumping he may do.
My daughter's toddler pair of Slate snow boots will be fabulous in the flurries. Last year, she had a broken leg so she wasn't able to play outside in the snow--so she is going to be delighted to get use out of these puppies come January and February. They feature waterproof DriDefense membranes and reflective NiteRays patches for added safety after dark.
We're ALL going to get a lot of use out of our Kamik boots this winter--from snow days at home to weekend skip trips, we're geared up and ready to go... On second thought: bring it on, Mother Nature.
This is not a sponsored post. We received samples for review.