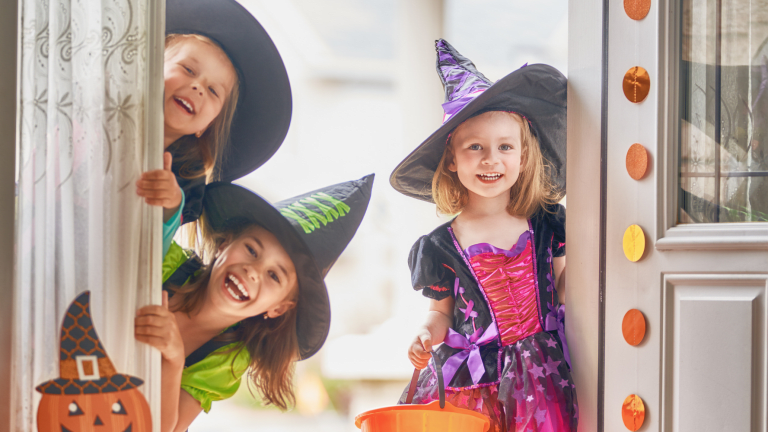 Publish date:
Frightfully Fun Halloween Facts
Halloween is one of our favorite holidays, so we thought we'd share some fun facts about this holiday
Halloween is one of our favorite holidays, so we thought we'd share some fun facts about this holiday
Who doesn't love Halloween with all the candy and quirky costumes?! And with Halloween right around the corner, we thought it'd be fun to share a few lesser known facts about this spooktacular holiday...
Related: Our favorite wine and Halloween candy pairings
Ten Frightfully Fun Halloween Facts
Use these fun trivia tidbits to impress your friends or as a Halloween game.

Here's What No One Tells You About Olive Oil
produce is at its absolute PEAK right now. It's the time to prepare fresh veggies and fruit with ease and simplicity. When it comes to cooking, the farmer's market is my muse. As I prepare some of my summer harvest favorites, I'm sharing a little secret, what you put ON the ...read more
Amazing Breastfeeding Accessories for Mom
As a breastfeeding mama I'm always on the lookout for stylish and functional accessories. Chewbeads and NuRoo offer moms products that pull double duty! Add an extra layer of style while also keeping it functional with Chewbeads necklaces and NuRoo nursing scarves. Both of ...read more
The first Jack O'Lanterns were actually made from turnips. 
Halloween is the second highest grossing commercial holiday after Christmas. 
Fifty percent of kids prefer to receive chocolate candy for Halloween, compared with 24% who prefer non-chocolate candy and 10% who prefer gum.
Ireland is typically believed to be the birthplace of Halloween.
Halloween is thought to have originated around 4000 B.C., which means Halloween has been around for over 6,000 years!
Boston, Massachussetts, holds the record for the most Jack O'Lanterns lit at once (30,128).\Pumpkins are classified as a fruit, not a vegetable. In fact, in 2006, New Hampshire declared that its sate fruit is the pumpkin.
Both Salem, Massachusetts, and Anoka, Minnesota, are the self-proclaimed Halloween capitals of the world.
The average trick or treating bag of candy that one child will collect on Halloween contains about 11,000 calories.
Halloween is also National Doorbell Day--and for good reason: on Halloween, last year, ADT doorbells rang 268% more frequently.
Want more from Momtrends?
PIN IT!
Be sure to follow Momtrends on Pinterest and for more spooky inspiration follow our Halloween and Thanksgiving Boards here. 
This is not a sponsored post. Tips by ADT Video Doorbell Camera.