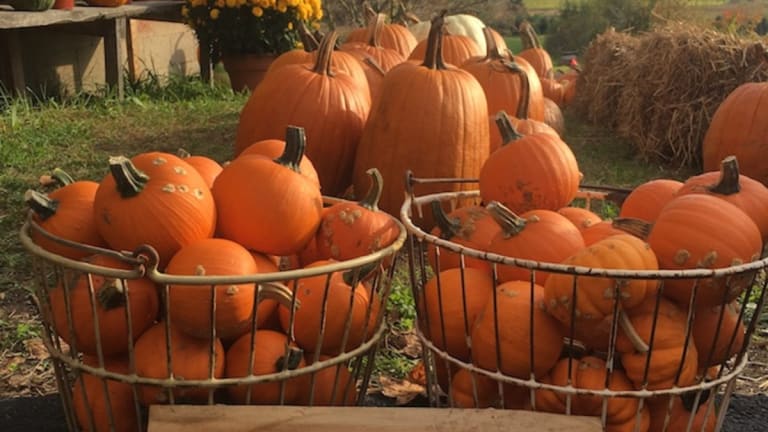 Flu Season Is Here FluFOMO Explained
FluFOMO – or the fear of missing out on things because you're sick – is so real
Oh my, the notes from our school nurse are ROLLING in. Three cases of strep and three cases of lice in the 4th grade SINCE LABOR DAY! What is going on people! This is like the zombie apocalypse. With the cold weather coming and the viral status of my daughter's classroom I've got total #FluFOMO. What you ask is FluFOMO? Well, flu season is here and FluFOMO needs to be explained.
Flu Season is here FluFOMO Explained
FluFOMO – or the fear of missing out on things because you're sick – is so real. On Thursday night I got another email blast from school about strep. I thought about keeping the kids home from school since the classroom seems to be plagued and I really wanted a nice weekend. We had plans for our annual fall outing for gourds.
The #FluFOMO fear is real. According to Clorox, nearly one in four children (23%) have already missed a day of school for being sick – and it is only October!
I rolled the dice, sent the kids to school and whew! We made it to Friday. Weekends are key for this busy family - they keep us going. I had plans to visit our favorite pumpkin patch, Angevine farms for our annual fall tradition - strolling through fields, warm cider and picking the perfect pumpkins. Missing out on these family times stinks.
#FluFOMO is a thing. If I didn't have these photos, it's like fall never happened. These excursions and these pictures, they are the cornerstones of motherhood. We've just got to keep the family well.
How to Fight FluFOMO
I also want to help you #SavetheLikes by reminding you about the importance steps you can take to help prevent cold and flu, including disinfection.
1. Get the flu vaccine
2. Disinfect frequently-touched surfaces with Clorox® Disinfecting Wipes
3. Download the Sickweather app so you can track (and avoid) reported illnesses around you.
Flu Vaccine: When it comes to the vaccine, I go early. When the girls, had their well-kid check-up in September they got flu shots. I had mine this week. It's a pain for a day and then - boom you are covered against most strains.
The numbers don't look good. Three out of four Americans (75%) have NOT gotten the flu shot this year. Among those who haven't gotten a shot, over half (58%) have no plans on getting one. Three out of five parents (63%) have not gotten their child a flu shot this year, and only 30 percent of parents said they are planning to do so if they haven't already. We can do better for our kids.
Disinfect: The CDC recommends cleaning and disinfecting frequently-touched surfaces with an EPA-registered disinfectant, like Clorox Disinfecting Wipes, especially when someone is ill. Clorox Disinfecting Wipes kill 99.9% of germs including viruses that cause colds and flu and also kill Staph, E. Coli, Salmonella and Strep. Might I suggest we all send them to our kids' teachers. Better yet, when you have school conferences, just bring a set of wipes as a gift! Health is the gift that keeps on giving.
Sickweather App: You can get the SickWeather app here which allows me to report illnesses and track social networks for indicators of illness. I can see how severe the cold and flu season is here in Brooklyn and help avoid illness, including FluFOMO. I can join Sickweather Groups to share or check symptoms associated with a specific location, like your kids' schools or your office. With the click of the Clorox branded Sympathy button, you can also show your love and support for a family member or friend who may be suffering from #FLuFOMO.
Did you know? One in four Americans (24%) feel worse when they are sick and see photos on social media from an event they missed. Don't miss the pumpkin patch this year. Follow this three-step plan to keeping your family well this year.*
MORE WELLNESS FEATURES FROM MOMTRENDS
PIN IT!
Save your favorite tips from Momtrends on Pinterest and be sure to follow our Health & Fitness board here.
This is a sponsored post. Note: *Human Coronavirus, Influenza A2 Virus; †Staphylococcus aureus; ‡Escherichia coli O157:H7; §Salmonella enterica; **Streptococcus pyogenes. On behalf of Clorox, Ketchum Global Research & Analytics (KGRA) conducted an online survey among 2,346 U.S. adults, ages 18+ across the United States. In-depth analysis and key findings are included on the following slides, and will be used to inform strategic outreach and generate earned media coverage.