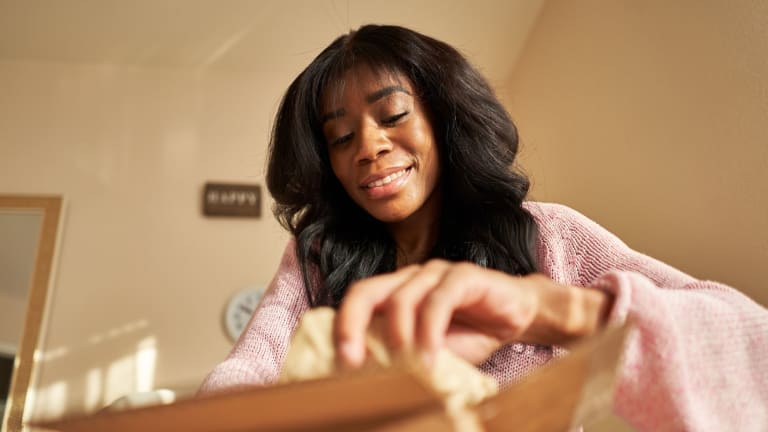 Publish date:
Favorite Subscription Boxes
Subscription boxes are a great way to receive a fun curated collection of items that is specific to your interests.
Subscription boxes are a great way to receive a fun curated collection of items that is specific to your interests. We love them for the kids and for ourselves where we uncovered some of our favorite finds.
Related: Best monthly subscriptions for toddlers and babies
Nadine West: One of our favorite new fashion boxes is from Nadine West, a free monthly subscription service where you can receive outfits or jewelry such as stylish earrings, bracelets, or necklaces right to your door. They determine what is best for you after you take a quick style quiz. You then get the items for 2 weeks and can decide to keep them or not. This includes on-trend pieces that are $9.99-$29.99 and offer a way for your to mix-and-match based on your unique profile.
LE TOTE: The jewelry fan in your life will love this new subscription service where fashion-conscious women can test statement necklaces, bold bangles and earrings.Giving subscriptions to LE TOTE's Jewelry Box couldn't be easier, gift givers can choose from a two-month subscription for $35 or opt for three, six or twelve month gift. It's ideal for women who love to dabble and experiment with new styles then move on to the must-have of the moment.

Raddish: We love the new Raddish boxes as a way to get families cooking. This monthly themed subscription box is delivered right to your door each month where families will a discover a box that incorporates math, science, nutrition, geography, culture and history. Designed by Samantha Barnes, a teacher who believes the kitchen classroom is the tastiest place to learn families will receive a box that with family friendly recipe guides, skill cards to help families learn culinary basics, creativeactivities, list of required groceries for the meal and an adorable Raddish patch to be ironed-on to the Raddish apron, which comes free with a 3, 6 or 12 month subscription.  
My daughter and I had fun with the recent Raddish box where we made homemade pizza and apple crumble together. She loved designing her apron and creating meals that also includes seasonally relevant concepts such as the Olympics and Go Green for April. A great way to get closer in the kitchen, Raddish also provides the tools for our kids to better understand food and nutrition, which will help them to build a solid foundation for a healthy future. Boxes start at $2/month.
Cooper and Kid: For the kids, we love Cooper and Kid's Cooper Kit, a box of curated activities that aims to meet the needs of modern fathers with quality products and services that can be integrated into everyday routines and maximize quality family time. These boxes also include a bedtime story, a toy, a dinner themed-menu, activity book and more. You can check out a quarterly kit or a yearly one that is a special way for dads and their kids to create and bond.
MORE SUBSCRIPTION BOX REVIEWS FROM MOMTRENDS
PIN IT!
Use Pinterest to save your favorite finds to support women. Be sure to follow our Mom Boss board here.
Momtrends was not paid for this post.