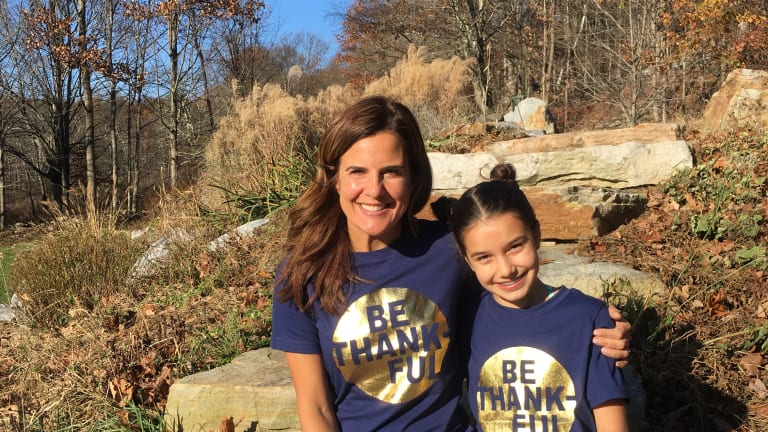 Family Holiday Traditions - Three Ways to Give
This post is sponsored by Fidelity Charitable, but all opinions are my own.  
You've probably seen them...the Christmas countdowns (you know, there's only a month until Christmas). I know I'm seeing ads pop up for the latest Grinch movie and Target ads telling me to get shopping. It's easy to get wrapped up in spending on things that won't really bring a lot of joy. Now is the time when I like to take a deep breath and focus on the meaning of the season. Instead of encouraging my kids to build a wish list of toys and stuff, we're talking about gratitude and giving back. I'm sharing our family holiday traditions and offering three ways to give this season. 
Three Ways to Give Back this Holiday Season
Volunteering your time
Donating goods 
Donating money
Volunteering your time
First, let's talk about time. Kids have a lot of it. More than they think. Giving time can look like volunteering at the food pantry at your church or supporting a local 5K run for charity. But it can also be smaller things, like sending cards to elderly friends that don't have large families. Volunteering as a family can be a fantastic way to bond. I've been taking my girls to the Good+ organization in NYC to sort donations for NYC's families in need. 
Donating Goods 
Donating goods is another way kids can get involved. Our school does three things to get the kids into the spirit of the season. They host an Angel Tree with the Salvation Army, they collect warm coats, and they have a toiletry drive for homeless teens. Getting my girls to pass along possessions educated them on just how much they already have. 
Donating Money
The trickier part of giving is teaching kids how and when to give money to organizations that matter. It's easy for kids to feel disconnected to the giving, since they didn't earn most of the money that will be gifted. But there are ways to educate your children about donating money.
Setting Up the Financial Family Meeting
First, talk about your family values. The Holidays are a great time to talk about gratitude and values. My family gathers together during this season so we never feel rushed. We don't get whipped up in the Black Friday frenzy, or get obsessed about gifts, instead we make time for hikes and volunteering. Why not call a family meeting to talk about what types of organizations you'd like to support?
Momtrends Tip: Get a huge piece of paper or whiteboard and assign the kids to keep notes.
Start by doing a little brainstorming about all the things you value and all the organizations you'd like to help. Start talking and don't forget to write down what the kids are saying. They are wise, listen up!
Once you have all the possibilities set out, start voting. Decide the charities and organizations that match your family values. At our family meeting, we decide on three organizations to give to. The parents get one pick and each of the girls get picks. 
Next step, talk about budgets. Without giving your kids a complete financial overview, let them know what type of budget you can work with. Decide how you will split the holiday donations up amongst the three charities.
WAYS FOR YOUR FAMILY TO DONATE
Writing a check or getting out your credit card might not be the best way to donate. Fidelity Charitable has a program called a donor-advised fund that can help families make money-smart gifts and giving a family effort.
This year we've created a donor-advised fund, or Giving Account, that will help us track gifts to charity and give the girls more visibility into the process. I want them to be financially literate. A check or credit card donation doesn't connect them to the process in the same way that a Fidelity Charitable Giving Account will.
Getting Started with a Giving Account
If you decide on a Giving Account, you start with a contribution of at least $5,000 in cash, securities, or other assets. Since we already have a Fidelity Investments account , it was easy to link up our brokerage account and the Giving Account to contribute securities into the new donor-advised fund to get started. Once the fund is set up, my family can recommend grants to qualified charities.
For me, giving the girls access to see the Giving Account grow and to follow donations is a big bonus—you can see exactly how all your donations to a charity add up over time. And when the money is in the Giving Account waiting to be donated, it is invested and professionally managed at our recommendation. Additionally, the fund has the opportunity to grow tax free.
Putting Meaning Back into the Season
This post is as much a reminder to me as it is a call to service for our Momtrends community. I am trying to NOT get swept up in the commercial version of the perfect holiday. Together we can create some real meaning in our families, I hope you'll join me in finding ways to give back. Fidelity Charitable has put together 5 ways to give during the holiday season. Click here to download the tips.
BONUS: Fidelity Charitable will also be giving away 10 $1,000 grants to charities, nominated by families who share their giving traditions, from now until December 15th. You can enter and read the rules here.
Please share some of your own family traditions.
For more ideas on how to talk about Family Philanthropy, visit their resources. 
This Family Holiday Traditions Three Ways to Give feature is sponsored.