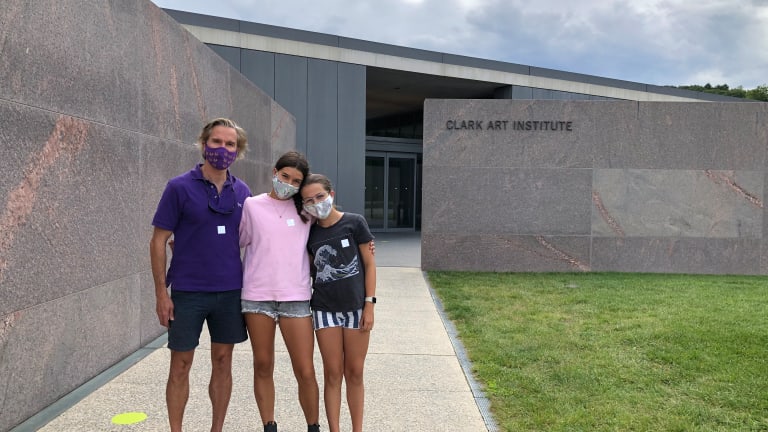 Important Family Finance Trends in Times of Stress
In times of financial stress, work your way through these six action items to help make sure your family is as secure as possible.
The financial markets are in turmoil, school is up in the air and many of us are feeling the pinch with our businesses. With more and more of us questioning the security about our family finances, it's time to dig in and take charge of the things we CAN control. I've researched a number of ways we can reduce the stress of the moment by taking charge of our family financial planning.
Related: Your 9 month pregnancy financial plan
6 Step Financial Checklist for Parents
In times of financial stress, work your way through these six action items to make sure your family is as secure as possible. It will take a bit of time and effort, but unlike finding a cure for COVID, these are actionable items that will have you sleeping better at night.
Create a Will. I know it's morbid, but COVID is not playing favorites. Otherwise healthy adults have passed away due to COVID complications. Make sure your will is up to date with your financial details and with the guardians for your kids. We hired a very expensive family attorney to write ours, but if your finances are uncomplicated, you can use a website like legalzoom.com. Get the details here on a basic will.
Budget. If you've never used one before, now is the time to see where and how you spend your money. Investopedia, has a list of six budgeting apps and programs for you to try. Momtrends tip: when your kids are old enough (say age 8) start reviewing the family budget with them. Once you know what you are working with, it's time to plan accordingly.
Negotiate. Start trimming expenses. Begin with the big stuff, such as  refinancing your mortgage. As I write this, the average 15-year fixed mortgage rate is 2.480%. Don't overlook the smaller items too.  I called up all the utility companies we use and negotiated our rates down. It added up to over $150 per month in savings. Trust me, your mobile phone provider would rather give you a break than lose a client. I also canceled a credit card with an annual fee of $450. And I've poured over my credit card statements to cancel the automatic payments I may have forgotten about. All this "found money" is getting donated to help others and into our 529 accounts.
Build a Cushion. If you are fortunate to keep your career in tack through COVID, you are likely saving money by working from home. Think about all the gas, travel and clothes (c'mon, we're all living in leggings and joggers) you aren't spending on. Then stash that cash in an account that is not tied to the markets. I know interest rates are super low in savings accounts, but you need access to fast money in case of emergencies.
Life Insurance. Term life insurance helps protect your family's future, no matter what happens. Parents should look into applying for a policy that will help care for the kids. Term life benefits are paid tax-free to your beneficiaries to use for whatever they need. We like Bestow's easy online process. In as little as 5 minutes, with no medical exam, you could get a great rate on up to $1M in coverage. Now that's the easiest parenting task around.   Get a fast, free life insurance quote from Bestow here. 
Start 529 Savings. Again, if you've got income coming in, make the most of it. Compound interest is your friend. Any earnings on your investment have the potential to grow, the sooner you can start putting even modest amounts into a 529 college plan the better. A 529 plan is a tax-advantaged investment account to be used for qualified education expenses down the road. Find out more here.

That's my money action list. And as a bonus, check up on your 401K and IRA accounts. Make sure you are putting in the maximum each year. It's just as important to fund your retirement as it is to pay for college. I just found out that this year I can put in an extra $6000 into my 401K because I am turning 50. 
Wherever you are in your financial planning, know that getting educated doesn't have to be overwhelming. Take on one project at a time and don't be afraid to ask for help.
More Money Smart Features from Momtrends
PIN IT!
Use Pinterest to save tips for your financial literacy. Be sure to follow our Money tips for mom board here.
Momtrends was not paid for this post.