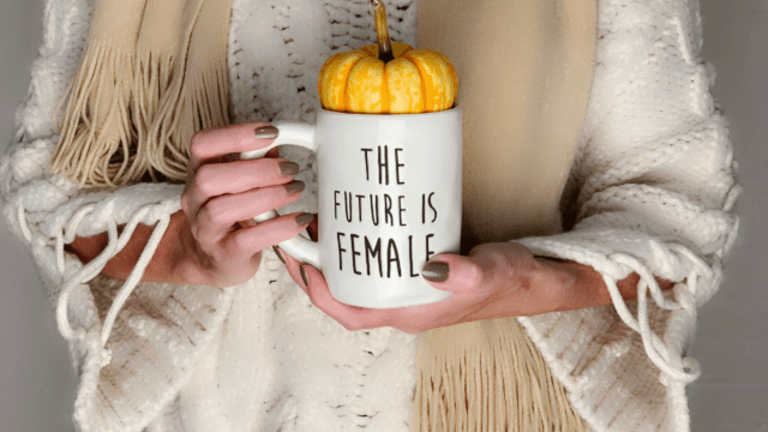 Fall Hygee at Home
6 Reasons Autumn Is the Coziest Season of All
Each season brings its own bounty of beauty and bevy of perks; I try not to discriminate, But, if I'm being totally honest, fall takes the lead and has my heart. Maybe it's excitement over Halloween, the endless football tailgates and delicious foods, or crunching those colorful fallen leaves in a new pair of suede booties. It could just be the delightful drop in temp.
But I think it's all these things and so much more... I think it's that cozy soul-satisfying feeling of roasting a marshmallow on a cool night; the _ of enveloping your chilly body in an oversize blanket. It's canceling a night out for a date on the couch with a big glass of Cab and a roaring fire. Fall is a homebody's dream season--full of hygee and happiness. Make the most of this fleeting season, and enjoy these six reasons why autumn is the coziest season of all.
Pumpkin spice and everything nice... 
You're either for or against pumpkin spice; there's really no sentiment in between. But if you fall in the pro-PS category, then this is your ultimate happy time. There's nothing quite like ordering a pumpkin spice latté (tip: subdue the sweetnesss with less flavor pumps and an extra shot of espresso) and going for a nature walk. It just tastes like autumn. Heck, skip the line at the coffee shop and make your own. We love this seasonal recipe. Not a fan? A vanilla or flavor-free hot latté still satiates. 
Crock-Pot Meals
The kids are officially in the swing of things at school, and you maybe (hopefully!) have a little bit of breathing space at home. Whip up a hearty homemade fall meal without spending lots of time in the kitchen. Autumn is official crockpot season. Stews, chills, and soups will fill up hungry kiddos and grownups alike. Just set it and forget it. 
Cozy Knits and Sweaters
Dressing in fall is the easiest. A sleek pair of skinny jeans or relaxed pair of boyfriend pants, a delicious knit sweater, and a pair of boots and you're instantly stylish. I love that you don't need to wear to many layers to stay warm or excessive acessories to make a statement. Keep it clean, simple, and comfortable. Or just cuddle up at home in that yummy sweater and throw on that equally delish blanket.
Family Activities
If you haven't gone apple picking or taken a trip to the pumpkin patch, have you even really _ this fall? I love how fall brings families together with wholesome, fun activities and outings. Picking out a big orange pumpkin is so much better when you do it at a local farm. Apple pie tastes so much sweeter when you've picked the freshest fruit and baked together with your littles.
Holidays on the Horizon
Halloween is a blast in our town and I look forward to it every year. Not only is it fun to dress up, eat candy, and get spooked, it's also the kick-off to the holiday season. Right after we take down the faux cobwebs, we get ready for the "harvest." The season of gratitude arrive and we show gratitude and eat lots of delicious food. And, of course, thi officially ushers in the December holidays.  
Fireplace Season
There's nothing like a fall fire to get you feeling cozy at home. Soft socks and a roaring fireplace. Turn on Netflix and sip that PSL, fall hygee really is the greatest.