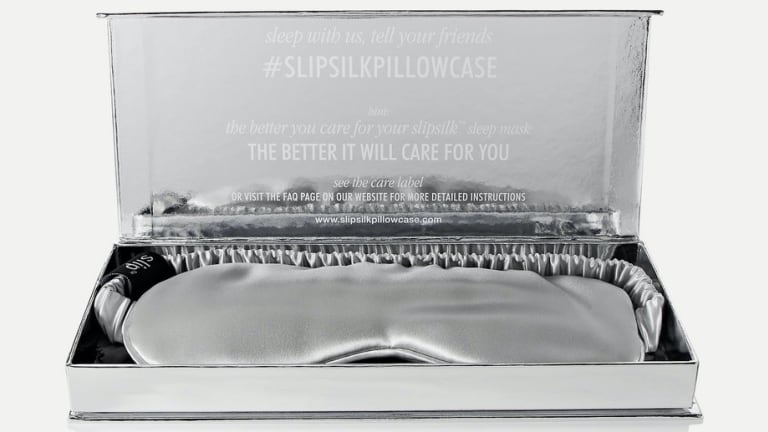 Publish date:
Everyday Ways to Relax and Pamper Yourself
In honor of National Relaxation Day, we've rounded up a few ways you can unwind and rest--from scented candles to tea to reading
In honor of National Relaxation Day, we've rounded up a few ways you can unwind and rest--from scented candles to tea to reading
As a mom to two toddlers, I don't get a lot of rest and relaxation. These days, my idea of down time includes private potty breaks, five-minute showers, and the brief period between bed for the kids and lights out por moi. (I know, I know, I sound like an internet meme.) Still, I try to find a bit of R&R whenever and wherever I can—even if it means sneaking outside to sip my coffee in peace while I distract the littles with a couple of Elmo videos and some bunny snacks. It's call "mom life," and it's not for the weary.
Related: Tools for self massage and self care
Everyday Ways to Relax and Pamper Yourself
Whenever I do get a decent chunk of highly coveted "me time," I try to make the most of it—whether that means going for a manicure, reading a book, or even taking the rare nap... Adding a subtly scented candle, facial mask, and cup of hot tea to the scene never hurts either.
Celebrate National Relaxation Day
Today is National Relaxation Day, and while I'm busy tending to my babies, running errands, and checking items off my never-ending to-do list, I'm still dreaming of calmer, quieter, and less manic mornings... And afternoons. And evenings. I'll be channeling post-massage vibes. (This was me, drunk on endorphins after an 80-minute massage during our team summit in Canyon Ranch.)

5 Pretty Ways To Organize Your Jewelry
I admit - I'm guilt. Despite my best efforts, my "jewelry drawer" has become a tangled mess of necklaces, bracelets and earrings. This cluttered collection not only makes it hard to see what I have, but difficult to untangle the pieces I do want to wear! This summer, I'm ...read more
This Year's Coolest Jumbo Pool Floats
Pool season is almost here! I can't wait to relax, read a book, and sip a cocktail while lazily drifting in an oversized float. (Just kidding, I have two toddlers--but a swim mama can dream, right?). If you've got a staycation planned, check out this year's coolest jumbo pool ...read more
Crystal Clear and Pristine: Pool-Cleaning Tips
Tropical Storm Isaiah gave us quite the midsummer surprise here in the suburbs of New York City. We just got our power back on after a whole week of darkness! With trees down, debris everywhere, and lots of uncertainty, one thing we forgot to check on: our above ground Intex ...read more
1. David's Tea Sweet Indulgence Tea Sampler, $26/ 2. Dr. Jart Water Replenishment Cotton Sheet Mask, $8/ 3. Slip Silk Eye Mask, $45/ 4. The Calm Coloring Book, $5/ 5. The Girl With the Lower Back Tattoo Book, $17/ 6. Replica Lazy Sunday Morning Candle, $60/ 7. Sephora Massage Kit, $26
Mom Solidarity, You Got This
You might not be able to indulge in an hour and a half spa treatment today, but here's hoping you have a little bit of wiggle room for rest in your schedule. I've rounded up a few simple ways you can get some much-needed peace and serenity—if you can manage to sneak in a moment. Until then, keep calm and, at least, TRY to relax.
P.S. Oh, and wine... All the wine!
MORE SELF CARE  FROM MOMTRENDS
PIN IT!
Use pinterest to save your favorite ideas from Momtrends. Be sure to follow our Fitness and health board here.
This is not a sponsored post. It may contain affiliate links. All opinions are our own.