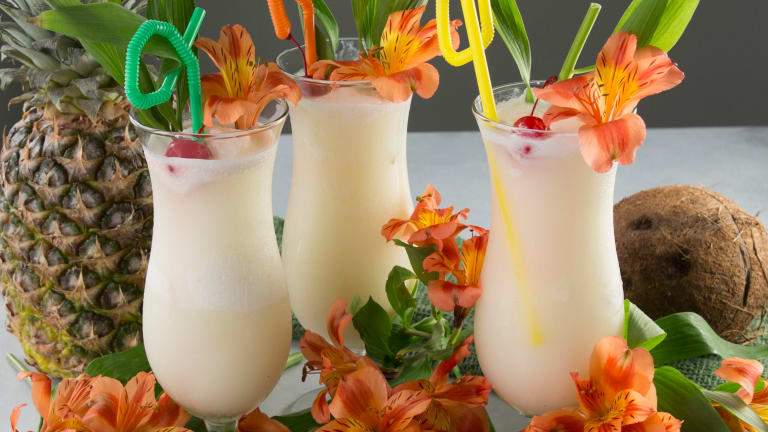 Enjoy A Tropical Escape With This Refreshing Pina Colada
We would all love to hop on a plane this afternoon and head off to a tropical hideaway for some r&r, right? Sadly, that is rarely possible for most of us. Trips like that take planning and a good amount of vacation time and money. And while they are quite common destinations for annual vacations, weekend trips are not usually on the docket.
So what is a girl dreaming of a tropical paradise to do?
Well, one thing you can do is whip up this fantastic and flavorful pina colada. With this exotic concoction, you can close your eyes and imagine you are far far away having the vacation of your dreams (even if your kid is screaming and banging on the door).
Everyone else's kids do that too, right? As a mom, quiet moments can be few and far between. That is why it's so important to take the opportunities you can.
And this tasty cocktail is an opportunity to sip and unwind, even if only for a moment.
These cocktails are also obviously great to share. So, if you aren't looking for a quiet tropical escape, make a blender full, grab some girlfriends, and catch up. Soak up some sunshine and the last weeks of summer before school starts back and the to-do lists get longer.
Ingredients- makes 1 cocktail
2 Cups Ice
3/4 Ounce Gold Rum
1 1/2 Ounce White Rum
3/4 Ounce Pineapple Rum
1/4 Cup Pineapple Juice
1/4 Cup Coconut Milk
2 Tablespoons Coconut Cream
Directions
Add all ingredients to a blender and blend until smooth. Pour the mixture into your favorite hurricane glass and garnish with cherries, pineapple, flowers, or a cocktail umbrella. Serve immediately and enjoy.
Happy Sipping!
Don't forget to share! And be sure to check out these other great summer cocktails: Burnt Sugar and Cucumber Gin Fizz, Paloma, and Blueberry Mojito.