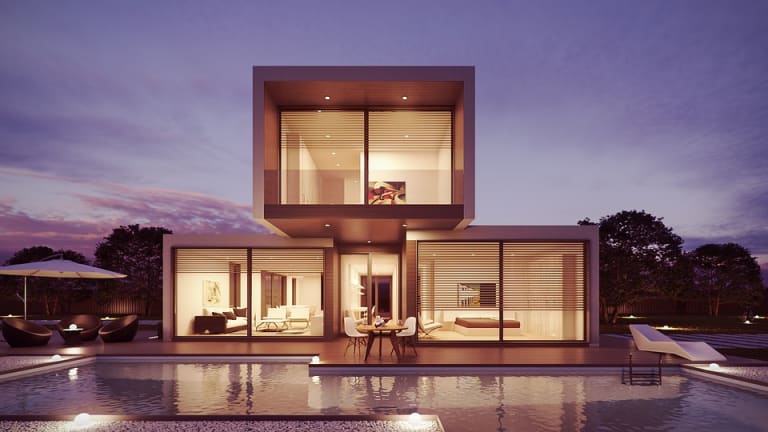 Enhance Your Home For A Healthier Lifestyle
An aesthetically pleasing home is beneficial for your comfort and happiness also and helps to relieve tension
With so many ways to create a better and healthier lifestyle for ourselves, sometimes we miss one of the areas that we eat, sleep and work in as being a contributing factor to our overall health. Yup, it's our homes. Dieting, exercising, and meditating has significant benefits for your health, of course, however, so does the environment that you do those things in. This post is about enhancing your home in a bid for a healthier and happier life, and here are four things you can do.
Start From Scratch
Maybe where you are living right now was only a stop-gap until you moved up the property ladder, and so looking for somewhere that fits your aspirations and bid for a healthier lifestyle might be the next natural step. Or perhaps, you could set the bar by browsing architecture firms to help you create your very own dream home, with your health being the central force of instigating your building plans.
For a healthier lifestyle, you may choose to uproot your life from the busy, and polluted city, to create a pad by the woods, with its scenic calming views, clean air and nearby trails for jogging. An aesthetically pleasing home is beneficial for your comfort and happiness also and shall help to relieve tension after a long hard day at work too.
Home Gym
If you have the room in your home to create your very own studio, do it! This saves rushing to and from the gym after work, shortening the time and stress spent getting ready and going home following the gym. It also means you can create a gym environment that motivates and works for you. Whether a surround system to get you going while you're on the running machine or a tv fitted on the wall so that you can follow a class exercise in the comfort of your own home.
Indoor Garden
To make your home a healthier one, at any opportunity, aim to bring the outdoors in. Nature has significant benefits for our health. Such as helping to reduce high blood pressure, creating a tranquil environment for you to feel at ease to relax in and of course purifying the inside of your home from any harmful pollutants such as chemical cleaning agents. Get aromatic plant ideas here.
Get Organized
Do you know what isn't good for your health - the frustration that accompanies trying to find things, and having to sort through an abundance of clutter. It's proven that a tidy environment enables you to think clearly and enhance your productivity levels too. And so, it's time to sort out the books, old toys, clothes, bed linen and so forth that clutters the shelves, dressers and sometimes the floor. Create a free-flowing space in your home, that's both visually pleasing and easy to be in without distractions competing for your attention and the risk of tripping up!
There are large and small changes you can make above to enhance your current lifestyle. Whether changing or creating your own abode, to launching your home gym, bringing the outdoors in or merely tidying up the clutter. Each one shall have a significant impact on your health and wellbeing.
Pin it! 
Use pinterest to save your favorite healthy living tips.
This Enhance Your Home For A Healthier Lifestyle feature is not sponsored. Picture by Giovanni Gargiulo from Pixabay - CC0 Licence