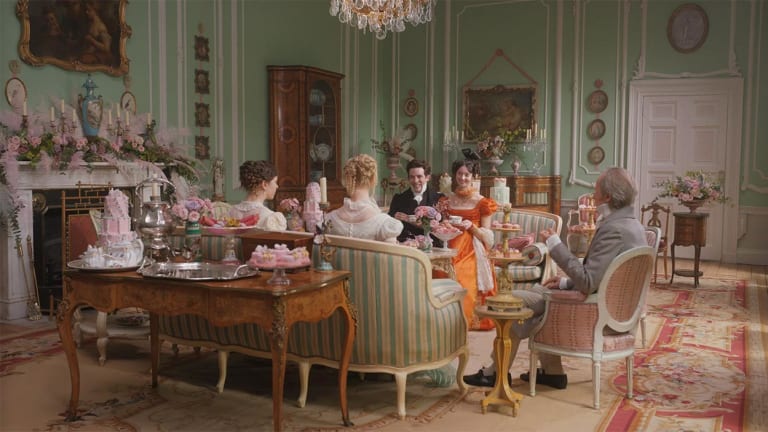 Emma Movie Available for Direct Download
Jane Austen's beloved book, Emma, focused on the follies and joys of matchmaking, is reimagined in a new film and ready for download.
As a 19th century British literature major at Vanderbilt, it should come as no shock that I adore all things Jane Austen. Each time one of her books is reborn in movie form I wait with bated breath. The latest release is from director Autumn de Wilde who brings us the newest version of Emma (ready for download now on Amazon).
Related: Who should Where'd You Go Bernadette
Watch the Emma Trailer
Watch the trailer, because as Emma says, "You must be the own best judgement of your happiness."
A Note about Jane Austen
Set in the early 1800's, this classic tale follows Emma Woodhouse, who is obsessed with matchmaking. To be fair, women of her station (wealthy and unmarried) didn't have a lot of other options when it came to how to fill the day. There was sewing, and drawing and visiting. There weren't career options and they were at the whims of male heirs when it came to managing wealth and estates. 
Austen herself was in a precarious financial situation. Her family was not rich, though in the past they had been quite affluent. Falling in station isn't easy, so the author became rather single-minded on the topic. But her weakness was also her strength. What Austen does better than any other author of the time is write about manners and quotidian parts of being an unmarried woman of some means.
Why We Need this Version of Emma
The best directors can bring Austen's stories alive through clever casting and excellent script management. This isn't a tale of action, it's a romance novel with bits of intrigue woven in. De Wilde is equal to the task of revamping this well-worn story for a new generation.
My girls are well-versed in Clueless, the 1995 movie based on Emma and directed by Amy Heckerling. Based on the love of this movie, I convinced them to give the period piece a go.
This is no Clueless. The speeches are straight from the book and the setting is breathtakingly vintage. It's a movie you let wash over you with beauty and grace. To give my girls a broader look at movies and the world it was time for them to embrace a costume drama.
Casting Emma for a Next Generation
The casting is splendid. While I liked (not loved) Gwyneth Paltrow in the 1996 version, Anya Taylor-Joy is a revelation with her fresh face and keen mind. Gwyneth was a tad smug/smirky for my taste. Taylor-Joy offers us a simpler approach and lets her talent reverberate with the excellent cast. It's especially joyous to see her spar with Mr. Knightley (played by Johnny Flynn who it should be noted also composed some wonderful music for the score) and Frank Churchill (excellent casting with Callum Turner). The movie truly comes alive when Emma shows off her flirting skills.
And I'd be remiss to not call out Bill Nighy as Mr. Woodhouse. He plays the fussy old gentleman with vigor and sensitivity giving the character the most flesh I've ever seen. 
What Our Crew Thought of the "New" Emma
My girls felt a bit hoodwinked at first. Again because of Clueless. There wasn't a pop soundtrack and the language to them seemed stilted, but they stuck with it.
Fortunately, they are as smitten with Georgian costumes as I am, and they were swept up into the story. I had to pause the movie a few times when all the characters and love triangles got muddled to them, but for the most part they got it. Mr. Knightley and Emma were ALWAYS supposed to be together because they bring out the best in each other. 
In these chaotic times, it's refreshing to see a movie where there is a lot of happily ever after. Marriages are the end game for most of the characters, and while that's not a message I'm pushing on my girls, for right now we will take the dose of happy that this movie affords.
Download Emma. on Amazon here.
MOMTRENDS ALSO RECOMMENDS:
The Maiden Documentary read the full review
PIN IT!
I highly recommend creating a pinterest board of the movies you want to see. It'll save you loads of time on the weekends as you ponder what to watch. Be sure to follow our What to Watch board on Pinterest.
Momtrends was not paid for this post.