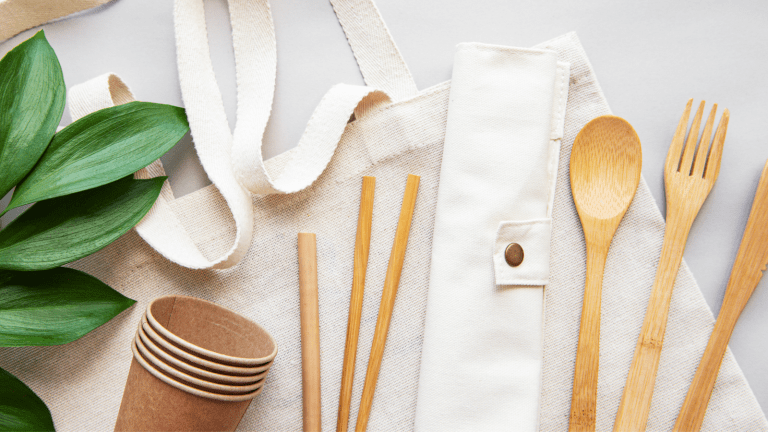 Publish date:
Eco-Friendly Party Planning Tips
Throw a great party AND help the earth with our no fuss eco-friendly tips.
Throw a great party AND help the earth with our no fuss eco-friendly tips.
We love a good party but they can be an outlet for mess. From the paper plates to the cans, good celebrations are also the result of garbage and waste. To help us focus on environmentally-friendly party planning, Momtrends is taking some tips from Corina Beczner, GLAD's eco expert, One Bag board member and the founder of the eco-friendly event consultancy Vibrant Events, which specializes in green weddings and special events. We can all do our part to help the earth and are the best ways to do so at your next party.
Eco-Friendly Party Planning Tips:
Plan Ahead: Thinking ahead is key to reducing waste! Make sure to get the head count and RSVPs early to avoid unnecessary waste.
Invitations: Try using sophisticated and chic e-vites (e.g. Paperless Post), which will save trees and present a fresh approach!
Keep It Simple: It's important to keep the menu simple, especially if you're presenting a buffet, which can create excess waste.
Compostables: Be responsible and compost your party waste. Try bamboo and fallen palm leaf plates which are a great option for cocktail parties.
Be Unique: One of the hottest trends in special events is mixed and matched plates, which is a simple way to reuse passed down china, and create a vintage vibe, too.
Reuse, Reuse, Reuse: Another fun tip is to reuse your old wine bottles as dinner table water carafes--just wash off the sticky labels and they quickly offer function and fun!
Use Your Own Soda Stream: A cool new option to cut back on purchasing plastic soda bottles; and the instant bubbles means no flat mixers.
MORE ECO-FRIENDLY IDEAS FROM MOMTRENDS
PIN IT!
Use Pinterest to save your favorite ideas from Momtrends. Be sure to follow our Momtrends here.

Get Ready for Summer Tea Collection Sale
Even if we all have to stay local, summer is going strong. As you head to the pool or day camp you might have noticed your kids GREW during the past year. Just in time for summer, Tea Collection is rolling out a big deal on swimwear and graphic tees for kids. I've enlisted some ...read more
The Key to a Great Overnight Oat Recipe
Working moms know the importance of meal planning. I'm getting ready for busy few weeks and I've been perfecting my fast breakfast options. I've been using Bob's Redmill Organic Steel Cut Oats to prepare my overnight oats for a nice, cold breakfast in the morning and I'm going to ...read more
Morning Sickness Relief with Sea-Band Mama
While pregnancy is this amazing and beautiful time in a women's life, it is also one that can wreak havoc on the body. From morning sickness to discomfort to cravings, the body that you once knew so well becomes this vessel for your baby. Of course, this is all worth it but ...read more
All tips provided by Corina Beczner. Courtesy of GLAD.

Momtrends was not paid for this post. We were given samples.