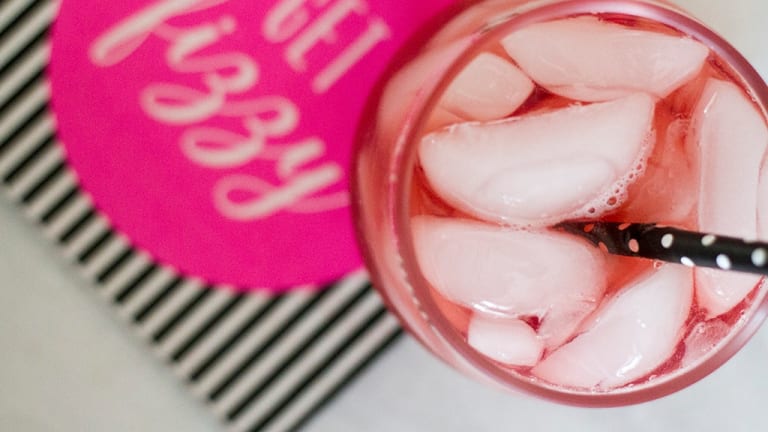 Easy Vodka Cocktails for Entertaining
We're all about early fall entertaining and these easy vodka cocktails are perfect to serve at your next get together!
If you had to pick your cocktail of choice, what would it be? I'm going easy vodka cocktails every time. I'm talking about an extra dirty martini to be exact. You could say I'm a vodka girl. There is nothing like a nice, smooth, good quality vodka. You can find vodka in SO many delicious cocktails. I really should branch out beyond my go-to martini right? Bwah! I'm actually planning a dinner party for some of my favorite ladies to celebrate the kids going back to school and I need a new cocktail to serve. Yes, back to school season is totally celebration worthy.
Easy Vodka Cocktails
Anything that gives us busy mamas several hours of quiet is worth celebrating in my book. And since I always have vodka on hand, I thought it would be fun to serve up a special vodka cocktail at my get together. The only question is which one? In my easy vodka cocktails research I found PLENTY of options, so I thought I would share some of those with you today in case I have some fellow vodka lovers out there reading this...I'm guessing there are more than one of you!
Sparkling Grapefruit Cocktail
Who doesn't love bubbles? This girls sure does!This citrusy concoction would be just the ticket for a girls night in. You can't go wrong with pretty in pink anything! It really doesn't get much easier than this 2-ingredient vodka cocktail!
Get the Sparkling Grapefruit Cocktail details here.
Black Cherry Martini
What can I say? I'm a sucker for a martini AND cherries. Being that they're on their way out, this is a great way to get your last minute cherry fix in! Don't wait until it's too late! In fact, freeze some cherries now so you can enjoy black cherry martinis later too!
Get the Black Cherry Martini recipe here.
Bay Breeze
This oldie, but goodies is delightfully refreshing and a great way to send off summer! Thanks to the pineapple juice it tastes positively beachy. Your guests will find themselves instantly transported to a their happy place! Isn't everyone's happy place relaxing on a tranquil beach? Sigh!
Get the Bay Breeze recipe here.
So, if you too have some entertaining plans on the books, why not serve up easy vodka cocktails to your guests? I daresay any one of these delicious drinks would be a hit at your party!
MORE FUN COCKTAIL IDEAS FROM MOMTRENDS
Love this refreshing Coconut Lime Spritz? Sharing is Caring! Be sure to check out these other refreshing cocktails too.
PIN IT!
Use Pinterest to save your favorite cocktail recipes. Be sure to follow our Drinks board here.
We were not paid for this post.