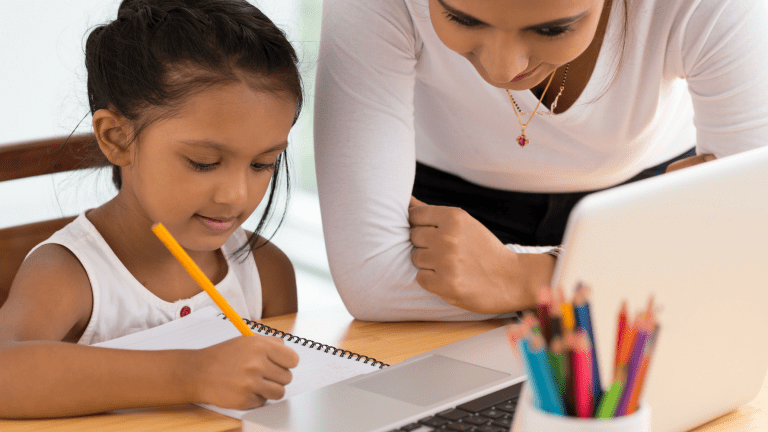 Publish date:
6 Easy Tips to Improve Handwriting + FREE Downloadable Resources
National Celebrate Handwriting Day is January 23, and as a teacher I am excited that much-needed attention is going to focus on what many call, "a lost art". When your child (or you for, that matter) puts a pencil to paper so much more is happening than meets the eye. Handwriting takes a lot of fine motor skills, coordination, concentration. Plus, it boosts memory and increases comprehension. Many schools have done away with incorporating handwriting into today's curriculum but we say..."Bring it back!" as children are losing so much more than legible penmanship.
To celebrate National Celebrate Handwriting Day, we are bringing you top tips to help strengthen fine motor skills to help improve handwriting which will result in better overall performance. These are tips I personally use as both an educator and a mama, and were curated by top occupational therapists as well as special education professionals. 
Top Tips for Improved Handwriting:
1. Golf Pencils: Manipulating a small sized pencil helps strengthen the muscles engaged during handwriting.
2. Cotton Balls: Place a cotton ball between the thumb and forefinger to help promote proper pencil grip. (The Pencil Grip makes THESE ergonomic pencil toppers, which are an excellent tool to help get those fingers in the right place.) I also recommend downloading these FREE resources for handy  (pun intended) tips and tricks! 
3. Posture: Engage the core and sit up straight, feet on the floor
4. Tweeze it!: Use oversized tweezers to practice picking up various items of different weights. Try cotton balls, clothes pins, paper clips, buttons etc. or try squeezing a stress ball several times a day to engage, strengthen and build hand and wrist muscles.
5. Shaving Cream: Use shaving cream (unscented!) on any non-porous surface to encourage children to practice letter formation, lines, curves, squiggles and more. They will be heavily engaged and their hands will be working hard! 
6. Practice! Practice! Practice! Help children improve their handwriting skills by allowing them plenty of time to engage in activities that help help improve their fine motor skills. 
Fun and Friendly Calligraphy for Kids is a lovely way to introduce young writers to the art of fine and creative lettering. Virginia Lucas Hart is a passionate advocate for the handwritten word, especially in a world that focuses on the digital and disposable. With Fun and Friendly Calligraphy for Kids, she helps young writers build confidence and style with their lettering skills, and shows them how to elevate even the simplest thank you note into a treasured keepsake.
Happy (Hand) Writing! Got a good tip? Share in the comments below! 
This is not a sponsored post. All opinions expressed are our own.