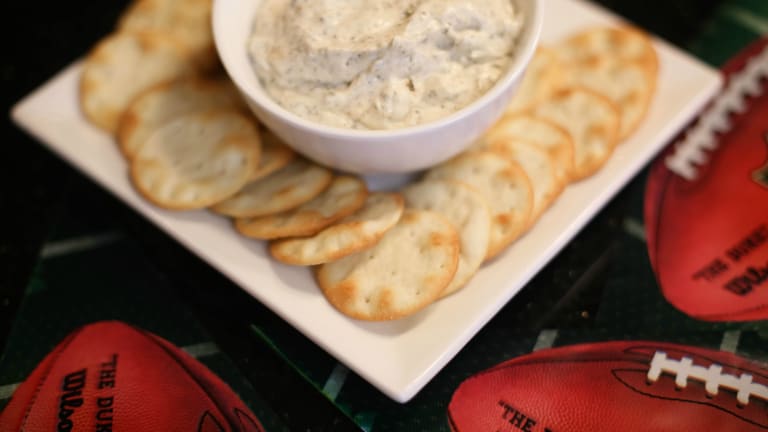 Three Easy and Tasty Game Day Recipes
Why you need to make these game day recipes now...
Game day is one of my favorite days of the week and it's not because I love football. It's all about those tasty game day recipes. Don't get me wrong, I'm all in with college football, namely Gator football. But if we're talking pro football, I'm not particularly die hard about any of the teams...That doesn't mean I'm not all about a good game day celebration however. 
Related: Super Bowl party nacho bar bacon chile queso recipe
Hello game day food! Who doesn't love noshing on home tailgating fare? I just love trying out new tasty game day recipes and bonus points if they're easy. Hey, mama wants to be mingling with my guests, not whiling away my time in the kitchen. Ha! And since I bet I'm not the only girl with game day plans, I thought I would share some of my go-to game day recipes with you! 
Must Try Tasty Game Day Recipes
Classic Onion dip
What says game day more than dip? In years past, I've always served up seven layer dip on game day, but the last couple of years I've been adding this onion dip to the rotation too. It's a real crowd pleaser! Just ask my hubs! Get our Onion dip recipe here
Potato Skin Footballs
Potato skins are the people's appetizer. I mean who doesn't like them? And that goes double for when they're loaded. I just love the way these skins look like little footballs. I'm not above going literal with my game day food! Get the Potato Skin Football recipe here.
Mango Habanero Coconut Shrimp
I've yet to meet a coconut shrimp that I didn't like and this take on a classic appetizer is no different. And it has a little bit of heat which I've found that I'm loving more and more. I'm even using hot sauce on my eggs now. Bwah! Get the Mango Habanero Coconut Shrimp recipe here.
Serve up any of these tasty apps at your own game day celebration and we promise you'll be very popular with your guests!
MORE SUPER BOWL IDEAS FROM MOMTRENDS
PIN IT!
Save your favorite recipes and ideas from our The Big Game pinterest board here.
We were not paid for this post.