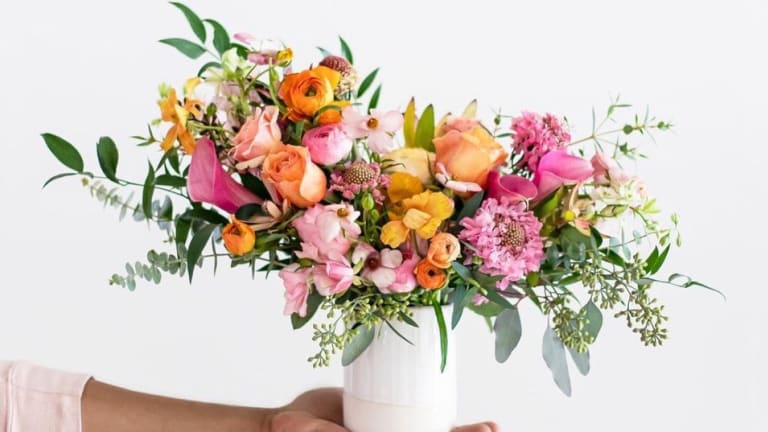 Momtrends MVP'S : Self Care for Moms in the New Year
It's a brand new year and that means it's a perfect time to focus on self-care. Read on for some of our favorite ways to practice self-care…
At this point, I think we all know how important it is to take care of ourselves, both mentally and physically. Self-care has been a buzzword for a long time now, but committing to a self-care practice isn't easy for most people.
In fact, even the term self-care can be triggering for some who know they should make time for it in their schedule, but it just feels like another overwhelming to-do for them.
I am a huge proponent of self-care because I know how much it has helped me, but something that is meant to nurture you should not also bring you stress.
Why Do We Need to Self-Nurture?
So, if self-care talk stresses you out, call it something else, whatever you like. Call it self-nurture or don't assign any name to it at all. Just remember that there is no shame in taking care of yourself. You can't be there for others if you aren't there for yourself first.
I have taken a cool-down ride from one of my favorite Peloton instructors, Robin Azron, more times than I can count because during it she reminds us repeatedly that we're doing a good job and it's ok to take the time to nurture ourselves.
I promise that if you really look at your day, your week, your month…there was a win in there somewhere! Celebrate it and reward yourself for it. Remind yourself that you are worthy of being taken care of. Self-nurture for the win!
As much as we preach kindness to our kids, we should be practicing it with ourselves! Let's try to set aside any negativity we have surrounding the subject of self-care and look at some easy self-care switches for moms that we can make now!
Self-Care Without the Guilt
That's right it's time to talk about how we're going to nurture ourselves in 2022. Because self-care in the new year could look like so many different things. It's all about what makes YOU feel good!
Today's Momtrends MVP's is all about you and your needs! Let's make self-care in the new year a guilt-free experience my friends!
The Best Yoga Mat
Yoga is a practice I have left and returned to time and time again and there's a reason. I feel most at peace when both my body and my brain are relaxed. Yoga does that for me.
And no yoga practice is complete without a good yoga mat. All mats are not made equal. In most cases, you get what you pay for her. So, I recommend investing in a high-quality, non-slip yoga mat with a supportive surface.
You get all of the above with the B Mat Impact from B Yoga. It's thick enough to support you and durable enough to use inside or outside. As a girl who loves her poolside yoga, that's my favorite part!
B Mat Impact//Buy it on Amazon (note this is an Amazon Affiliate Link)
The Best Meditation App
The Best Meditation App
Speaking of yoga, meditation is a great partner for it. I love to add a five-minute meditation to the end of my practice and a meditation app is a great way to stack my mindfulness work.
If you're new to meditation, or even if you're a seasoned pro who wants to make life as easy as possible, Headspace is for you! They offer guided meditations, along with meditations for kids, work, anxiety, stress, sleep, parenting…you name it!
I love how guided meditations enhance my mindfulness goals and you simply can't beat Headspace. The layout is so user-friendly and there are just so many meditation options!
Get the Headspace app here.
The Best Bath Pillow
There is nothing like sinking into a nice hot bathtub or jacuzzi spa. I do both regularly to ease my achy muscles and mentally decompress. It's also a great time to fit in some meditation, but I digress…
I recently came across a bath time game-changer that I knew would be just perfect for our self-care roundup here. It's the MVP of bath pillows! The two pillows in the 100 Senses Full Body Float Duo take your bath to the next level instantly!
What makes this Full Body Float Duo so amazing is there is a pillow to go behind your neck AND a pillow to go under your knees, just like when you get a massage! And how relaxed are you doing a massage? VERY relaxed right?
Get the 100 Senses Full Body Float Duo here
The Best Candle
No relaxing bath is complete without a little dim lighting and a candle, right? I try to stick to soy candles that don't come with chemical-filled fragrances since I'm breathing it in, especially when it's right next to me in the bath.
And when I need a zen state, I go for soothing lavender scents. The lavender you smell in the Follain Candle No. 1 comes purely from essential oil.
I love how this one also has just a hint of vanilla as sometimes vanilla is too heady for me. The Follain Candle No. 1 has the perfect amount. The subtle Sandalwood and fresh Bergamot in there don't hurt either!
Get the Follain Candle No. 1 here
The Best Foam Roller
I fully support getting regular massages if you can swing it. My body feels so much better when I keep up with my massages. The same can be said for foam rolling.
I work out 5-6 times a week and those muscles get tight. Taking the time to foam roll afterward is absolutely a form of self-care. And just like with relaxation and therapeutic massages, you get better benefits with regular use!
I love the LuxFit foam roller because you get a nice, firm roller that really gets into those tissues at a bargain price!
LuxFit Foam Roller//Buy it on Amazon (note this is an Amazon Affiliate Link)
The Best Foot Massager
Now as much as I love foam rolling you do have to put in at least a little bit of effort. If you aren't up for that on any given day, a foot massager is where it's at!
With the Nekteck Shiatsu Foot Massager, you don't have to do a thing but put your tired tootsies in it and select your massage of choice. I'm partial to a gentle heated foot massage myself.
And I just love the deep kneading function the Nekteck Shiatsu Foot Massager offers. My feet get angry after a full day of activity, so treating them to a massage really helps with the soreness!
Nekteck Shiatsu Foot Massager//But it on Amazon (note this is an affiliate link)
The Best Foot Spa
We aren't quite done with your feet yet. Hey, they do a lot of work throughout the day! And even if you can't soak in a spa whenever you want, you CAN soak your overtired feet in a foot spa!
The Homedics Bubble Spa Elite Footbath delivers warm jetted water in minutes. And it includes a removable pedicure center in case you want a full-on pampering sesh. I smell a Netflix and pedi night coming on!
And the life-saver for us extra tired parents is the toe-touch control. You don't have to bend down to adjust the jets or temperature. My lower back couldn't love that feature anymore!
Homedics Bubble Spa Elite Footbath//Buy it on Amazon (note this is an Amazon Affiliate Link)
The Best Diffuser
I am not the type of person who diffuses oils every single day, but I do enjoy how relaxing a subtle sniff of a soothing scent throughout my home can be!
My mom gifted me a diffuser a while back and I find myself pulling it out whenever I need some stress relief or even when I want my home to smell a bit fresher. You fellow moms of teenage boys understand, haha!
The Vivitest Pure diffuser is my top pick because it's so efficient. The oil lasts longer so you spend less on it and you don't have to worry about reordering as often which is perfect for me as I tend to forget to order more oil until I'm out. Haha!
Get the Vivitest Diffusedr on Amazon here (note this is an Amazon Affiliate link)
Hopefully, at least one of the products I have rounded up for you today will appeal to your self-love language and help you make self-care in the new year a regular part of your 2022 routine!
More MVP's
Stay tuned for our next Beauty Momtrends MVP's list…
And for Even More Momtrends MVP's Winners, Follow the Links Below:
Pin It!
Don't forget to save our go-to beauty tips and follow along for more with our Pinterest beauty board!
Momtrends MVP's is a non-sponsored series. Brands must meet our strict standards to be included. When naming winners we take several factors into account, including expense, convenience, and style.
We make our picks annually based on editors' research. In some instances, we may request and receive samples so that we can more thoroughly assess products. Our opinions are our own, and our goal is to help our community of moms make more informed decisions on everything from baby gear to beauty products to vacation destinations and more. We scour the abundant options and painstakingly hand-pick our favorites, so you don't have to. Our hope is that our most valuable players become your most valued purchases.
Note this feature contains Amazon Affiliate Links and other affiliate links.