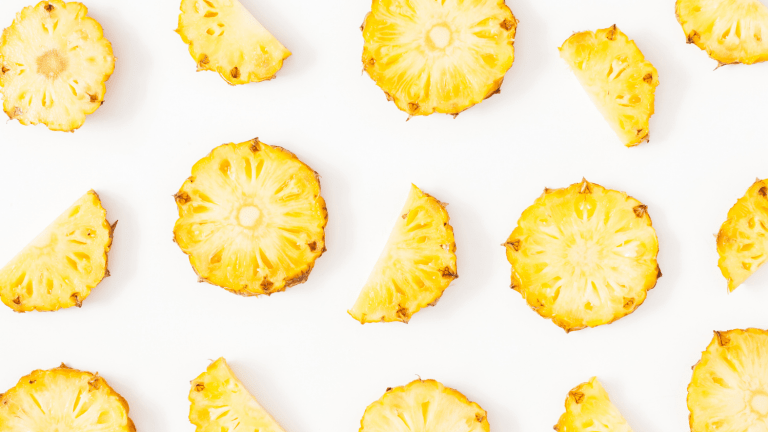 Easy Pork and Pineapple Stir Fry Recipe
Simple ingredients and easy preparation make pork and pineapple stir fry recipe a winner.
If you check out our recipes on occasion, you may have already noticed I'm a big fan of quick recipes that are delicious and nutritionally-rich. We use our crockpot several times a week as it is, but I'm always on the hunt for other recipes that taste great and can be on the table in a timely fashion. That's why we love this easy Pork and Pineapple Stir Fry recipe.
Related: Our easy healthy yogurt parfait
I came across this recipe for a pork and pineapple stir fry awhile back and knew we needed to give it a try. I love pineapple based recipes, as do the kids, so with a few modifications, we now have another quick and delicious weeknight meal.
Pork & Pineapple Stir Fry

Ingredients:
1lb boneless pork, cut into thin stir-fry strips
1 8 oz can pineapple slices
1/2 cup stir fry sauce
2 tsp oil
1 package mixed vegetable medley **
Steamed rice for serving
**Broccoli, carrots and a snow pea medley would be great; we used regular mixed veggies because I didn't know we were out of stir fry blends till dinner was cooking.
Directions:
Toss the pork with 2-3 tsp of stir fry sauce.
Heat 1 tsp oil in wok, cook pork until browned, set aside.
Meanwhile, dice veggies to bite-sized pieces; drain pineapple (reserve juice) and cut into smaller pieces.
After removing cooked pork, heat remaining oil in the skillet and stir fry the veggies for 3-4 minutes.
Add pineapple juice and remaining stir fry sauce, bring to a boil, then simmer till veggies are tender.
Add pork and pineapple back to the skillet, toss to heat through. Serve over rice.
This is an easy mid-week recipe that's full of flavor and will be a real kid-pleaser. Enjoy!
More Pineapple Ideas from Momtrends
PIN IT!
Use Pinterest to save your favorite cocktail recipes. Be sure to follow our Drinks board here.