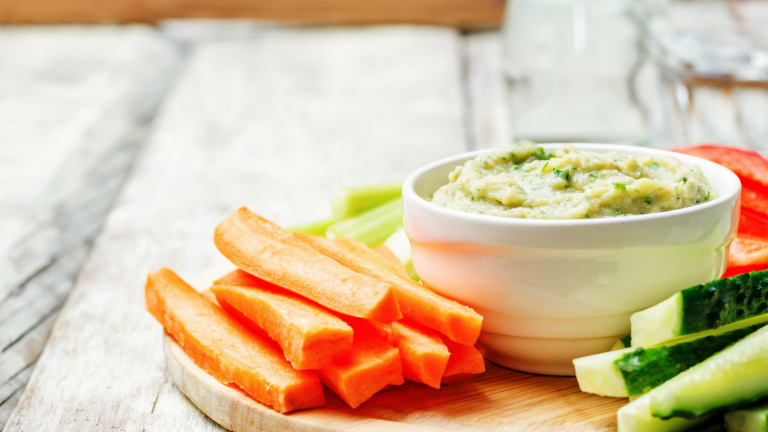 Three Easy Dips for Labor Day
Three easy dip recipes for your Labor Day party. Whip up these crowd favorites!
Labor Day marks the end of the summer albeit unofficially, and we gather, as many of you do, our friends, families and neighbors for one last hurrah.  Since we are all still in major summer mode, I like to make easy, breezy dips that are not only simple to whip up, they travel well and boast a one-bowl clean up. I am sharing my three easy dips for Labor Day and I know you will enjoy these crowd-pleasers and will reach for them again and again. 
I loved having my little helpers on board too. Cooking is a great way to keep them occupied when preparing for a gathering and avoids a lot of the "Don't touch that", and "Stop jumping on the couch" conversations. Having the right tools helps the kiddos to stay safe while actually helping with the tasks at hand. 
Three Easy Dips for Labor Day
One of my favorite dips is called "Cowboy Caviar".  I always use fresh ingredients right from my own garden or from local farm stands. When making this one, fresh corn is a must.  I tried out this Corn Zipper from Kuhn Rikon and what.a.time.saver! I am going to attempt fresh tortilla chips to scoop but I did purchase chips as a back-up! 
Spinach Yogurt Dip for Labor Day
My other fresh and favorite dip is Spinach Yogurt Dip. It is a protein-based yummy dip that works with bread, chips or with fresh veggies.  Again, making this dip fresh is palette pleaser and worth every chop! We discovered the Swiss Pull Chop and have used it for everything. It is fun to use and gives you total control over the size pieces you like. Plus it doesn't require electricity so I can set the kids up at the table and they can help me (carefully) prep.  Freshly chopped scallions, onions (I always add them to the recipe) and garlic were perfectly blended for my dip. 
White Bean Dip for Labor Day
My vegetarian aunt makes this yummy White Bean Dip and it always has her guests pledging their commitment to a vegetarian lifestyle. (More about making the switch HERE.) It is a nod to my Greek heritage, and its tangy flavor is robust and satisfying. 
We will also serve a bruschetta made from garden fresh tomatoes. Little hands can help here too. With a cutting board, just-right sized knives and a little guidance, your littles will be a big help in the kitchen...big bonus? They like to eat what they make and this is a great way for them to try something new. 
Happy Labor Day! Spend your time wisely and make one of these three easy dips for Labor Day and ENJOY! 
More Labor Day Ideas From Momtrends
Pin it!
Be sure to follow our Favorite Mom Bloggers board on Pinterest and save your favorite Momtends articles.
This is not sponsored post. Some samples were received. It does contain affiliate links.