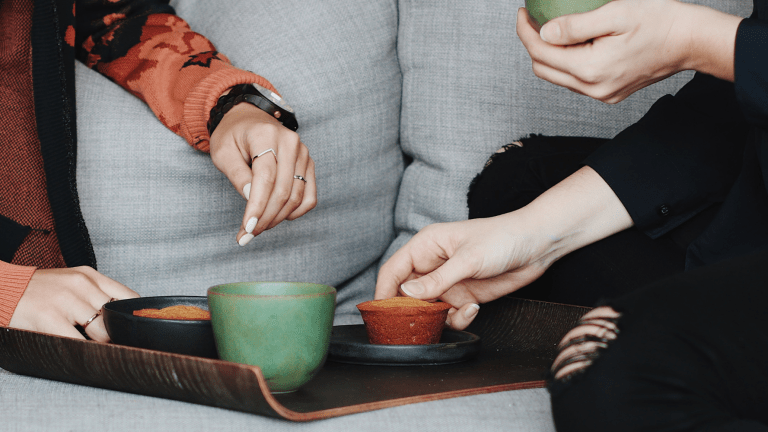 Dry January? How About Sober Curious 2022?
We're here to help with your explorations of a sober curious new year with plenty of health benefits.
I've always enjoyed a glass or two of red wine as much as the next gal, but, recently, I swapped out that nightly glass of Cab for an evening cup of tea. You see, while my tastebud's still love the flavor and feel of a weighty wine swirling around my mouth, my nervous system stopped sharing that same appreciation some time ago. Maybe you are looking into the dry January movement, we're here to help with your explorations of a sober curious year in 2022.
Related: Tips for making your mocktails more fun
I'm not sure what changed, but my body betrayed me and my beloved vino; and at 37, I just can't really handle my booze. Chalk it up to tannins, blame the sulfites, but, either way, wine and I no longer get along swimmingly. And while I'm occasionally tempted to have a single pour with dinner or a couple sips after the kids go to bed, the reality is this: it's just not worth the headache--literally. 
I was never really keen on beer or liquor, so with wine out of the picture, my alcohol consumption pretty much amounts to, well, nothing. At first the idea of this lifestyle change bummed me out. But a few months in, and I'm embracing the "sober curious" movement--as if I had a choice. 
The Sober Curious Movement
People are opting out of the socially ingrained life-of-the-party-champagne-sipping culture that was until recently commonly considered the only norm to live a life of fun, and, instead, enjoying every day with intention and without alcohol. Those who are sober curious choose to abstain from alcohol for a plethora of lifestyle reasons (as opposed to those who are sober and in recovery). It's a movement that's majorly trending among millennials, giving adults permission to reevaluate their relationship with alcohol and reestablish healthy habits on their own terms. 
Why You Should Give It a Try
There's a reason Dry January has become "a thing." It's nice to give your body a break from the effects of drinking. But a 30-day hiatus won't necessarily do much for your overall health or mental well-being--because it's an acute fix and a short-lived commitment. Many people approach Dry January with a sense of doom and dread--like it's a strict no-frills diet, and that's certainly not helpful. 
Instead, be more open to what a few days, weeks, and even months of alcohol-free living can mean for you. Perhaps you'll lose weight, sleep better, get more work accomplished, make stronger connections--don't assume the worst; be ready for the positives.
As a busy working mom, a nightly glass of wine was a treat for me. Unfortunately, for many, it can also quickly become a clutch. My girlfriends and I sometimes would count down the minutes until "wine-down" time via text message. Yes, mom life can be stressful and, no doubt, most parents deserve a drink, but it's a fine line between want and need--and those sippy-cup wine jokes are clichéd at best.
Are there Alternatives?
If you miss the taste and vibe of wine or booze, try a few non-alcoholic options and see if they satisfy. A nice mellow chamomile tea will help you relax, but an ice-cold sparkling water with a wedge of grapefruit might hit the spot if your wanting a happy hour replacement. Of course, with the sober curious movement picking up speed, there are more and more mocktail options for those wanting to partake. And that's something to toast about--cheers.
Want more from Momtrends?
We're here to support your health 365, here are more ideas for you.
This is not a sponsored post. All opinions are our own.