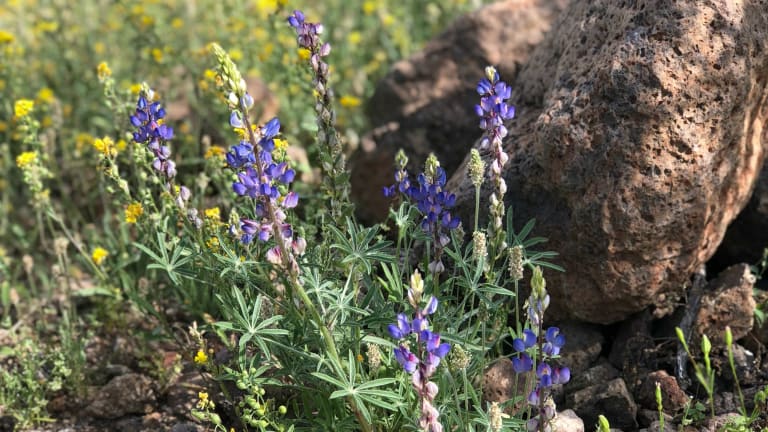 Digging in the Dirt with Joanna Gaines and Kids
Spring is the perfect time to plan outside activities with the kiddos. Who better than Joanna Gaines to inspire us to play in the dirt? In this new release, We Are the Gardeners, Joanna and her kids explore all the wonders found in the garden. Here's a sneak peek into the book, courtesy of Joanna Gaines.     
1. What inspired you to write We Are the Gardeners?
From the first little garden patch we built on the side of our house to the larger one we're growing at the farm today, the garden has always been a place where I get to connect with my kids and with nature. When we built our first garden bed, it was a lot of trial and error before any of us really got the hang of things. We wrote this book together to share the journey of growing our own family garden. The kids and I have learned time and again that there are so many lessons to be learned, and we hope this book will inspire meaningful moments outdoors for other families.
2. What life lessons can kids learn from planning and tending a garden?
I think like many important things in life, my kids have experienced that a garden is hard work—and that it requires a ton of patience. Sometimes we do get to see something through from start to finish, like when a tiny seed becomes a whole head of lettuce, but equally often something won't grow quite right and we have to be okay with starting over. There's a story we share in the book about the time our first garden at the farm got wiped out by our chickens and goats. We had to completely start all over from scratch, but there was a good lesson in all of it—not only about how important it is to protect what we're growing, but that there's always something to learn, even in failure, and that we don't have to be afraid or too frustrated to try something again.
3. As a child, did you enjoy playing in the dirt and planting a garden?
Growing up, my father had a large garden in our backyard. I remember he'd be out the re-picking weeds at night, and to me, it looked like a lot of hard work after he'd already worked all day, but I've come to realize that the time he spent in our garden was his way of unwinding at the end of the day. I've always joked that I got my love for plants—both indoor and out -from him. Because of my dad, gardening has always been on my radar, but it wasn't until I had kids of my own that I started to appreciate gardening as a way to retreat the same way that my dad did. And of course any time my kids join me out in the garden it is always an added bonus.
4. How did you encourage your kids to follow in your footsteps?
When they were younger I'd ask for their help simply because I needed all hands on deck. Getting a garden started can be a lot of work and I just couldn't keep up on my own. I always found that once my kids' hands hit the soil they were hooked and loved being there with me. I make it a point to have them help me with every stage—the planting, tending, and thegathering—so that they can experience the gratification that comes from hard work and seeing something through.
PIN IT!
This is not a sponsored post.