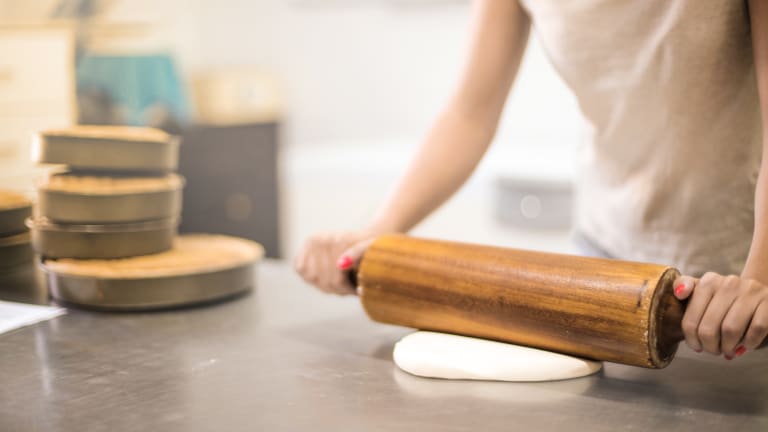 Publish date:
Delicious Seasonal Vegetarian Recipes
Make the most of the late summer vegetables with these two vegetarian recipes.
Make the most of the late summer vegetables with these two vegetarian recipes.
I love to cook seasonally and to shop the farmer's markets to get inspiration. These two seasonal dishes are inspired by the seasonal offerings that are perfect to eat right now. 
Related: Easy foil packet dinners
Kale, Delicata Squash and Pomegranate Salad
Momtrends Tip: Cook with color––whether you're making a salad or roasting veggies, dress up the dish with a sprinkling of fresh pomegranate seeds or dried cranberries.
Ingredients for the salad:
3 delicata squash (Cut length-wise, scooped and sliced into half moons. You can sub in any winter squash you like, too)
2 tablespoons olive oil
1 bunch curly purple kale (Stemmed and torn into small pieces. You can sub in your favorite kind of kale, too)
seeds of ½ a pomegranate (or cranberries)
salt to taste
Ingredients for the dressing:
juice and zest of 1 lemon
4 tablespoons olive oil
1 tablespoon maple syrup
Momtrends Tip: To save time, take the semi homemade route. Use ready-made pie dough for the crust––it's the perfect base for either of these recipes and you'll still have the fun of shaping it.

Five Tips To For a Girl's First Leg Shave
Do you remember your first time shaving? Mine wasn't pretty. I snuck my dad's razor and shaved my legs dry. It wasn't pretty. Get your daughter ready for this rite of passage with the right tools and a quick education. We've got five tips to help you navigate your daughter's ...read more
Why You Should Add Wild Blueberries to Your Diet
Do your New Year's goals involve healthier eating? Adding more fruits and vegetables to your diet? Or even adding tasty new recipes to your repertoire? We've got five reasons for you to add wild blueberries to your diet. Our friends from the Wild Blueberry Association have ...read more
Why Moms are Loving This Blueberry Couscous Salad
It's blueberry picking time. And while most blueberry recipes revolve around baked goods, we've got something different to share. First, a few sentences singing the praises of this lovely fruit. Blueberries are high in antioxidants, improve memory function and reduce the effects ...read more
Caramelized Onion Galette
Ingredients:
1 disk of pie dough, large enough for a 9" pie (defrosted, but still cool)
flour for dusting
4 tablespoons butter
6 medium onions, peeled and thinly sliced
3 sprigs of fresh thyme, plus extra for garnish
salt to taste
1 egg beaten
Caramelized Onion Galette Directions:
Preheat the oven to 375°F. Heat butter in heavy-bottomed pot, add onions and thyme sprigs, then saute over medium heat until onions are caramelized, about 20 to 30 minutes. Salt to taste. Remove from heat and let cool.
Meanwhile, on a well-floured surface, roll out chilled pie dough into a 12 to 14-inch circle (about ⅛ inch thick). Don't worry if your shape is more blobby than circular––any irregularities just add to the homemade charm!
Transfer rolled-out dough to a baking sheet lined with parchment paper and let it firm up in the fridge for about 10 minutes. Spread the cooled onions over the center, picking out the thyme sprigs. Leave a good inch or two around the edge so you have ample dough to fold up around the onions.
Fold up the edges, making sure there are no holes. Willy-nilly works or you can use a pinch and fold method like we did here.
Once your tart is all wrapped up, coat the folded edges with beaten egg using a pastry brush––or your fingers!
Bake at 375 °F for 40 to 50 minutes––or until the crust is golden brown on the bottom. Let cool slightly, garnish with a pinch of fresh thyme and serve warm.
MORE FOOD IDEAS FROM MOMTRENDS
Need more weeknight dinner inspo?
PIN IT!
Use Pinterest to save your favorite recipes. Be sure to follow our Healthy Eats board
Momtrends was not paid for this post.