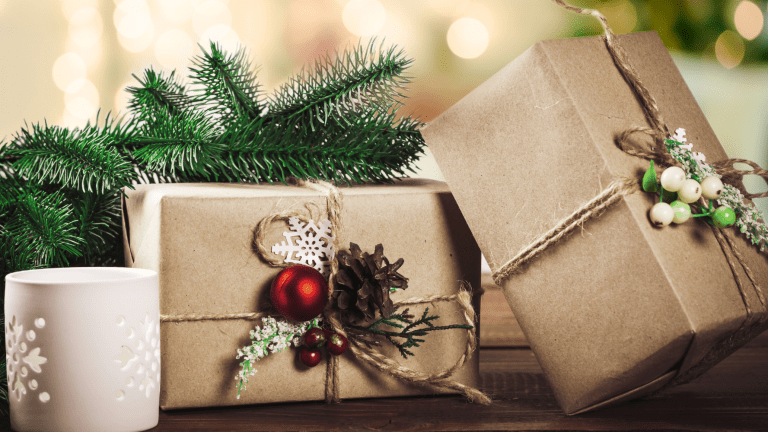 Cyber Monday Guide
Make your list and check it twice... We're getting a head start on our holiday shopping to-dos with amazing early deals and steals. It's Cyber Monday, and we're ready to browse, click, and save big on gifts, stocking stuffers, and merry must-haves. So pull up a chair and get out your credit card; 'tis the season to start shopping
Cyber Monday Guide
Here are ten deals you're not going to want to turn down this Cyber Monday...
Mabel's Labels
Tis also the season to stay organized--and get a great personalized stocking stuffer for the kiddos in one fell swoop. Order your little elfies some customized Mabel's Labels during the brand's biggest sale of the year and the best time to stock up on durable, waterproof, personalized labels for school, daycare and camp with a huge discount and free shipping. You can score 40% off on some of their top items like the starter label pack, middle-school label combo, shoe labels, and more. Shop the Mabel's Labels Cyber Monday Sale here.
TEA COLLECTION 
If you love dressing your little drummer boys and girls in beautiful, internationally-inspired styles, then you're going to want to check out Tea Collection's Cyber Monday sales. And you can feel good knowing that Tea Collection donates 10% of profits to the Global Fund for Children--so you'll be giving back while scoring amazing prices and deals. It's a holiday win-win for sure. Shop the Tea Collection Cyber Monday Sale here.
Woodloch Resort
We love the idea of gifting experiences. Why not book a trip for your family this season? Whether you choose to visit the iconic Pennsylvania destination resort in the winter or spring, there's always a plethora of fun family activities and adventures to choose from. You can save up to 40% off with rates starting at just $99. Book now for dates through June 2020 here.
Tervis Tumbler
This might just be the perfect Secret Santa gift (and you might need to snag one for yourself too!) The Tervis Tumbler's double-wall vacuum insulation keeps drinks cold for 24 hours or hot for eight. It's made with copper-lined stainless steel and is leak resistant with an easy-close lid. Tervis collaborated with Ivory Ella ti create this design, which is especially great for tweens and teens--and Ivory Ella will donate 10% of its net profits to elephant conservation. (So maybe we should edit to say that this makes the ideal white "elephant" gift!) Get your Tervis Tumbler here.
23 and Me Ancestry Gift
We love the idea of giving the gift of history and knowledge during the holiday season. 23 and Me helps unveil your personal story in a whole new way. Discover your ancestry composition and where in the world your DNA is from across 1500+ regions. Discover the origins of your maternal and paternal ancestors and how they moved around the world over thousands of years. And this is just the tip of the iceberg--you can opt to find DNA relatives and/or learn more about your health predispositions. Save 20 - 50 percent on kits here.
Medela Pump
A new mom will appreciate any and all gifts that make life with a newborn a little easier and more streamlined. The brand new Medela Freestyle Flex™ Breast Pump is no exception. With patented double-electric Two-Phase Expression technology, it's the brand's smallest and lightest pump yet; it offers two hours of hands-free pumping time and more options for charging, without compromising what Mom has come to expect from Medela. Receive a $25 gift card when you purchase a Medela Freestyle Flex pump on Cyber Monday here.
The Instant Pot
The Instant Pot is on top of every busy home cook's holiday wish list this season. It combines 8 common kitchen appliances in one--so it's like giving a loved one a pressure cooker, slow cooker, rice cooker, yogurt maker, cake maker, sauté pan, steamer, and warmer all in one nifty package. Better yet, it's 40% off this Cyber Monday. Shop for your Instant Pot here.
Philips Sonicare DiamondClean Electric Toothbrush 
An electric toothbrush makes for a stellar gift; this one can white teeth in just one week while improving gum health in only two weeks--so 2020 can get off to a sparkly clen start. And did we mention it's a whopping 50% off for Cyber Monday. Get your Philips Sonicare Electric Toothbrush here.
Step2 Jumbo Art Easel
Go screen-free for the little ones with gift that encourage activity and creativity. We love all the immersive and engaging toys from Step2, and this jumbo art real will foster tiny artists' abilities with  a white board and chalkboard for twice the coloring fun. There are plenty of build int storage bins an d pockets to keep all their supplies. For Cyber Monday, Step2 is offering 25% off manny of their top seasonal toys (big-ticket items to go under the tree. Shop them here.
Keurig K-Mini Single-Serve K-Cup Pod Coffee Maker
A cup of coffee on demand, any time--now that's the gift that keeps on giving. Give your favorite caffeine fiend (or perhaps yourself) this fabulous Keurig K-Mini Single-Serve K-Cup Pod Coffee Maker. It brews a mean cup of joe and it's slim--so it doesn't take up a ton of counter space. And, best of all, it's over 40% off for Cyber Monday. Shop for it here.
Cents of Style
We all know about sweaters you not only want, but you need! That is exactly why we love Tig! This v-neck pullover sweater is very oversized for comfort and flattery. It is buttery soft (even more as you wash it) and long enough to wear with your leggings, skinny jeans, and partially tucked into your pencil skirt. You will love the generous comfort of Tig! Small -XL. More than a dozen colors.
CYBER MONDAY -12/2/19- Tig Sweater OVER 50% OFF + Free Shipping w/code: CYBERSTEAL
Ann Williams Craft Kits
Ignite your creativity with award-winning craft kits and games from Ann Williams. One of our favorites for teens is the felt succulent kit. You simply take each piece of felt, roll it, secure it with a rubber band, and then adhere it to the bottom of the frame. You then use the pieces of chalk to color the leaves to your liking. This is just one of the many creative projects from Ann Williams. Pick from kits for kids ages 3-99.
If there are kids (or adults) on your list that love to make things, don't miss this sale. Save 40% on Cyber Monday on Ann Williams kits. Must use code MAGIC40. *Expires 12/2/19. 
Book of the Month
Find out more about why we love Book of the Month here. 
Get $10 off 6 and 12-month gift cards with code PERFECT10. Plus, get a free month for yourself, too. 
Pique Tea
Pique tea has been my latest find. The crystals come in handy packets and can be "brewed" to be hot or cold.
Use code BFTWENTY for 20% off site wide. 
MORE MOMTRENDS GIFT IDEAS TO COME
We'll be posting gift ideas each days this week, for kids, teens & tweens, mom and grandparents.
This is a sponsored guide. It may contain affiliate links.