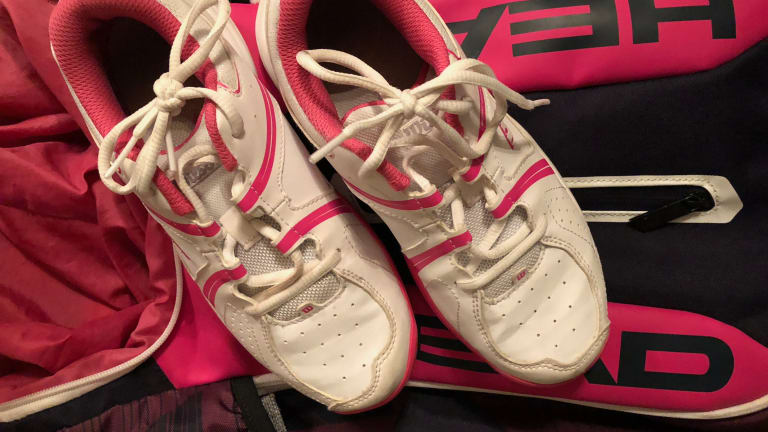 Cures for Stinky Kid Feet
Zorpads Sneaker Odor Relief
My girls may be made of sugar and spice and everything nice, but their feet STINK! We are an active family. We run, we play squash, we hike...we are always on the move. In my family we love cute sneakers and we are proud of our sporty style. We are not proud of our smelly feet. I went on a hunt for natural cures for smelly feet. 
I admit to being part of the problem. I'm pretty good at rotating my running shoes, and airing them out, but my squash shoes are pretty gross. It was time for all the Momtrends girls to improve this part of our game.
What Didn't Work to Cure Smelly Kids Feet
First I tried air freshener. We sprayed Febreeze in squash bags and I put these cute Munchin deoderizers in my locker. The locker smells pretty good, but the sneakers are still gross.
Next I tried these charcoal inserts. They seem like a great idea and better for the environment than something plastic, but...they didn't work. Maybe they would work better if the kids remembered to put them in after playing sports, but I know when I am fighting a losing battle.
The hunt continued.
Cures for Stinky Kid Feet
I have found something that does work. They are called Zorpads. Like StitchFix and Warby Parker, some clever Harvard Business grads started this brand. Zorpads are tiny little inserts that go under the insole. They have odor-eliminating, anti-microbial materials in them (they say with patent-pending, NASA-tested technology) that actually works. My shoes 100% passed the sniff test and my girls' shoes are no longer deadly.
Zorpads Sneaker Odor Relief
Here's how it works: The insert absorbs and eliminates the bacteria getting rid of the funky smell. You can use these beauties on any shoe that has an insole (you need some place to stick the adhesive. I'm guessing they might even be equal to hockey skate (I hear those are the worst). They are really thin and I can't feel them when I am running or playing. And my girls didn't even notice I slipped them in their shoes.
What's in them: A moisture wicking liner and an odor absorbing carbon layer. 
So far they have kept odor at bay for about a month. The site says you will get about 60 wears out of each pad before the stink comes back. I can handle that. When the smell returns, I will slip in a new pad. 
Don't quit playing squash, just quit the stinky shoe habit. Oh, Zorpads cost about $5 per pair sadly I can't get them on Amazon yet, but I imagine that's just a matter of time. Right now I think the model is to get you on a subscription. I'm not sure I'm in for that, but I do like the product. Order here. Use code BLASTOFF to take $1 off your first order.
This Cures for Stinky Kid Feet feature is not sponsored. The brand did send me a bunch to try.