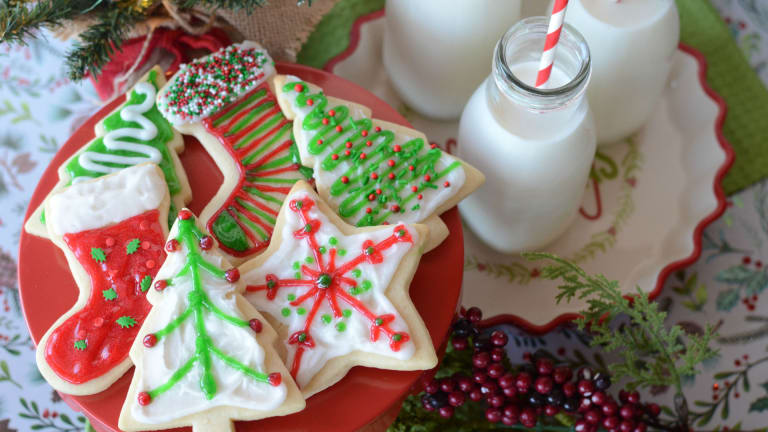 Christmas Cookie Exchange Recipes
These tasty treats are sure to sweeten up your cookie exchange!
This weekend my family is getting together for our annual Christmas cookie exchange. Each year all the baking enthusiasts in our fam, meaning me, my mom, my sister and the kiddos, all come together for a serious Christmas cookies bake sesh. And when all is said and done, we get to take home our creations, cookie exchange style. Now typically my mom hosts, but since we recently moved into a new home, I'd like to give my new kitchen some action, so the exchange will be at my house this year. 
And I really want to pull out all the stops, so I plan on bringing a few new cookie recipes to the table. Sure, we'll make our family favorites, but I thought it would be fun to try something new too. And since I bet I'm not the only baker with a Christmas cookie exchange on the calendar this holiday season, I thought I would share a few of the exchange worthy cookie recipes that I'm going to treat my loved ones to this year!
Easy Sugar Cookies: I had you at easy right? Hey, if you're going to bake more than one kind of cookie, they can't all be complicated right?! That's my story and I'm stickin' to it!
Peppermint Sugar Cookies: What can I say? I love my sugar cookies. Haha! And anything peppermint flavored too frankly. So, this cookie is the best of both worlds!
White Chocolate Peppermint Cookies: I told you I loved peppermint too! And if you like a nice crispy cookie in addition to being a peppermint fan, this recipe is for you!
So, who's ready to get baking? You know this girl is raising both hands! And if you need a little something to sip on while you're in the kitchen, these boozy holiday drinks will take care of you. Wink, wink!
MORE SUGAR COOKIE RECIPES ON MOMTENDS
PIN IT!
Use Pinterset to follow us on pinterest and the Holiday Recipes and Crafts board here.
We were not paid for this post.