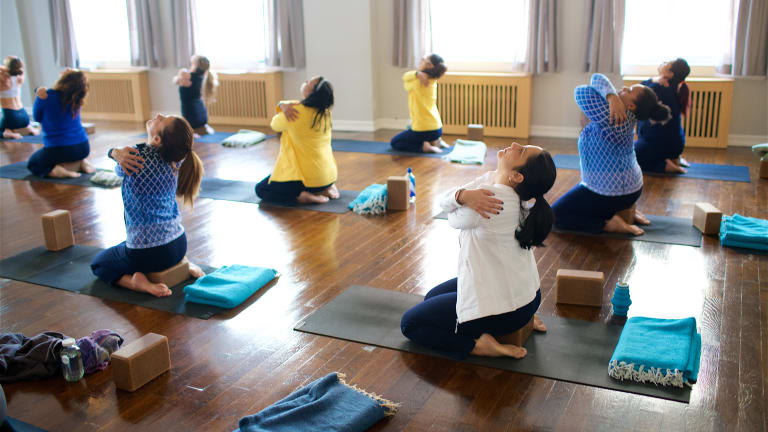 Checking In on Resolutions #MTYoga
Progress Report From YogaVida
It's mid-January--the first month of 2019 is flying by. Before you know it, we'll be well into February, and then spring will be right around the corner. Time flies when you're a busy mama on the move.
But just about 20 days into the New Year and we want to know: how are you keeping up with your resolutions? Are you trying to get fit? Carve out more me-time? Tap into a calmer space? 
We connected with some NYC blogger friends to check in with the same questions at our first of five YogaVida sessions. Our zen-quest series is all about accountability and motivation. We want to help our friends succeed... and if they fall back on a resolution, well, there's always tomorrow. (Same goes for our community of readers, too.) 
Of course, a little swag never hurts to spark excitement and drive--so in the spirit of "New Year, New Me," we dressed our bloggers in fabulous activewear and bright athleisure wear from Talbots. (How fun are these pieces?!) They looked the part, felt the part, and DID their part to be healthier, happier beings in 2019 and beyond. Resolution check in complete--let's do this!
The 2019 Momtrends YogaVida series is sponsored.