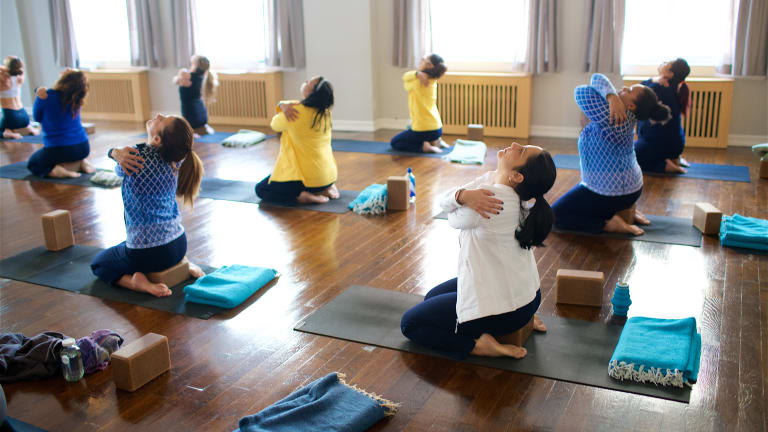 It's mid-January--the first month of 2019 is flying by. Before you know it, we'll be well into February, and then spring will be right around the corner. Time flies when you're a busy mama on the move.
But just about 20 days into the New Year and we want to know: how are you keeping up with your resolutions? Are you trying to get fit? Carve out more me-time? Tap into a calmer space? 

Save Money at a Ski Swap
Are the slopes in your future? If you want to save money on ski gear, consider a ski swap. A swap is a great way to buy and sell used equipment. Most swaps consist of a variety of gear, from brand new to used skis and snowboards to skis; from poles to boots to bindings and ...read more
The Ten Best Wooden Play Kitchens For Kids
Cooking is a timeless fascination for children. This type of play goes beyond gender and teaches kids loads of life skills along the way. An investment in a play kitchen is money well spent, as it can provide hours of entertainment. We've rounded up the ten best wooden play ...read more
New Victory Announces a New Season of Shows
We know you're busy planning picnics and summer outings, but we wanted to let you know that The New Victory just announced their new season and it looks fantastic. We thought you'd like a sneak peek of what's in store! Each year the New Vic theater brings culture to tourists and ...read more
We connected with some NYC blogger friends to check in with the same questions at our first of five YogaVida sessions. Our zen-quest series is all about accountability and motivation. We want to help our friends succeed... and if they fall back on a resolution, well, there's always tomorrow. (Same goes for our community of readers, too.) 
Of course, a little swag never hurts to spark excitement and drive--so in the spirit of "New Year, New Me," we dressed our bloggers in fabulous activewear and bright athleisure wear from Talbots. (How fun are these pieces?!) They looked the part, felt the part, and DID their part to be healthier, happier beings in 2019 and beyond. Resolution check in complete--let's do this!
The 2019 Momtrends YogaVida series is sponsored.