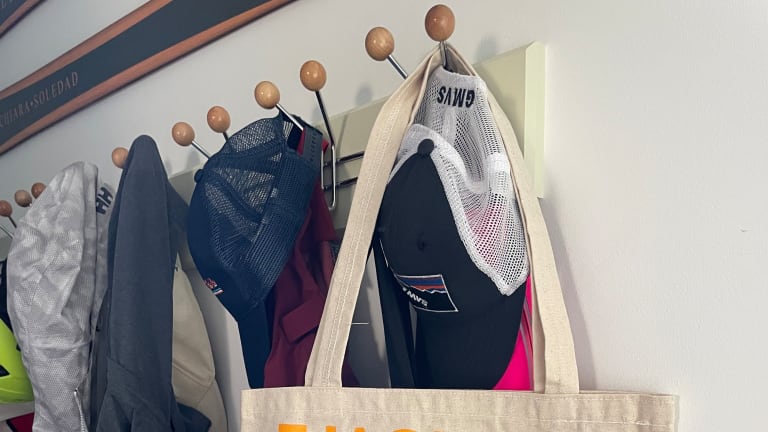 Change Your Thinking with Ejaculate Responsibly
Through some careful and clever reasoning, Gabrielle Blair moves the debate towards men.
One of the joys of being over 50 is giving up the belief that I am for everyone. I'm not. I have big 'ole opinions and I'm not afraid to share them. Case in point the overturn of Roe vs. Wade. I simply can't wrap my head around the idea of leaving the world less safe for my daughters. So I volunteer, I read, I advocate and I write. Fortunately, I am not alone in my efforts. A friend, Gabrielle Blair, included me in the early mailing of her book Ejaculate Responsibly. This book will change your thinking about the topic of abortion. Through some careful and clever reasoning, Gabrielle moves the debate towards men. 
Related: GenAction brings reproductive health activism to college campuses
We've Been Thinking About This All Wrong
Gabrielle's argument: Men cause 100% of unwanted pregnancies. There it is. Sending unregulated sperm out into the universe is the cause of the problems. Specifically, unwanted pregnancies are the result of irresponsible ejaculation. 
Nearly every single unwanted pregnancy could be avoided by the use of a condom.
We all know it takes two to tango. A women cannot fertilize her egg without sperm. Our society however puts all the responsibility and blame squarely in her uterus. Gabrielle breaks down the financial and societal costs women bear by being entirely responsible for avoiding pregnancy.
It's a quick read with punchy graphics and lots of well-documented statistics. It's a book to give to teens, teachers, legislators and most of all men, boys, dads, and grandads. We desperately need to get men involved in this conversation and put the onus on them to start taking care of the problems they are creating.
About the Book
In Ejaculate Responsibly, Gabrielle serves up a series of 28 brief arguments. She turned a stream of tweets she created (to much sensation) into a carefully crafted guide to directing the debate away from controlling and legislating women's bodies and returns the responsibility for unwanted pregnancies to men.
It's the type of book that you'll want to underline and dog ear. But there's really no need for that. Every sentence has been carefully edited to be easily consumed. Each word is important. It's intensely satisfying to read strong arguments from a woman who is pro-reproductive liberty from a woman who also happens to be a mom of six.
Also of note, since Gabrielle is a designer, the book is a joy to experience. I love the fonts, the layout, but mostly the content. This book couldn't have been created by anyone less than a top designer.
About The Author
Lest, you think this is a man-hating rant, Gabrielle openly sings the praises of her sons and husband. She's a loving and proud mother and an incredibly thoughtful and prolific creator. She took time from her career as a thought leader and renovator (I'm slightly obsessed with the renovations of her home in France) to birth this project. 
While at times, the tone of the book smacks of indignation, the author's voice is 100% justified in her tone. Women's lives are at risk and not enough people seem to be paying attention. I hope male readers understand this dicey situation women are in. To me, it's would be impossible to write about the topic with a tone ANYTHING LESS THAN A RANT. I'm grateful that a the calmer head (and keyboard) of Gabrielle put this together. I applaud Gabrielle for getting it right and doing it better than I ever could.
Read more about Gabrielle here.
Follow Gabrielle on Instagram @designmom here.
How to Get the Book
Ejaculate Responsibly was published by Workman and is available wherever books are sold. It is available on Kindle, audio and in paperback on Amazon here. (note: this is an Amazon Affiliate link)
More from Momtrends on Reproductive Health
PIN IT!
Use Pinterest to save your favorite ideas from Momtrends. Be sure to follow our Fitness and health board here.
This is not a sponsored post.