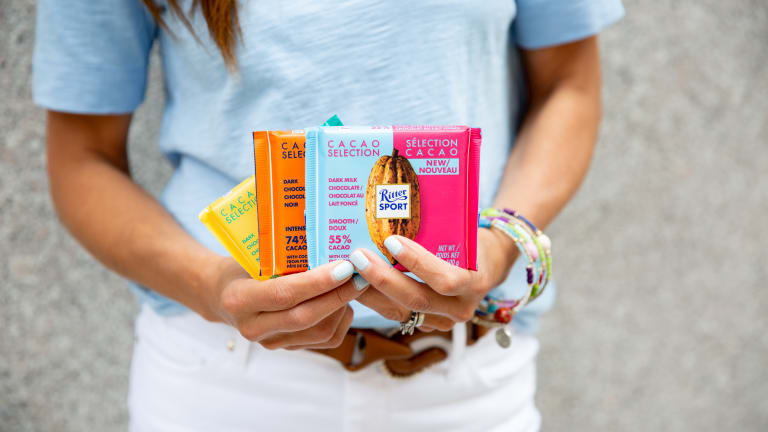 Celebrating Everyday Moments with Chocolate
Ritter Sport has brought joy to families for over 100 years
My husband introduced me to Ritter Sport on our first trip to Europe together back in 2003. We were in a duty-free shop in Paris when he bought a pack of Ritter Chocolate. I was unfamiliar with the brand. As he shared his bar with me, he told me it was often a treat when he went to visit his cousins in Germany.
Related: Favorite honey recipes to sweeten your family menu
Celebrating Everyday Moments with Chocolate
Ritter is a German family business that's been bringing joy to families for over 100 years. It's now in its third generation of family management. Founded in 1912, in Stuttgart, Germany now the brand is based in Waldenbuch.
We introduced our girls to the brand when we took them to Germany back in 2016. I feel good about giving them high-quality treats. The newest products in the Ritter family continue with the tradition of excellence. Their delicious new line of single origin chocolates are produced from fine, sustainably farmed cacao.
New Ritter Sport Single Origin Chocolates
Ritter takes great care with the ingredients that go into each chocolate. They work with different farms across the world to source sustainably. The new line from Ritter focuses on creating products from a single source.
The 55% Cacao Selection - deliciously smooth milky chocolate with a dark chocolate twist made with single origin cacao from Ghana. This is a favorite for my kids. 
The 61% Cacao Selection is a scrumptious dark chocolate made from single origin cacao from Nicaragua offering nutty notes.
The 74% Cacao Selection is intensely delicious with fine, fruity, spicy notes. Produced from single origin Peruvian cacao. This is definitely a grown-up treat, and I'm not ashamed to save this for myself.
What's Special About Ritter
The square shape differentiates the brand. In 1932, Clara Ritter designed the square shape to neatly fit into a pocket. It made the bars easier to transport to sporting events. They are also incredibly "sharable." In our house, chocolate is a treat. It's associated with holidays, travel and special outings. 
Sweet Traditions at Ritter
My husband associates chocolate with his trips to see family; our girls also associate the Ritter Square with travel. We're not the only ones with traditions. Though the company has grown, they still give employees a special delivery on Fridays. Ritter employees get to bring home chocolate care packs to their families every week. 
Sharing Ritter With Your Family
Ritter is now sold in 90 countries across the globe and is Germany's second-largest chocolate company. It's not just at the Duty Free shops anymore. Now is the time to celebrate everyday moments with Ritter Chocolate. Summer is the perfect time for Ritter chocolate. 
Find out more about the Ritter Sport Chocolate here https://www.ritter-sport.de/en_US/products/
More Chocolate from Momtrends
Pin it!
Use Pinterest to save your favorite finds from Momtrends. Be sure to follow our Sweet Treats board here.
This Celebrating Everyday Moments with Chocolate feature is sponsored.