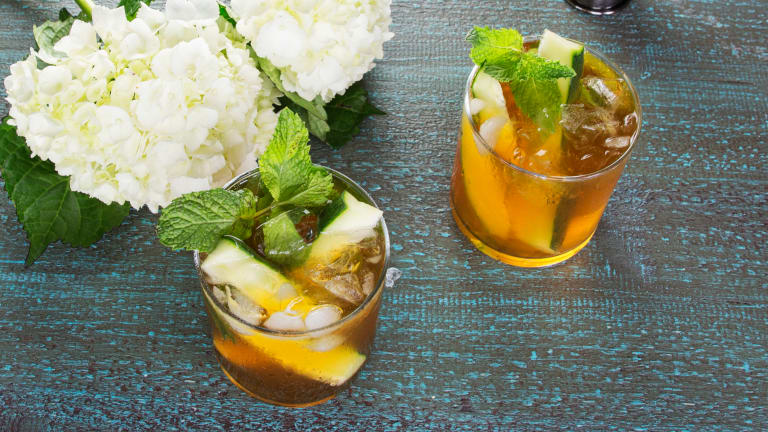 Burnt Sugar and Cucumber Gin Fizz
Recently I took an impromptu trip to my local Total Wine. I really shouldn't be allowed in that store. I feel like I went home with half the store, lol. Do you have that one store you know you should avoid?
So many wonderful rose', champagne, and wine choices! And the syrups, my gracious, how I love my simple syrups. They can undoubtedly elevate a craft cocktail.
This spirit is the first of many I plan on making with the burnt sugar syrup I purchased. The flavor is amazing. Sweet and bitter at the same time, it's a great option for delicious full-flavored cocktails.
A new favorite recipe of mine, this Burnt Sugar and Cucumber Gin Fizz is a perfect indulgence for hot summer days. Cucumber is so light and refreshing it really hits the spot. It's one of those flavors that simply screams summer to me.
Use your favorite gin, but choose a good quality gin to ensure a smooth tasting cocktail. I prefer Bombay Sapphire for this recipe.
Ice
1.5 ounces gin
1 teaspoon burnt sugar simple syrup
7 ounces cucumber soda
Instructions
Fill a short tumbler halfway with crushed ice. Add gin and the burnt sugar simple syrup. Stir and pour the cucumber soda. Give a quick stir and garnish with cucumber spears and mint. Serve and Enjoy.
Happy Sipping!
Love this gin cocktail? Be sure to check out this Blackberry Sage Gin and Tonic and these Gin and Tonic variations!