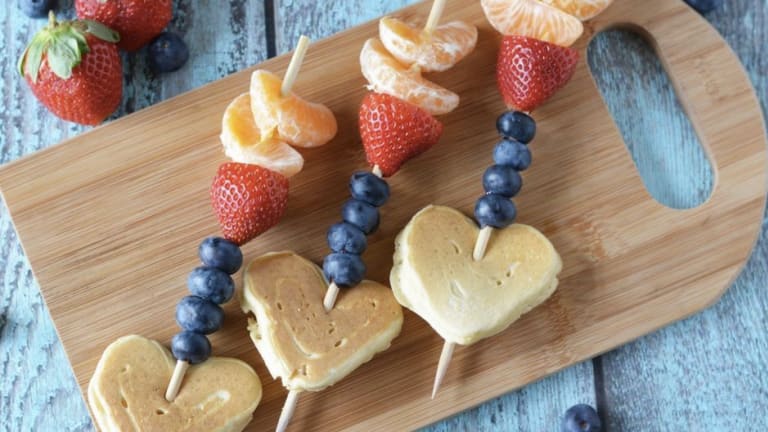 Breakfast In Bed: The Best Ways to Start Valentine's Day
I've rounded a few crafty, cute, and deliciously easy ways you can make Valentine's Day breakfast extra awesome for the people you love
Valentine's Day falls on a Friday this year. That means, we'll be in the end of the work and school week. That means, we'll be in the midst of end-of-week mayhem (or is that just my household?). 
Why We Think Breakfast Rocks
I love making Valentine's Day special for all my people, but Mama has a full eight hour of work (and a long commute!), and that makes celebrating with my loves a little more challenging. Baking with my mini people may have to wait to the weekend. Going to a fancy dinner with the hubs will have to go on hold.
That's why I want to make a fun breakfast for my Valentines on Feb. 14. I know I will love seeing the happy looks on their cute faces when I walk into their respective bedrooms with a tray of goodies--and I'm sure they'll all be absolutely delighted. Breakfast in bed will kick-start a super sweet day... even if it is a wacky, manic Friday.
Breakfast In Bed: The Best Ways to Start Valentine's Day
I've rounded a few crafty, cute, and deliciously easy ways you can make Valentine's Day breakfast extra awesome for the people you love... (Oh, and PS, they're all super easy--because it's a work-day Friday! Enjoy!)
Valentine Pancake Kabobs via This Ole Mom
Strawberry Donuts via Chocolate Covered Katie
Heart Emoji Pancakes via Hello, Wonderful
Nutella and Strawberry Stuffed French Toast via Mel's Kitchen Café
Valentine's Day Pink Strawberry-Oatmeal Smoothie via Lil Luna
We want to know what you are serving your littles for V-Day breakfast! 
MORE WAYS TO MAKE IT A HAPPY VALENTINE'S DAY!
Check out other Valentine's Day cocktail options here and here.
PIN IT!
Be sure to follow our Valentine's Day board and pin your favorite ideas to celebrate with your family.
This is not a sponsored post.