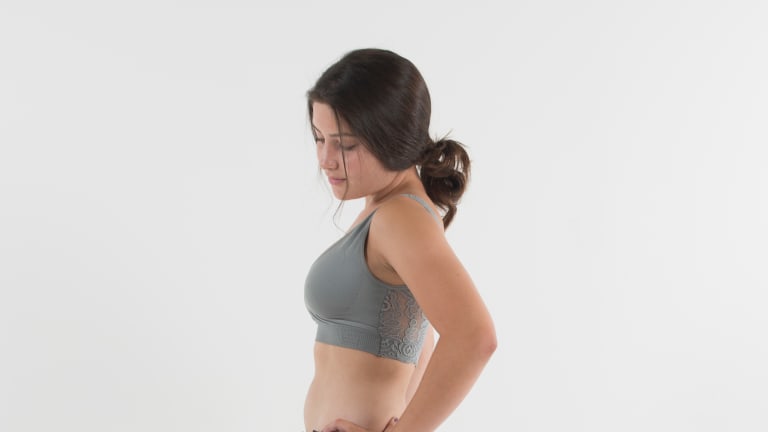 Publish date:
BRABAR: Helping Tweens Feel Comfortable in Their Own Skin
I vividly remember getting my first training bra as an awkward tween girl. I was uncomfortable in my own skin, uncomfortable in the situation, and uncomfortable in a restricting and ill-fitted athletic bra.
Growing up is hard enough. Going through puberty and watching your body blossom and change before your eyes is the veritable icing on that not-so-sweet cake. 
And that's the beauty and brilliance of BRABAR, the first bra brand specifically made and marketed for tween and teen girls. 
Having launched Calvin Klein underwear in 1994, Wendy Herman is inarguably an expert in the intimates category. But when she took her daughter bra shopping for the first time, she realized there was a gap in the market and opportunity waiting to be filled. She wanted to create a "place" where young girls could learn about fit and embrace their changing bodies in a comfortable setting--their own homes. Girls are developing younger and younger; but their waists don't get wider--so they are left with bands that are too big and cups that are too small.

Fun Ways to Discover Venice Italy with Your Family
Greetings from Italy wear the gelato is rich, the clothes divine and the scenery is inspiring. Now that I've been to this fine city in the north of Italy, twice, I've amassed a list of favorites to share. These are some fun ways to discover Venice, Italy with your family. ...read more
Here's What No One Tells You About Olive Oil
produce is at its absolute PEAK right now. It's the time to prepare fresh veggies and fruit with ease and simplicity. When it comes to cooking, the farmer's market is my muse. As I prepare some of my summer harvest favorites, I'm sharing a little secret, what you put ON the ...read more
She launched BRABAR with four initial styles in two sizes, to fit both petite and fuller busted girls. The brand's signature EZ-fit method explains how to measure yourself at home and what size you should purchase based off your measurements. BRABAR's seamless construction allows for targeted compression in the band and not the cup.
Comfort is the key to confidence. I know I didn't feel either of those things that first time I wore a training bra. Eight out of ten women are wearing the wrong bra size, and the miseducation starts in our teens. Women today do not know how to measure themselves, and that is why many are still wearing the wrong size bras. Tweens and teens need all the gentle encouragement they can get during what can be a tricky time. BRABAR hopes to break the cycle through education. 
BRABAR is now available at https://shopbrabar.com and on Amazon.
This is not a sponsored post. Samples were provided.