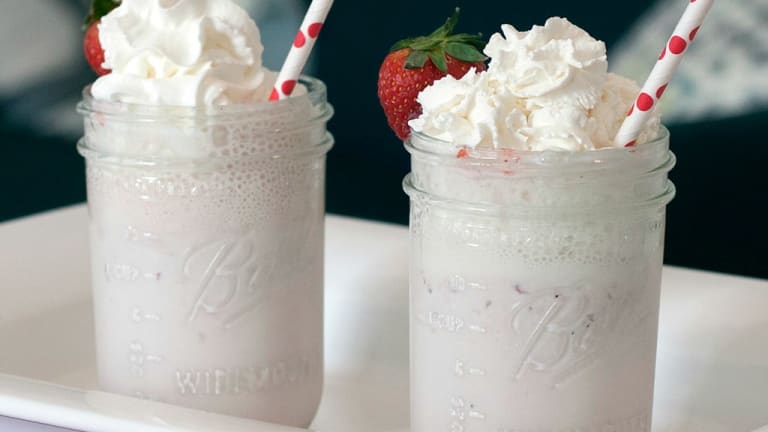 Boozy Milkshakes: Perfect Summer Treats
After the kids go to sleep, whip up a batch of these boozy milkshakes. Your honey will thank you!
How do boozy milkshakes sound for tonight? Pretty darn good right? That's because they are! Boozy milkshakes are one of my very favorite treats. And even though my hubs isn't much of a sweets guy, I've totally turned him onto them too! I mean how can you go wrong with a treat made from velvety ice cream and your favorite liquor? Add a dollop of whipped cream and this girl couldn't be happier. I've found that boozy milkshakes are perfect for those days when nothing seems to be going right. When we've been having one of those days in my house, we throw on a feel good movie and whip up one of our go-to boozy milkshakes. And the next day I do an extra workout. Bwah! But these shakes are worth working out a little harder. Just sayin'!
So, I thought I would share a few of my favorite boozy milkshakes with you. Because even though it's summer, and summer is magical, it really is, we all have those tough days. And what's better to indulge in on a stressful summer day than a nice boozy milkshake? Trust me...Your tastebuds, and whoever you choose to share the shakes with, will thank you!
Boozy Milkshakes to Try
Strawberry Rum Milkshake...Nothing says summer like strawberries! Am I right? We all have strawberries on hand. And probably rum too. Or is that just me?
Boozy Matcha Shake...I LOVE matcha tea, but I had no idea idea how good it could truly be until I was introduced to it in shake form. Bwah!
Boozy Pineapple Upside Down Cake Shake...I didn't think I'd find pineapple anything that I loved more than regular old pineapple upside down cake. Wrong!
Now that you've seen why you need more boozy milkshakes in your life, do you want some more sweet treat ideas? We shared a slew of tasty Fourth of July treats recently! Your Independence Day celebration needs them!
We were not paid for this post.