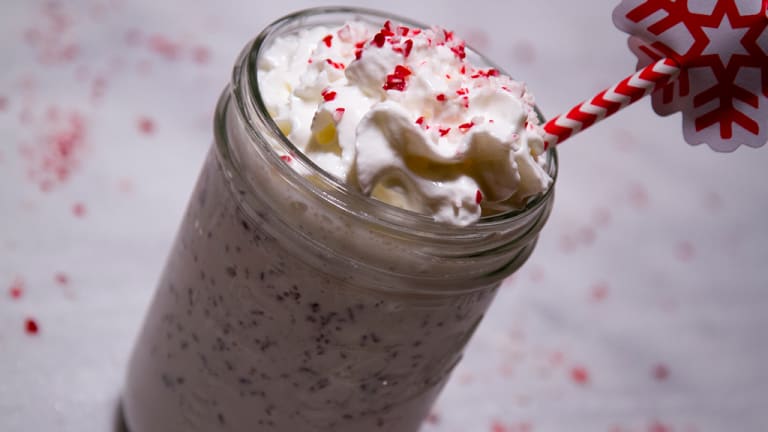 Publish date:
The Best Boozy Holiday Drinks
Toast the holidays with a sweet, boozy treat!
There is nothing quite like facing the chill in the air armed with something nice and toasty in your cup. Now, for this java junkie, during the day this time of year you'll most likely find me sipping on a Peppermint Mocha, but come evening, I'm all about the boozy holiday drinks. Bwah! I mean, mama needs something special to help her get through all the holiday mayhem.. 
I have parties to plan, a tree to put up and presents to wrap. I know you fellow busy moms know exactly what I'm talking about. This time of year can get so hectic, but I always try to relax with my honey when I can, sip on a tasty cocktail and talk about how blessed we are to be enjoying another holiday season together! On that note, I thought I would round up a few of my favorite boozy holiday drinks for you!
Creamy Coffee Cocktail...I already mentioned that I have a special place in my heart for both java AND boozy holiday drinks. Well, this velvety cocktail has that caffeinated kick I love along with a smooth, creamy flavor thanks to Kahlua!
Rumchata Egg Nog...I feel like there are two teams when it comes to egg nog. You have Team HECK YEAH I'll take an egg nog, which I happen to be on...And then you have those other people on Team NO WAY am I drinking that stuff. I know, crazy right? 
Peppermint Chocolate Chip Boozy Milkshake...There is only one thing I like better than a milkshake...and that is a BOOZY milkshake. Haha! This particular boozy milkshake just so happens to be one of my favorites. It's the perfect blend of peppermint and chocolate!
And there you have it, some of the BEST boozy holiday drinks out there. I daresay you'll be feeling Christmas cheer after little more than your first sip! Happy holidays!
We were not paid for this post.