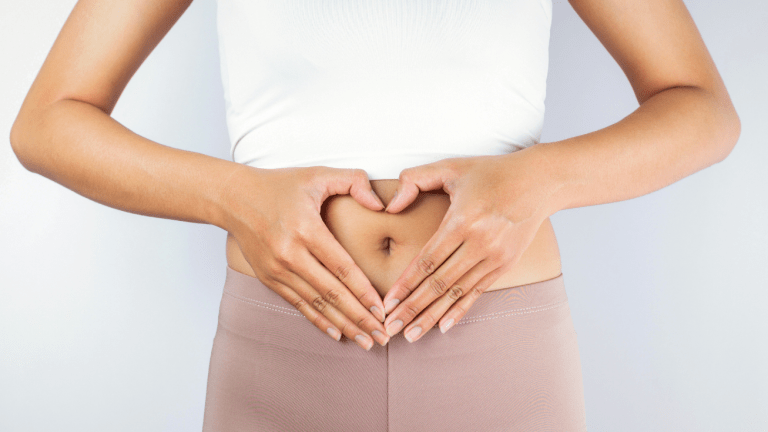 Best Ways to Reduce Bloating
Colon Broom can help relieve constipation, lose weight and cleanse your body.
How you feel can be directly related to your digestive system. Being filled up with gas might be a constant state for some folks. It doesn't feel good, and it can affect how we think about our bodies. To help, we're here with ideas to help you feel your best. In addition to lifestyle tweaks, Colon Broom can help you feel and look your best. 
Get $7 off of any purchase on ColonBroom.com use Discount Code: 7MOMTRENDS
Seven Ways to Reduce Bloating Naturally
Let's start with how you can improve your routine to help reduce bloating. 
Eat at the Right Times: No midnight snacking.

Chew Your Food Well: Slow down and savor each bite.

Eat More Healthy: Skip the processed foods

Drink More Fluids: Water is your friend.

Keep a Food Journal: Be more observant about what's going in.

Go for a Walk or Workout: Movement is a great aid.

Relax and Avoid Stress: Self-care goes a long way.
Ok, I'm a realist. I know altering habits can be challenging and that sometimes change doesn't come fast enough. It's not always possible to make adjustments to our life. That's where Colon Broom comes in.
I believe that we have to keep an eye on what's coming out of our bodies. Poop matters!
When I was in New York City regularly, I would get colonics. They made me feel light and clean, especially when traveling like crazy.
Well, not everyone can get to a spa like that; the good news is that there is another way. Colon Broom can help relieve constipation, lose weight and cleanse your body.
How do I take Colon Broom?
Colon Broom works for you right at home. It's a powder that can travel wherever you go and is a simple addition to your daily routine. Here's how it works:
Simply combine one scoop of powder with at least 8 fl oz (250ml) of water, mix well and drink up! 
Drink an additional glass of water. 
Take up to 2 times daily 1 hour before or 30 minutes after your meal.
If you're new to using Colon Broom, for the first 5 days, start with 1 serving per day and after that, increase intake to 2 times per day. 
What to Expect
When your system moves waste through efficiently, you'll start to feel an energy boost. An unhealthy diet can leave you feeling not only bloated but also sluggish.
Once you get your poop outside where it belongs, you'll likely see immediate benefits. A flat tummy is excellent, but I'm keener to feel light and happy.
If you don't believe me, start paying attention to what comes out in the bathroom. Observe how your poop correlates to your overall wellness.
Systems that are supported will get you going regularly and with gusto!
To help you get started, we have a special code. Get $7 off of any purchase on ColonBroom.com use Discount Code: 7MOMTRENDS
How Colon Broom Might Affect You
You may experience some changes in bowel movements or a little bloating for the first few days, but don't worry; your body needs to adjust to increased fiber intake.
Note: Timing matters. If you use any medication, make sure you consume ColonBroom at least 2 hours before or after.
Again, let's stress the hydration equation. Make sure you take the supplement with a sufficient amount of water. The product may swell in the throat without drinking enough water, causing blockage or choking.
For all the new moms and pregnant women, consult with your physician if pregnant/nursing, have swallowing difficulties, irritable bowel syndrome, abdominal pain, nausea, or vomiting. And like most supplements, this is for adults only; keep it secure from children. 
This is a sponsored post.