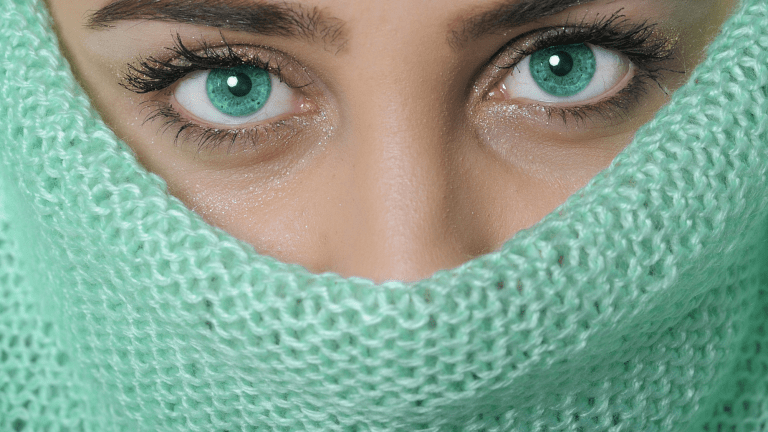 Best Tips for Wearing Contact Lenses
How to Keep Your Eyes Comfortable
Here in the Big Apple we make the most of our summer days because we know that soon enough we'll be contending with winter storms and snowfall. We spend a lot of time outdoors and if you're a contact lenses wearer like me, the very lenses that are supposed to make life more convenient, can really put a damper on your day. I recently visited my ophthalmologist to help me deal with red, irritated and burning eyes.  She gave me some tips on how to protect your eyes if you wear contact lenses.
This tips are good for all year round, but are particularly helpful in the summer months or if you live in a warm climate and have an active lifestyle. I found it to be a real struggle to keep my eyes comfortable and the effects of my burning, cloudy and itchy eyes would leave me miserable for hours (even after my lenses were removed).
Her top tips included:
1. Sunscreen: It is extremely important to find a sunscreen intended for sensitive skin and then avoid the eye area. Make sure to thoroughly wash your hands and keep a towel handy so you don't inadvertently swipe sunscreen into your eyes.  
2. Sweat: I exercise when I can and in the heat, I perspire a lot too. My doctor suggested I try to exercise outdoors during the cooler hours when it might be cooler or at dusk when I don't need sunscreen. This is fine for my solo runs but when it is family time, I want to be in on the action. I have started wearing a terry cloth headband to keep the sweat off my face and then keep a wicking towel handy to gently pat the sweat away (no rubbing!). I wear this one under my bike helmet and this one at all other times ( I find it helpful to wear the sweatbands on my wrists too so it helps to avoid the sweat so when I do touch my face I don't accidentally get sweat, debris or sunscreen on my lenses.
3. Sunglasses: Keep them covered. With a host of blowing pollutants, debris, dirt and pollen, it is easy for your eyes to get irritated and uncomfortable. I wear full coverage, polarized sunglasses at all times. (The polarized lenses really help block out the harmful rays and protect  your eyes from sun damage.) They are expensive, but they are an investment in your overall health-totally worth it in my opinion. and yes, I even bought a sport band strap to hold onto them.  
4. Lenses: I also switched to daily wear, single use contacts. It is easier for me to keep them clean, my eyes clear and without harmful build up.
5. Swimming: My Dr. advised taking my lenses out while swimming, especially for prolonged periods of time. Fresh water invites organisms to use your eyes as a host and these micro organisms will live under your lenses and can cause infection and damage. Salt water dries out your eyes (as does chlorinated water) which will make them uncomfortable and prevents them from working properly. 
6. Drops: I carry single dose rewetting drops with me at all times. This will help your eyes to naturally flush out any debris but will NOT help if you get sunscreen in them. 
7. Beauty: Be sure to wash your face every morning to remove heavy night creams that might seep into your eyes and cause a film, slipping and discomfort. Same goes for mascara and other eye-makeup. You want to be sure it is non-comedogenic, and safe for contact lenses wearers.
8. Fish Oil: To help keep my eyes naturally lubricated, my ophthalmologist put me on a regimen that included fish oil as a dietary supplement. She explained that in mere weeks I would notice an uptick in how lubricated my eyes feel. 
How do you keep your eyes happy and healthy?
This is not a sponsored post. It does contain affiliate links.