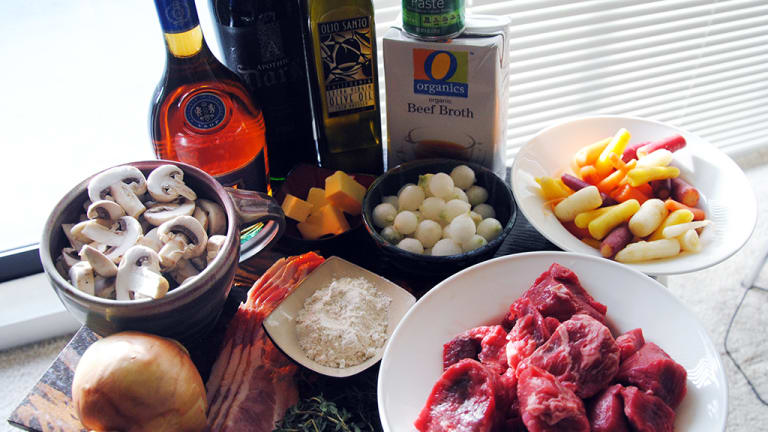 Publish date:
The Best Stews for Winter
The perfect meal for this chilly winter...
If there is one kind of meal that I just love tucking into on a chilly winter night, it's a nice hot bowl of soup or stew. And being that my family has already eaten their fair share of soup this season, I thought it would be fun to serve up some stews in the coming weeks. Stews are such hearty meals and they come in a wide variety of flavors, so no matter what your loved ones' tastes are, there's certainly a stew for them! 
These stews are ones you'll want to try NOW...
Beef Bourguignon...This one pot dish is so special it should land on your next dinner party's menu. That being said, it's also a delightful winter meal that your family would love to nosh on too! You can bet it's going to be on our table in the very near future.
Garlic Kielbasa with Spaetzle...There is something so comforting about German food and it definitely checks the hearty box too. This sausage and mushroom sauce "stew" is perfect winter-sports fuel! I recommend giving it to your family before a sledding or snowman building sesh!
Slow Cooker Daube Provencale... As simple as the other recipes are, this one wins for the easiest. Thanks to a spice mix that provides just the right spice combo, you barely have to think about this one. You can find the recipe in last year's ski guide and if skiing is your thing, you're going to want to check out our 2017 family ski guide too!
And the best part is, these stews are super simple, yet sure to impress!
You have to love it when you can find a meal that the whole family cheers for. Am I right?
For even more winter meal ideas, check out our roundup of tasty soups!
We were not paid for this post.