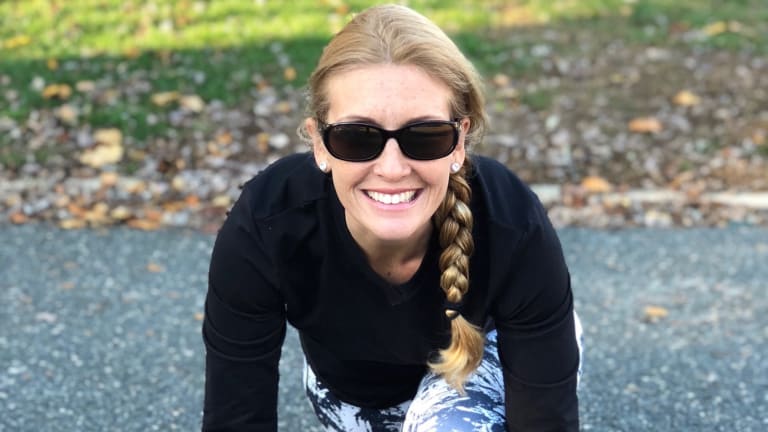 Best Running Recovery Tips
Products that will keep you on your feet
As many of you have shared, you keep grounded, keep organized, and in a healthy state of mind and body through exercise. I have recently started a consistent running routine after almost a decade. Although my body took a bit to finds its groove (after all I am a lot older!), my stride has returned and with it all the benefits and thrills I get from a good run. Running can be hard on your body though and it is good to have a few tricks up your sleeve to deal with the unpleasant aches and pains that may pop up. We have a few running recovery tips that will help keep you at the top of your game. 
OSKA Pulse-In times when we hear all too often about drug addiction and overdose, we offer a medicine-free recovery option that has worked wonders for us. The compact Oska Pulse works well for people who have minor aches and pains or those suffering from chronic pain who are looking to find relief. 
Oska Pulse optimizes Pulsed Electromagnetic Field (PEMF) therapeutic technology. By assisting the release of the body's natural endorphins, Oska Pulse can reduce pain and promote increased range of motion. It provides relief without discomfort, right in the comfort of your home (or anywhere!-great for travel). It helps dilate blood vessels, which can reduce inflammation and increase blood flow. Ergonomically designed, it fits anywhere on your body. Oska Pulse was designed to address areas of the body most susceptible to injury or degeneration. 
Another way I have been supporting my body after a vigorous run is to refuel. Keeping hydrated is essential to the overall wellness of a runner (or after any additional physical activity). You need to replace all the electrolytes and water depleted from their system. Keeping your body running (no pun intended) at its optimum requires complete hydration so your muscles, joints and cells can recover. I  have been adding PURE (from Swanson Health Products) to my pre-workout bottle of water and definitely feel less-depleted after a good workout. My husband swears by C4 as his pre-workout "go to" when he is engaging in a physical demanding workout or pre-marathon training.  Swanson Health products has a wide range of vitamins, supplements and products dedicated to wellness and your overall health. Their customer service reps are very knowledgable and can guide you toward finding a "just right" product for your needs. 

Another option that we recently learned about (for the more intense workouts or budding athletes) are products from Klean. In order to build muscle mass and continue to have a lean physique, protein should be a big part of your diet. One way to increase your protein intake is with Klean Isolate by Klean Athlete. One serving has 20 grams of protein. It mixes right into your daily smoothie. All the protein without all of the calories. Klean also offers a new Hydration dietary supplement that has a pleasant orange flavor. (They suggested making a "creamiscle" by mixing it with almond milk-yum!)
One of my running recovery tips is to take a break but stay active. Swimming is a great option for many, I choose to take an intensive Barre class on the days I am not running. I find it is a good way to build up the muscles I need most for running, and it aids my overall flexibility while keeping my muscles limber and joints fluid. 
Are you a runner? Did you catch our must-haves for runners? 
MORE RUNNING FROM MOMTRENDS
PIN IT!
Use Pinterest to save your favorite parenting articles. Be sure to follow our Running board here.
This is not a sponsored post. Samples were received.