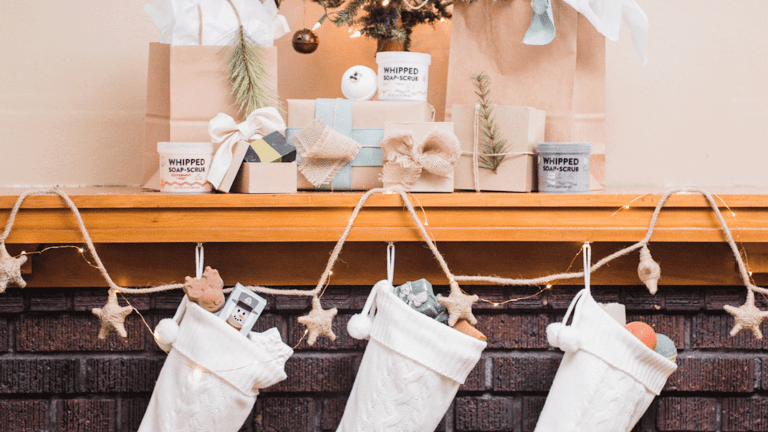 Things are really getting festive around here as we kick off the holiday season with our Holiday Gift Guides. We featured the clickable must-have gifts for kids and now it's time to focus on the ladies! We are taking all the fuss out of holiday gifting with our easy-to -shop clickable holiday gift guide. 
Pictures on Gold: Create a timeless, one-of-a-kind jewelry piece with Pictures on Gold. In addition to adding your own photos, the Design Your Own Locket lets you choose from 1000's of designs to be engraved, birthstones, engraved personalized messages, all to be finished off with a beautiful chain. Pictures on Gold is different from all the rest because you design and personalize your locket in real time, have a chance to preview it and it ships in one day. It's perfect for those a little late to their holiday shopping! Pictures on Gold's exclusive laser photo engraving and/or photo prints are designed to keep your memories "picture perfect" forever. 
7 Heaven: 7 Heaven is our go-to for natural, effective and affordable masks.  We say give her skin some sugar! 7 Heaven's NEW Charcoal + Black Sugar Peel-Off combines cleansing Activated Charcoal with a spoonful of Black Sugar and Kaolin Clay to deep-cleanse, revitalize, hydrate and smooth. This 7 Heaven magical mask brings the deep-cleansing benefits of a clay mask to the pore-refining perks of a peel-off, to leave you feeling squeaky clean and sensationally soft. This mask and the 7 Heaven range are available at ULTA Beauty and Ulta.com.
Passwords Fast: We are all about unique gifts, and a gift that also solves a daily conundrum is a must-have in our book. Passwords Fast is a slim-fit-anywhere tool that saves all of your passwords in one quick and easy spot. It is safe from hacking because it is "Offline" so no worries about software hacking tools, it's encrypted using AES256 Encryption and with Passwords Fast you only need to remember ONE password--what a gift!
 Pacha Soap Co.™: Looking for a hand-crafted, artisan-made gift that lets mom know to take time for her? Pacha Soap Co.™ has a variety of seasonal as well as signature hand-made soaps, fizzy Froth Bombs ™, and Whipped Soaps + Scrubs that not only smell delicious, but are delicate on the skin, and are made from pure, premium natural ingredients. Every Pacha Soap Co.™ purchase supports transparent, ethical sourcing, clean water initiative, hygiene education, and small business opportunities across the globe. Each item is scented with only natural scents derived from essential oils, cruelty free and handcrafted in the USA. Gift a gift you can feel good about and that will inspire self-care that every mom deserves. 
Mommy Hacks: Mommy Hacks is a great gift option for that special mom in your life. Each subscription box contains 6-8 products curated to match a monthly theme that tackles a parenting problem (sleep, mealtime, bath time, etc.), as well as a DIY hack and a gift just for mom!
Skylar: Skylar, a self-care lifestyle brand that offers hand-crafted, natural, hypoallergenic fragrances. Skylark fragrances are for ALL women. From the teen just starting to find an interest in body/beauty, to the first time mother, to the cancer patient who wants to feel beautiful during her battle, and all the way to the grandmother who is proud to share her signature scent with her granddaughter. We think the Skylar sample scent palette makes a great gift and makes it easy for moms to find their signature (natural!) scent.  
The Sill: If you're looking for a gift that keeps on giving, then a selected plant from The Sill has a "just-right" gift for you. The Sill offers a wide-variety of plants and helps to guide you toward the perfect plant for your "plant parent". Whether sprucing up a room, office or reading nook, The Sill has a potted plant (delivered in a beautiful earthenware pot of your choosing) to suit every mom on your list. 
iTouch Air 2 Wearable: For the fit mom or moms who love tech, give the iTouch Air 2 Wearable. The iTOUCH Air 2 is a user-friendly smartwatch designed for both connected and fitness life, showcasing a new heart rate monitor, a square dial, and a silicone strap for added comfort. The iTOUCH Air 2 also features interchangeable straps and an all-new metal case and glass face for increased durability. We are swooning over the rose-gold! 
Circulon: Stay on-trend in the kitchen with Circulon Symmetry Merlot collection. It offers home cooks a high-performance collection of hard-anodized nonstick cookware that cooks beautifully, is easy to clean, and is highly durable for years of cooking enjoyment. Completely dishwasher-safe (no more dish-pan hands!), Circulon Symmetry Merlot is constructed of durable, even-heating, hard-anodized aluminum, a material that is twice as strong as stainless steel. Circulon Symmetry Merlot includes a magnetic stainless steel base for compatibility with all cooktop ranges, including induction and looks as beautiful as it cooks!
OWC USB-C Travel Dock: We know our busy moms are on the go and multitasking. Give a gift that will simplify her digital life. The OWC USB-C Travel Dock is perfect to easily connect and charge all of her gear. This slim device fits easily in any bag, is sleek, durable and compatible with all her devices.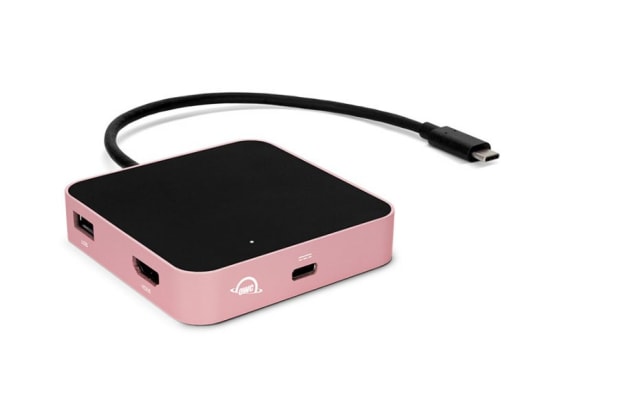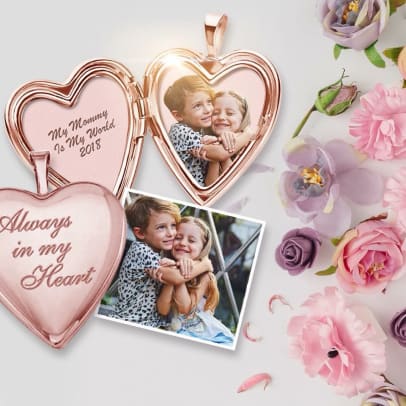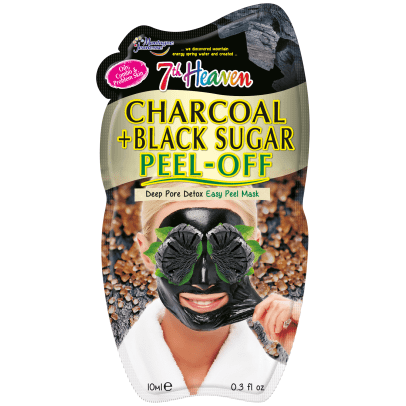 Did you miss our Holiday Guide for Kids? Don't fret we have you covered, CLICK HERE to for your must-have holiday gift guide for kids! (Shopping made easy-each guide is CLICKABLE!) Happy Holidays!
Check out ALL of our CLICKABLE holiday gift guides with links to purchase below: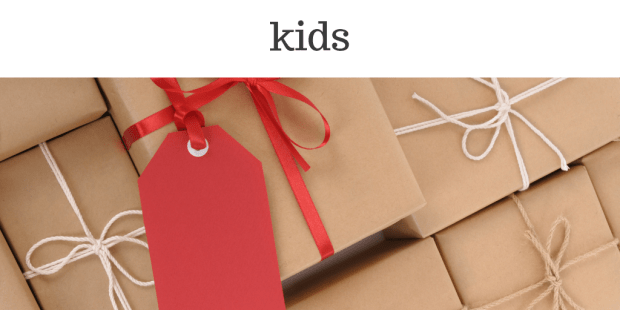 This is a sponsored post.