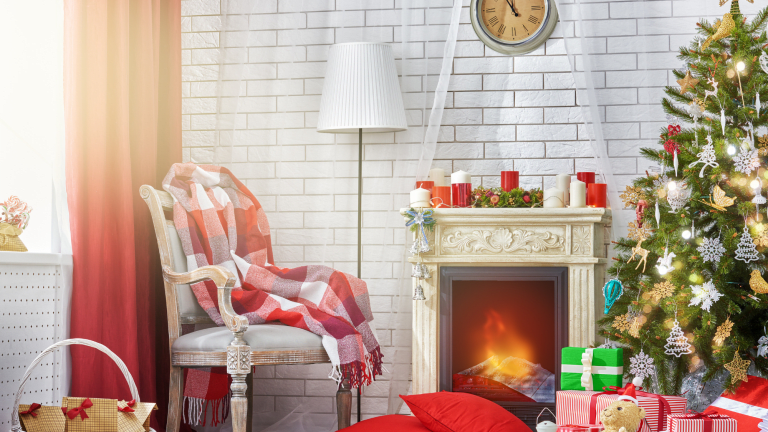 Gift Guide: Best Gifts for Grandparents
Special gifts for those special people
Oh how we miss seeing the grandparents. COVID has been horrid when it comes to keeping up with the older generation, and kids need that unconditional love that only grandparents can give. Zoom calls and gifts will have to do for now until we can safely travel to see those we love the most. 
Goldbelly Culinary Gifts
I'm all for giving gifts packed with meaning. When my parents visited NYC we always had lox and bagels from Russ & Daughters. This holiday, I can send them the goodies using Goldbelly. The spread includes New York's finest Nova, all natural cream cheese, hand-rolled bagels, chocolate babka, and Private Blend coffee with a Russ & Daughters mug ($179).  And this is just one idea. The Goldbelly site is packed with culinary goodies you can customize for grandparents.
Charging Station
Forget about trying to keep the cords straight, this charger won't require tons of cords. The Anker Wireless Charger, PowerWave ($16.99) a high-efficiency chipset providing 10W high-speed charging for Samsung Galaxy, and a 7.5W charging mode to charge iPhones 10% faster than other brands. PowerWave charges directly through protective cases up to 5 mm thick (not including cases with magnetic or metal attachments. The LED indicator allows you to easily check the charging status of your device and is designed to be gentle enough that it won't disturb your sleep.
Gift the charger on Amazon here.
Book of the Month
Give your parents the gift of books delivered to them. They get to choose from five monthly reads, vetted by cool people with great taste. Three months for $49.99
Sign them up for Book of the Month here. 
Sodastream
SodaStream allows you to turn tap water into sparkling water with the touch of a button. Powered by a CO2 Cylinder, Sodastream gives you the flexibility to create your own sparkling drinks by adjusting the fizziness/flavor level to your personal taste. Start them off with the Fizzi Sparkling water maker ($89.99). It's compact, cordless way to make bubbly water. The Fizzi gift set includes carbonating cylinder and 1L bottle
Ugg Slippers
Theses slip ons can go indoors or outside. The shoe is water-resistant, luxurious and toasty For grandmom try the Ansley slipper for women ($99.95) from UGG. It's the ultimate in luxury and comfort. For granddad we pick the UGG Ascot ($119.95)
Boden Yoga Mat
Upgrade your grandparents at-home workouts. This colorful Boden yoga mat is the perfect thing to inspire their zen sessions. This stylish yoga mat, made in collaboration with yoga experts Yogi-Bare, is the perfect accessory to your practice. The hybrid design is more lightweight than a traditional mat and can be folded into an easy to store square.  $75
Shop the yoga mat on Boden here.
Puffer Hug Scarf
The World's First Puffer HUG is an accessory that is wonderful to layer and provides the ultimate in coziness This wrap scarf has deep outer pockets and is designed to feel like a warm embrace. Inspired by a Christmas gift for family and friends made with her sons many years ago, our new Puffer HUG is designed to be your go-to wrap for chilly days, with its durable and modern puffer outside, and a super soft fleece inside. The Puffer HUG™ can also be styled as a scarf, or folded over and draped down your chest for added warmth under your winter outerwear. ($39.95)
Shop the Puffer Hug at GiGi Seasons here.
Cuisinart Electric Kettle
Brewing tea is so much nicer with this electric kettle. This deluxe version is a cordless electric kettle with 1-2/3-liter capacity and a concealed heating element. Pick from six preset heat settings for steeping tea at just the right temperature. The clever 30-Minute keep Warm setting will keep that cup warm all morning. ($99.95)
Get the electric kettle on Amazon here.
MORE GIFT HELP FROM MOMTRENDS
MORE FROM MOMTRENDS FOR THE HOLIDAYS
PIN IT!
Use Pinterest to save your favorite gift ideas. Be sure to follow our Holiday Recipes and Crafts board here.
The Holiday Gifts Guides are a mix of sponsored picks and Editor's picks, this post is loaded with affiliate links. When you purchase with our links, you support Momtrends.