We are feeling merrier and merrier as the days pass and are chock-full of holiday cheer. We brought you gift guides featuring the best gifts for kids as well as the best gifts for mom. Did you miss them? Our clickable guides making shopping a cinch, so you'll have more time to enjoy the festivities. Today we focus on the best gifts for grandparents. 
Tree Classics: Get ready to wow the grandparents with a new, easy to assemble, prelit tree. Tree Classics' Snap Tree™ technology makes assembling your Christmas tree a breeze. Simply snap the stand in, tilt it up, connect the treetop, and setup is complete. A built-in rolling stand lets you find the perfect spot for your tree with ease. After the holidays, conveniently store the tree on its stand with its upright custom storage bag.
This Lake Forest Fir is an ultra-realistic tree with Real Feel™ needles and Quick Set™ lighting system, which incorporates all light strings within the tree trunk. Light connections are automatically made while setting up, so a single plug is all you need to illuminate your tree. This Christmas tree has all the shine of a real tree with zero of the hassle~and that's a gift the grandparents will appreciate!
Vionic: Nothing says cozy like a plush pair of slippers. Vionic has comfiest slippers that make feet happy. The Gemma slipper not only has an adjustable hook-and-loop closure for customized fit and easy on and off, it is soft yet sturdy and reduces foot fatigue from hard flat floors. We love how supportive it is yet fun, stylish and a perfect gift to be tucked under the tree.
Worx: Step up and give the ultimate gift for the DIY'er. Keep tools and supplies out of the way in a neat, convenient and accessible double duty step-stool. This 13" step stool with handle, deep storage area with metal lock and pull our drawer for accessory storage makes every project big or small easier. The sturdy Worx storage step stool is functional, durable and a must-have for every household. 
Tani:  Give the gift of luxury with Tani.  The new ultra soft, super plush Velvet Loungewear Collection is destined to be a hit this holiday. Suitable for winter thermal wear, these pieces are as stylish as they are comfortable. An exclusive blend of cotton and modal makes our velvet extra soft, lightweight, yet durable. These luminous pieces are perfect for lounging in anytime.
Rolser: Whether for travel, shopping or to make daily excursions easier, Rolser has the shopping trolley for every grandparent. Rolser boasts a lightweight aluminium folding trolley, fitted with two large wheels, and bold color choices. The wheels are easy to remove and replace so it can be stored in small spaces. We love the large capacity bag with double inside pocket and zippered back pocket, all perfect for any adventure.
Aura Frames: Share photos easily, seamlessly and frequently. Aura Frames LCD screen elegantly display your favorite photos and boasts a ton of fun features like sensor technology- detects and adjusts frame lighting in the room, gesture control- swipe through photos for ease of use; gesture up to notify contributor you "Love" the memory shared and facial recognition- automatically creates photo collections of people who you take pictures of most often. Aura Frames allows photos to be shared onto someone's frame effortlessly while remaining private and secure. Every grandparents greatest joy is their grandchildren. Aura Frames gives them that joy over and over again. 
Gustbuster: The ultimate in umbrellas. Pops open when you need it, and as easily closes with no pinching, no extra effort needed. Gustbuster's unique design stands up to high force winds, heavy downpours and even sideways rainstorms providing an effective barrier to keep you dry. 
Teleflora: Gifting flowers is a timeless and always appreciated surprise.  Teleflora is the floral service that delivers beautiful made-by-hand bouquets directly to your door. Think holiday with an enchanting ornament bouquet. With two crimson cardinals perched on snowy birch branches surrounded by white chrysanthemums, red carnations and green accents, complete with a ceramic ornament jar decorated with a snowy scene that your loved ones will adore for seasons to come. Bring the magic of a white winter forest straight to their home with Teleflora.
Speck: For the tech savvy grandparents, gift the tablet cover that fits any device. Universal case fits smaller 7-8.5 inch tablets with a protective folio construction. The Speck innovative adjustable bracket provides tablet retention and security while providing convenient flexibility to make it easy to install and remove tablet. The foldable cover provides screen protection and secure closure without restricting access to camera or ports. Modern, sleek and available in 6 colors.  
Tile: Everyone loses their keys sometimes, right? But Tile works so that you can recover anything that frequently gets misplaced. Tile is the most powerful Bluetooth tracker on the market. The newly released Tile Pro has a 300 foot Bluetooth range to help you keep track of what matters most. Tile to the rescue to save time and money for when your loved one is rushing out the door or constantly losing (or temporarily forgetting!) what they need most. 
Kodak Moments: Photo gifts are forever gifts.  Capture that special moment in time and turn your favorite photos into personalized ornaments from Kodak Moments that will light up your tree and be treasured for years to come. Starting at $16.99, you can choose from bamboo, glass, or metal ornaments. This Friday (December 7th) only, receive 40% off all ornaments.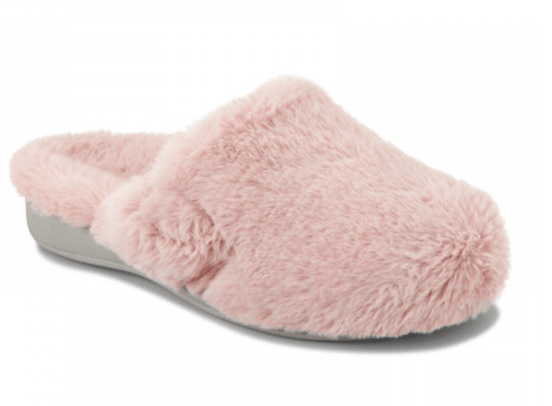 We hope you shop early and often so you can take time to enjoy the best that this special season has to offer. 
SHOP ALL OUR OTHER GUIDES BY CLICKING BELOW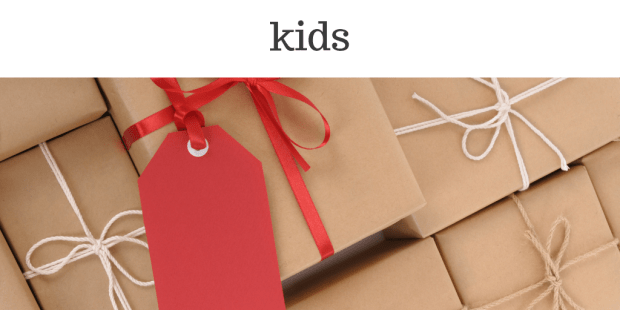 This is a sponsored post.